I love carving pumpkins. It's one of my favorite Halloween activities. With our Halloween party coming up fast and furiously, I thought I'd share some more of my favorite creations with you! The first year we went fast and furious with pumpkin carving, I used Pinterest heavily (before Pinterest was cool, mind you) to make these magical creatures.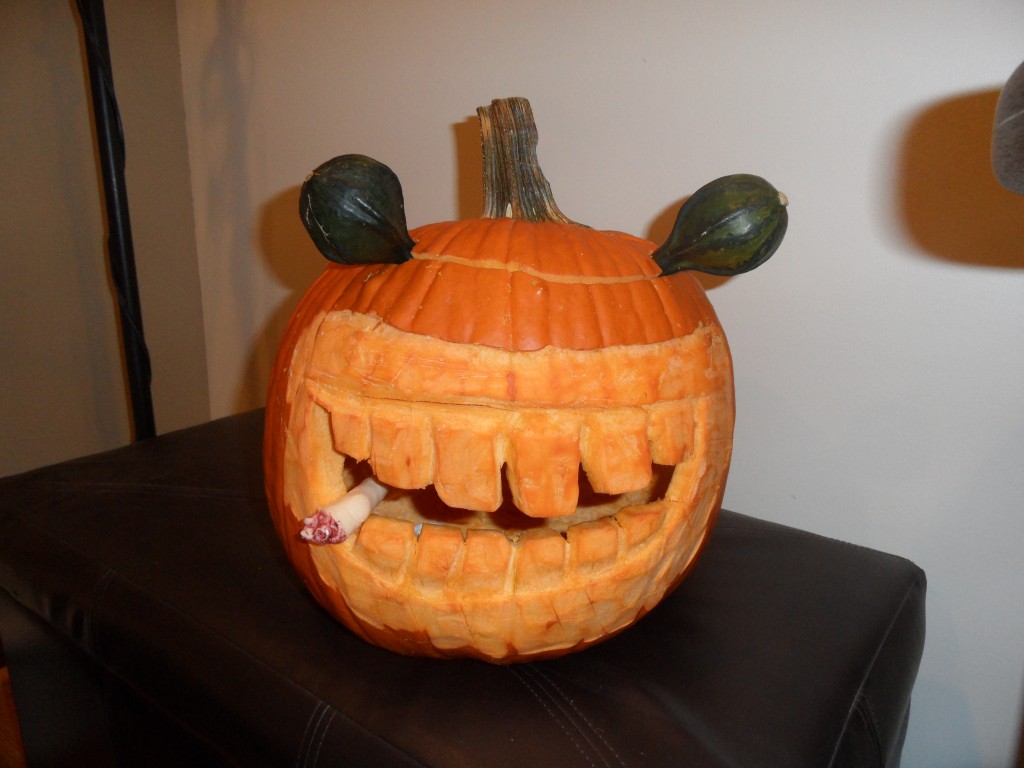 Yes, that goofy-looking pumpkin is eating a finger. This was Brian's work of art. The eyes were my idea.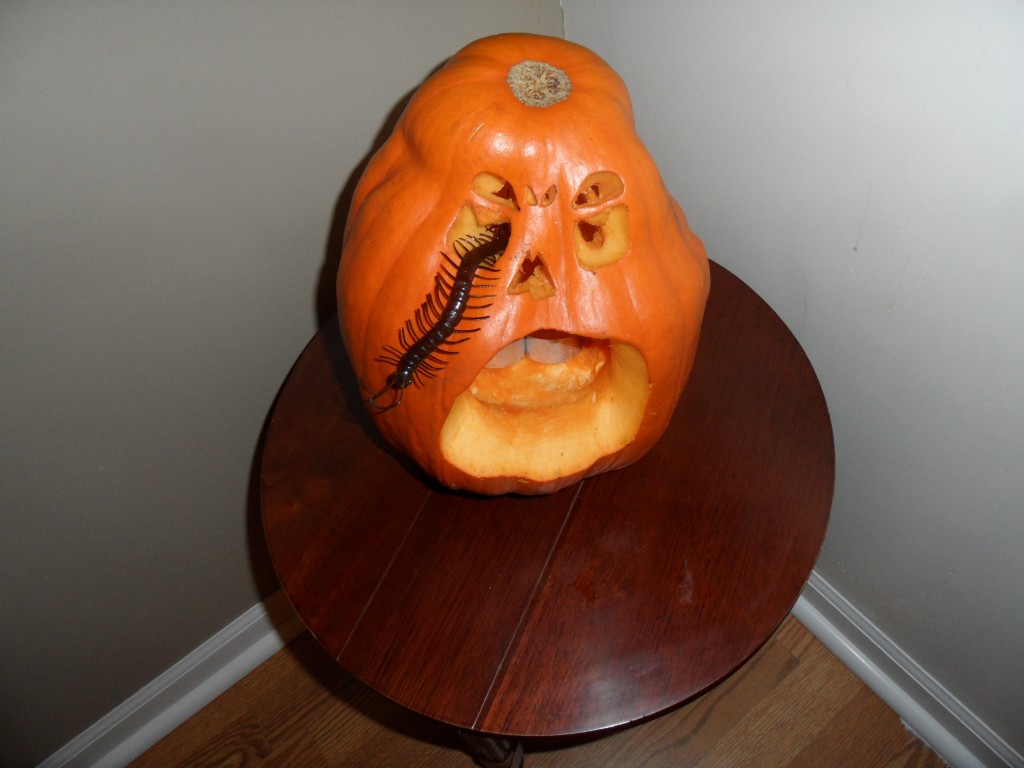 I read somewhere that the awkward looking pumpkins make the best carvers…so when I went to the grocery store a week before Halloween, I felt that the lonely clearance pumpkins needed a home! And now I absolutely agree that awkward looking pumpkins are amazing. We didn't carve the top, just a big ole hole in the mouth to scoop out the pumpkin guts.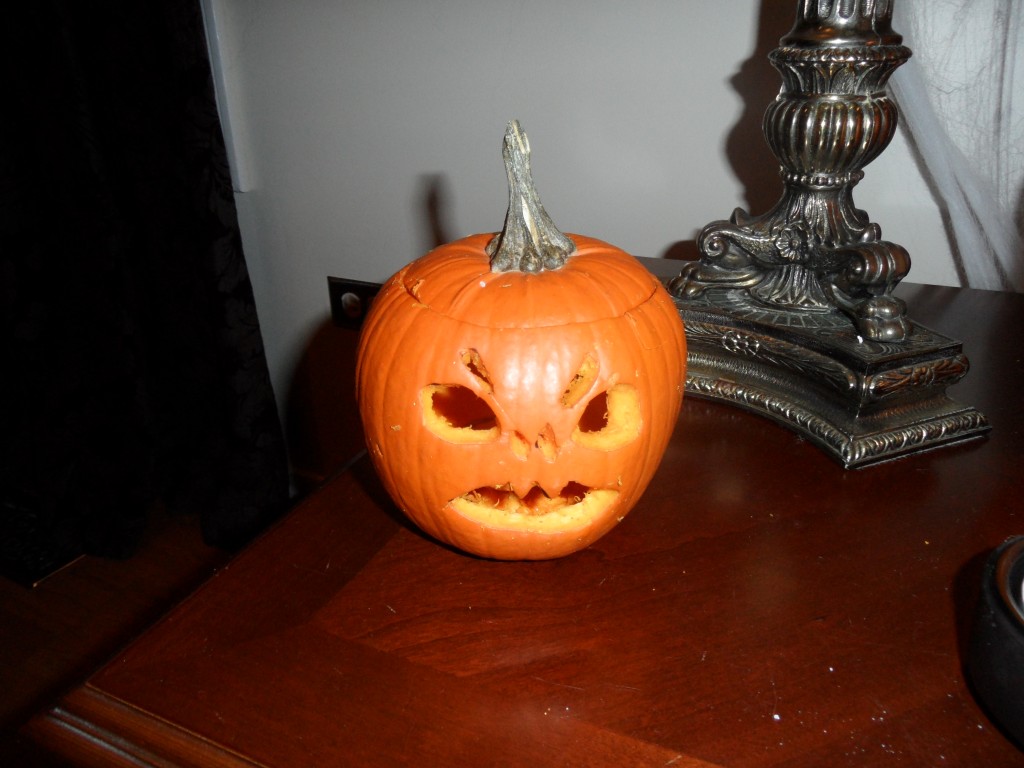 This little guy was on the clearance pile too…a pie pumpkin going a little soggy, but I loved him and his cuteness.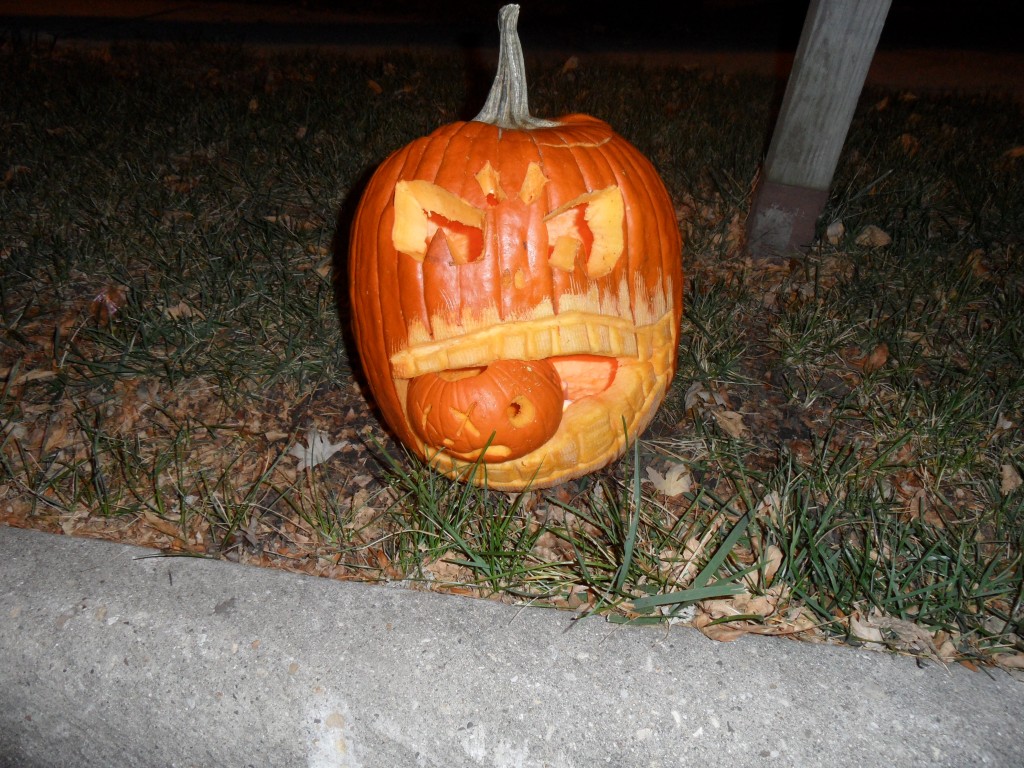 This cannibal pumpkin is one of my pride and joy pumpkins. I had so much fun carving the big guy, and while those little decorative pumpkins are pains in the ass to carve, the finished product was pretty impressive.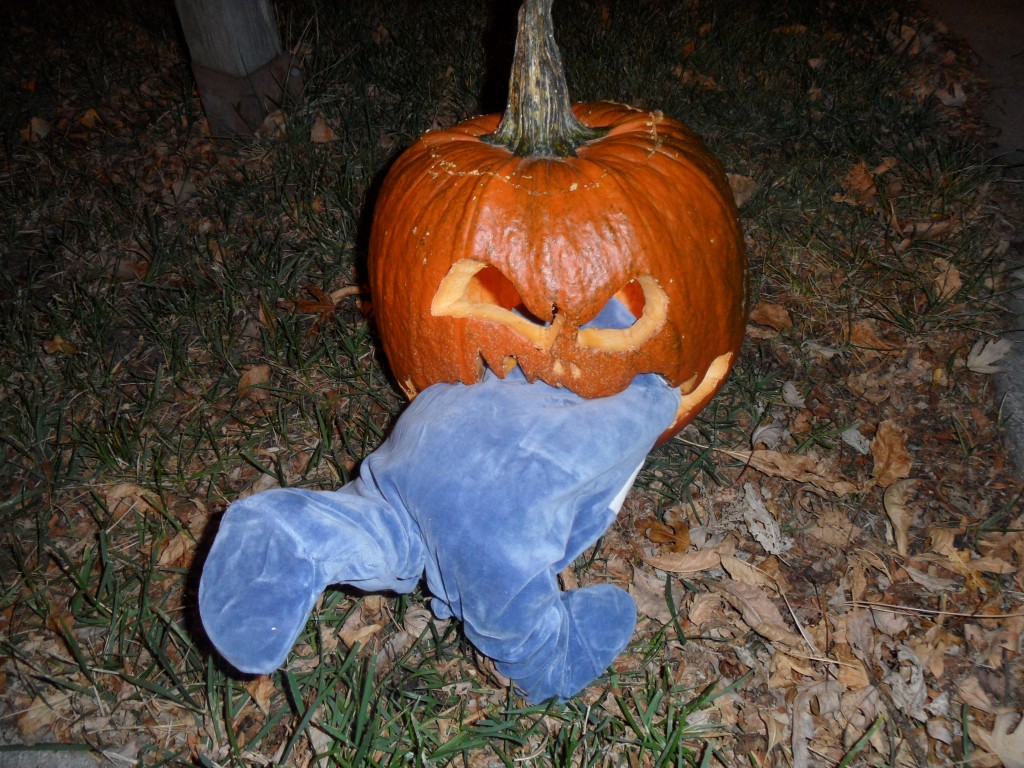 By now, you must realize that I'm a little fucked up when Halloween rolls around (what with my creepy Halloween snacks, hangman, bloody bathroom, dead babydolls, and spider den bathroom). This baby-eating pumpkin is definitely my favorite. All I did was buy some infant-sized footy jams and a stuffed animal with posable legs at a resale shop, and BOOM. Baby eating pumpkin. I saved the "baby" so I can do this, or some variation of this every year. Stop judging me.