In the beginning of the Halloween season, Brian and I were discussing our eventual Halloween game plan. I told him we should just buy one big item each year and eventually we will have a full-on haunted house of joy. We also buy an ungodly amount of decorative shit from the dollar store, so there's no shortage of Halloween hanging around this place…
So I said to him, "Last year, we bought the spider…"
And he said, "And the house…"
"No, Brian…I don't mean all big budget things…just Halloween stuff. So last year was the spider."
"And the house."
Well…I mean…I guess he wasn't wrong. When one owns a whole house, Halloween can start to go…a little overboard. For us, it was/is the greatest thing EVER. I showed you our creepy dolls of death and destruction in the window where I can't seem to keep plants alive.
I have a twisted sense of humor, and I think it's important to make the bathroom absolutely terrifying for guests, because where better to piss your pants? Amiright?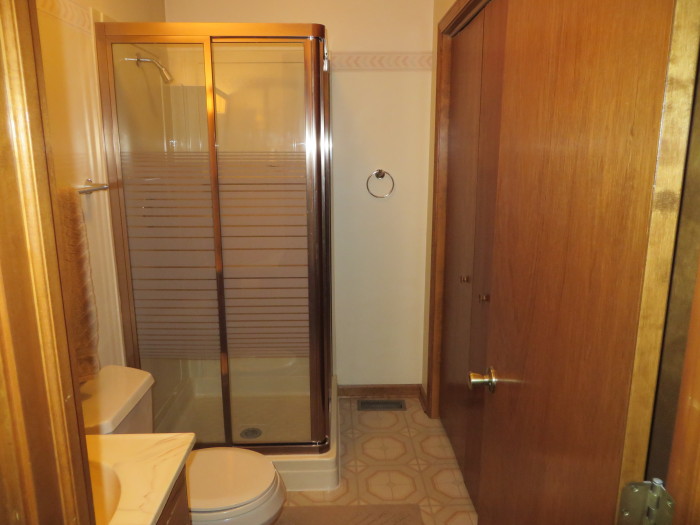 Now that we have three bathrooms, I can play around a little more. I've been planning our downstairs bathroom for months, patiently waiting to get started on my brilliance. You see, we have a bathroom with a shower that is never used, so I was free to use that shower in whatever capacity fit with my Halloween theme. And holy fuck was I ready to bring back my hanging cocoon body wrapped in spider webs…But this time, I was going to turn that entire room into the spiders' den. It would be my greatest creation.
My original plan was to hang the body from the shower head and wrap spider webbing all around the area, but it was really hard to see the body. And as the body was the focal point of the entire room, we decided to open the doors and hang the body from the shower door frame. I used bloody spider webs this time, instead of regular webbing for that cool red effect.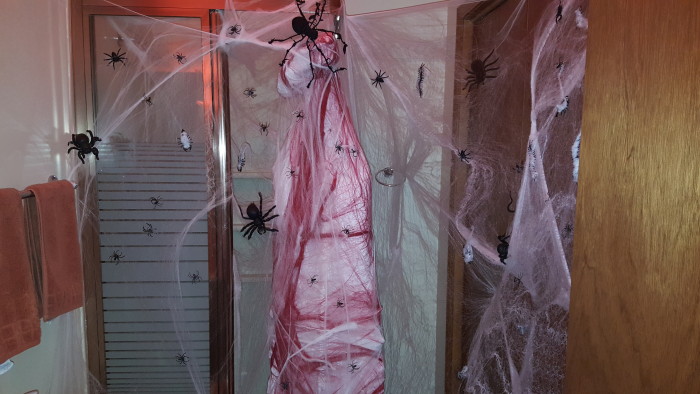 Then we placed spiders all over the webbing with other bugs wrapped up inside cocoons of spider web as if they had already been captured by the spiders and spun for a late night snack.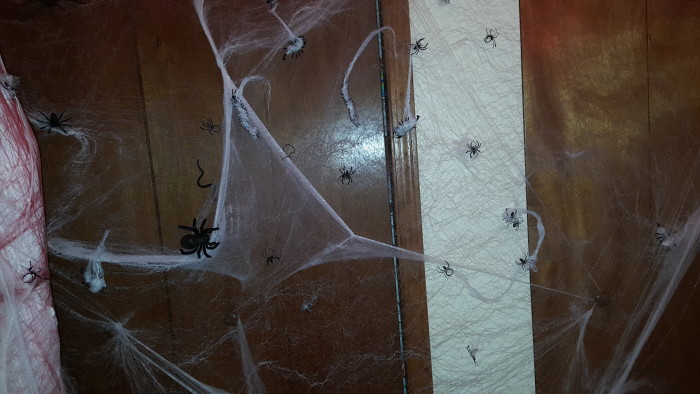 When you sit down on the porcelain throne, you almost feel engulfed by the spider webs.
Of course, to add to the atmosphere, we played with lighting a lot this year. We installed red light bulbs, which were surprisingly difficult to find in the stores, in the bathroom light fixtures. My mom suggested we try to find them at Home Depot, and she was correct. Thank God.
And if you remember me mentioning the spider that we 'invested" in last year? That jumping spider was by far, the piece de resistance. We got the Black Jumping Spider – Animated Decoration at Spirit Halloween, hid him in the back corner of the bathroom behind spider webs, and waited.
When everyone was focused on the creepy hanging body, they didn't notice the cord from the giant spider leading to a step mat (which we paid extra for) hidden under a bathroom rug we found at the Dollar Store. When the spider jumped and screamed, everyone was horrified. I was thrilled to pieces. Screams were frequent and hilarious at our party.
All in all, I think we did a killer job with this bathroom. I think it took the bloody murder scene bathroom to a whole new level.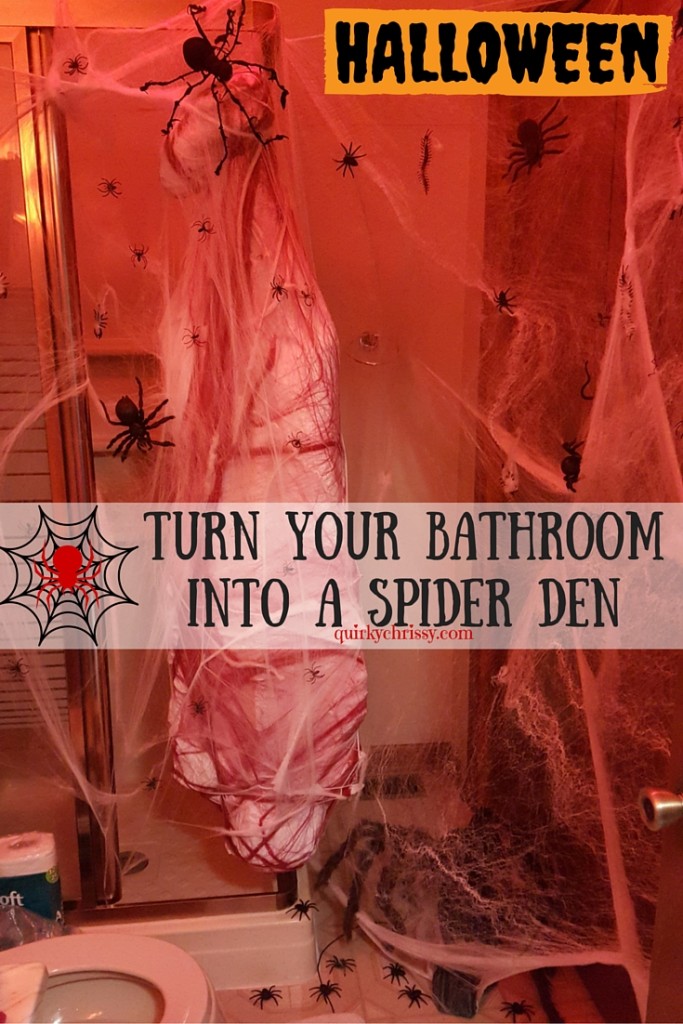 What do you think of this one, guys? What ideas do you have for the hanging body? How do you decorate your bathroom for Halloween?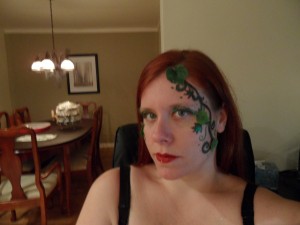 No seriously. I was. I'll bet you joined Pinterest just before Christmas…Maybe you joined in January, after the holiday excitement settled down. Or maybe you
Read More »