Halloween is a little over a week away! Can you believe it came so fast? I certainly cannot. October flies like a witch on a broom if you asked me. It's one of my favorite months (May, September, and December also making the list), but there's so much to do and see and watch and read and WEAR.
As we're now in crunch time, I thought I'd offer up a few new — and super easy — last-minute Halloween costume ideas that you can whip together lickety split (I've always wanted to use that phrase!) For your next costume party, trick-or-treating adventure, Disney World trip, or, you know, everyday cosplay. (Note: this post has some affiliate links, which means any purchases you make may earn me a few pennies of commission with no added cost to you).
Grab and go skater dresses
You know I love me some skater dresses. They make Halloween and con cosplay immeasurably easier for me. Here are a couple of my recent favorites that TV Store Online sent me to play with (in exchange for my honest review).
Chewbacca costume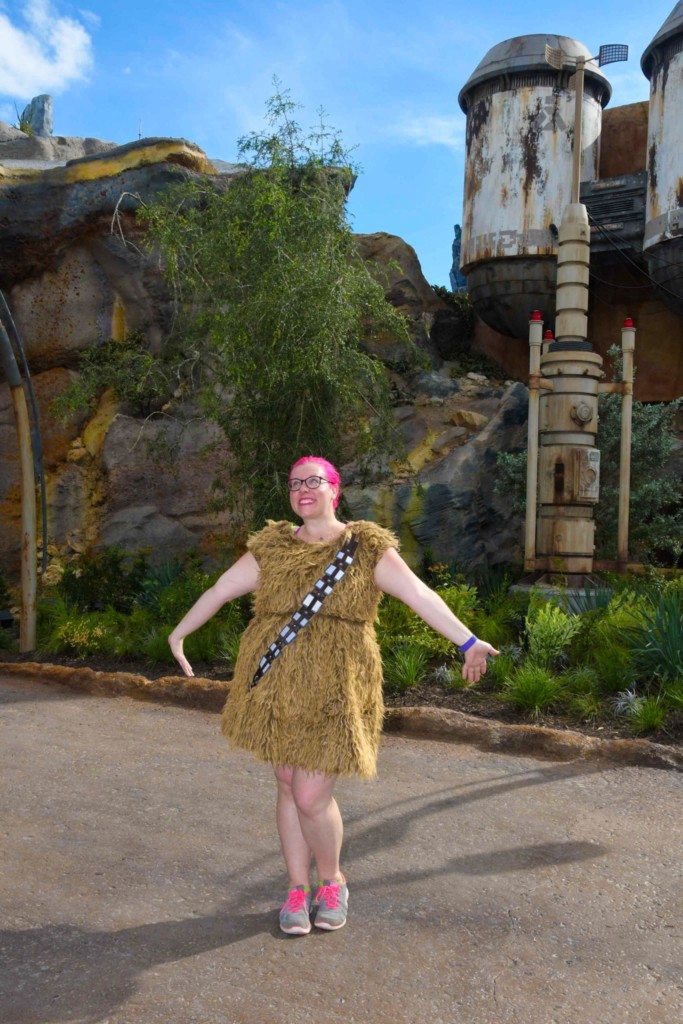 I already reviewed this Chewbacca dress in my Galaxy's Edge style post, but I will add that this puppy (pun intended) got a lot of compliments. Add a Chewbacca mask to complete the ensemble.
Kelly Kapowski costume
My latest dress from TV Store Online is this amazing Bayside High cheer uniform. I'm literally obsessed.
I love this dress. Love. Love. Love. I'm wear a 2X, and it's super stretchy and quite honestly much longer than I expected it to be, considering it's a juniors size dress.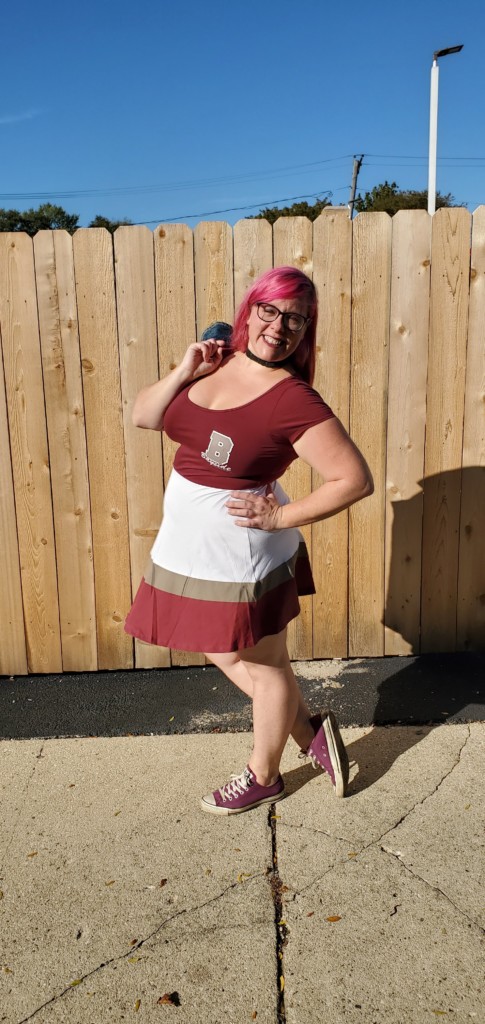 The top of the dress is maroon dyed fabric, and the skirt of the dress is white fabric brushed with a layer of color (if you stretch it too much, you can see the white come through) for the bottom rings of the skirt.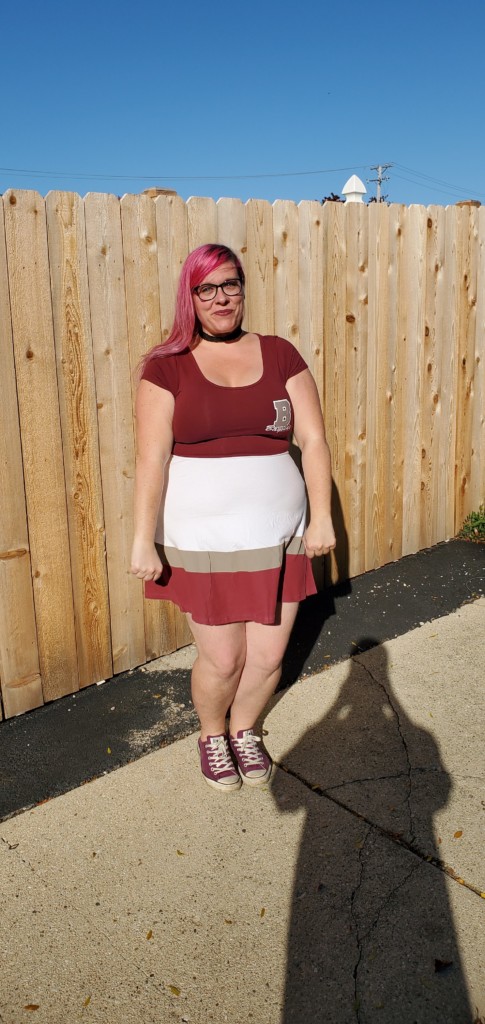 What would really make this costume, though would be a set of maroon and white 90s style pom-pons and white Keds.
Teenage Mutant Ninja Turtles costume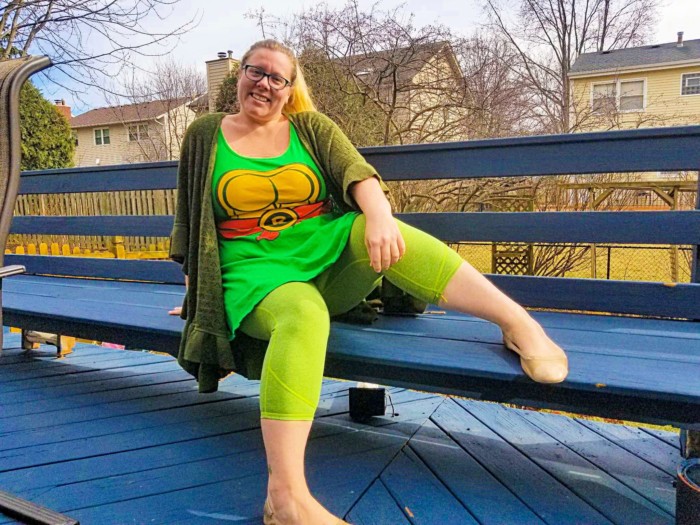 And, while I didn't get this Teenage Mutant Ninja Turtles skater dress from TV Store Online, you can find it — and Raf's three turtle brothers available in a variety of sizes for a fun and easy group costume. Katana, bo, sai, and nunchucks not included.
You still have time to order these super cool skater dresses — and other kickin' costumes online, and if you're really in pinch, you can pay extra for expedited shipping, which will get them to your day in a couple short days.
Thrift-store and closet costumes
If you didn't know, I am a master of thrifting and a recovering shopaholic. So I have a lot of clothes. I also have a Fabletics addiction, and occassionally supplement looks with pieces from Amazon that I know will get a lot of use (I am genuinely trying to keep new clothing purchases to a minimum for the sake of our world, but in full disclosure I want you to know that I am still not 100% there). These costumes use what you already have in your closet, can be found by thrifting or by purchasing items that complement your existing wardrobe.
Boo from Monster's Inc
A flowy coral/pink shirt dress, a park of lilac leggings, pigtails, and a teddy bear are all you need to complete this easy costume. The leggings are Fabletics, and the shirt was this Amazon find.
Sid from Toy Story costume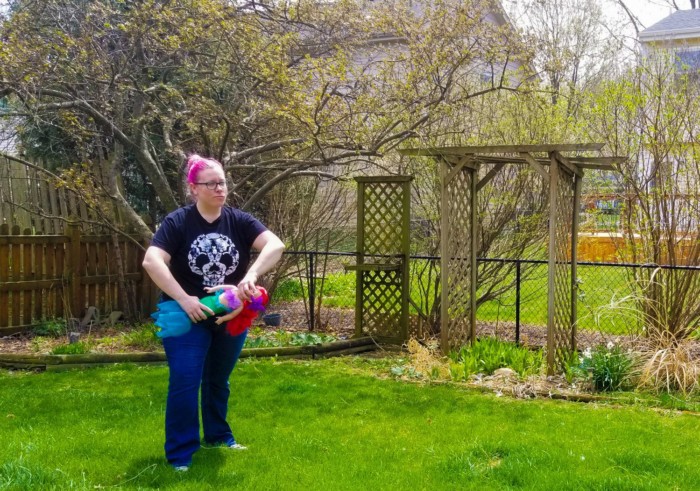 Got a skeleton in your closet? Or at least a black tee shirt with a skull on it? That, a pair of jeans, and black chucks are all you need for this character costume. Bonus points if you have a toy you can rip the head off.
So there you have it. A few random and awesome Halloween costumes so you don't show up to your next Halloween party as the only one without a costume.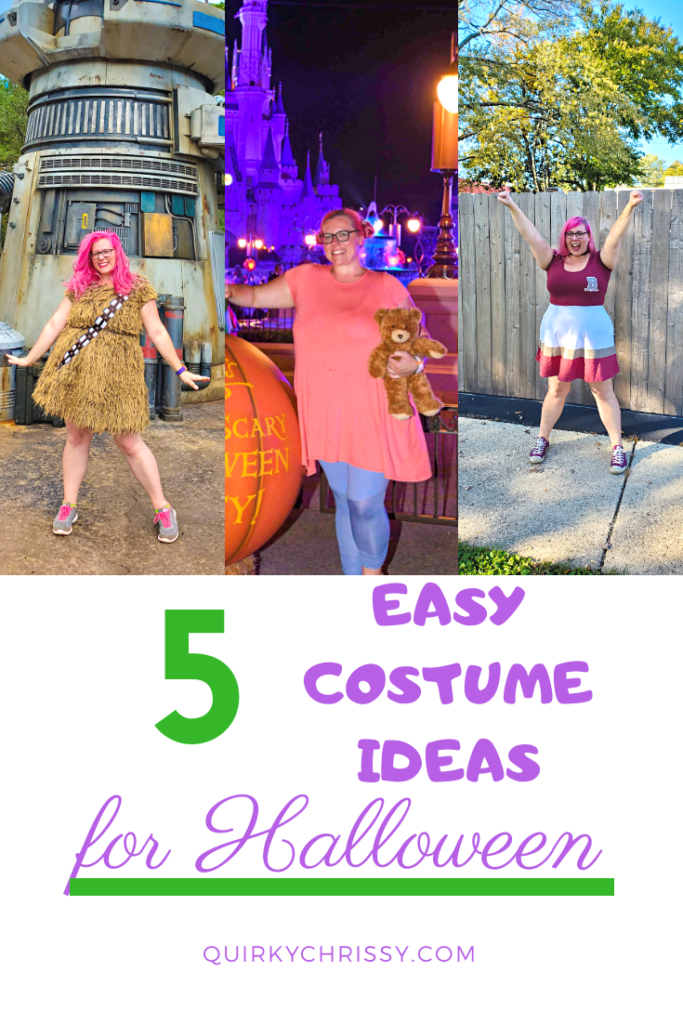 Do you already have a costume or are you winging it? What's the best costume you've ever created?