Last night, Brian and I joined a couple of our friends for an evening of Haunted Housing. Our friend who organized the trip usually prefers the regular passes as opposed to the VIP passes because the wait in line is usually a lot of fun and adds to the ambiance of the house. You know, gearing up the fear and shit.
So we get to the location of the haunted house, where we shelled out 28 bucks a pop for the tickets. Only to be told that we'd also be paying $5 for parking. We went to this house last year and didn't have to pay for parking, so this was a strange and unpleasant new development.
I saw a crowd on the side of the venue, and wondered if that was a VIP entrance. As we drew closer, I realized they were all smoking, and they looked like they were in costume. Cowboy hats, plaid shirts, tight jeans…Must be a hillbilly room or something. As I got even closer, I noticed that some of them were dressed normally and there was a "smoking section" sign. They must just be regular employees, not actors. I looked inside the oprn door behind them and realized that they were not related to the haunted house at all. There was a concert of some sort going on with bright lights and loud mariachi music.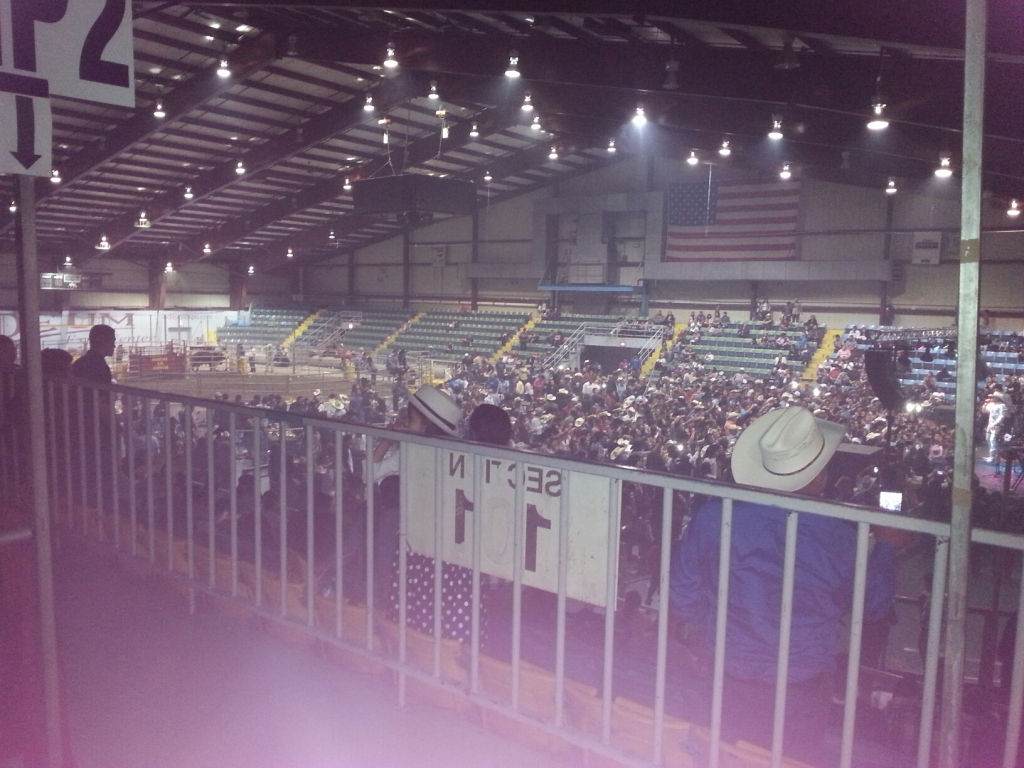 Well that explained the $5 parking fee. Jerks.
So, we got in the first line at the haunted house (the first of FIVE different lines). This line was outside, and we were there before the house opened. I noticed a girl wearing a short skirt and rubber boots prepping for something with electricity. Just before we walked into the venue, she jumped on top of a beat up car, and started running some electric thing on a metal grindy thing near her lady bits while dancing like she was in a cage at the club. I wondered whether I was heading into a haunted house or a brothel.
We walked into the brightly lit first lobby, and stood in another line. The mariachi band was going hard core just a few feet away and the concert lights made it look like it was still daylight. I looked over, away from the band and saw a pair of uniquely costumed muderous clowns. I grinned at Brian and said, "I think I know those clowns."
His response? "That's a weird thing to say."
When we moved upstairs to the next lobby (this time the actual "haunted house lobby"), one of the clowns was staring me down. I eyed him for a second and asked, "Do I know you?"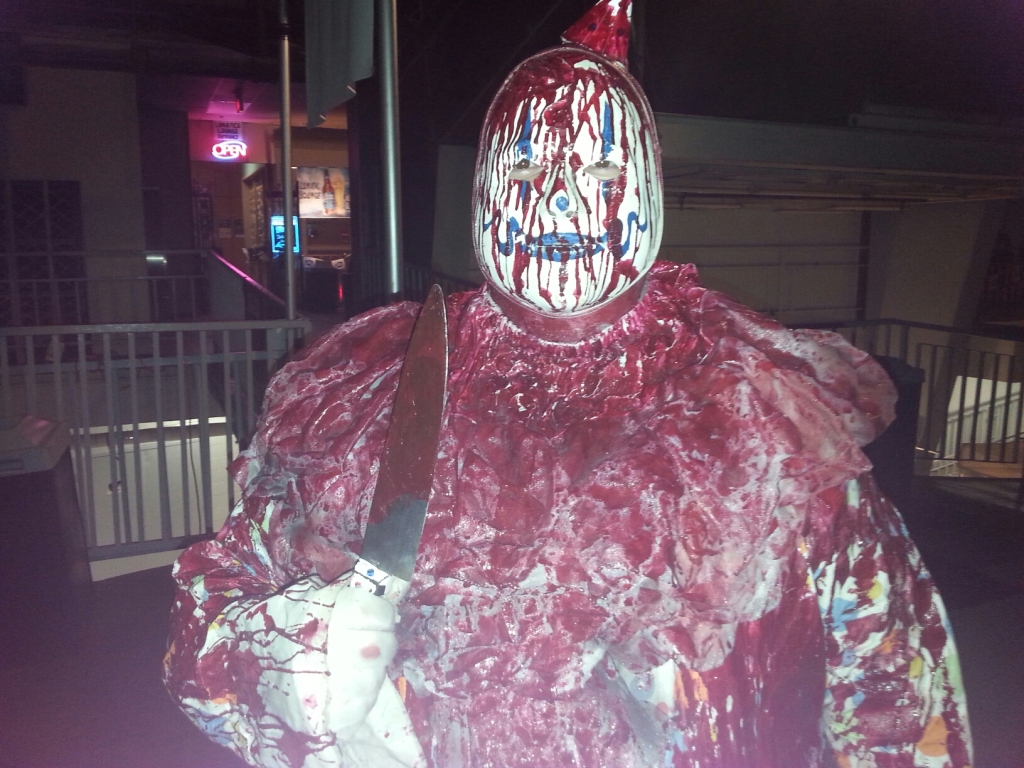 He nodded and I walked closer to him, when he gave me his hand all gentlemanly. We chatted for a moment (he really is my friend!) and then I had to go catch up with my people.
We got in the third line of the night about 15 minutes after the haunted house was supposed to be open. But the bright lights and loud VERY UNSCARY music coming from the open room beside and below us was really killing the mood. It wasn't just a mariachi band; it was a full-on fucking rodeo.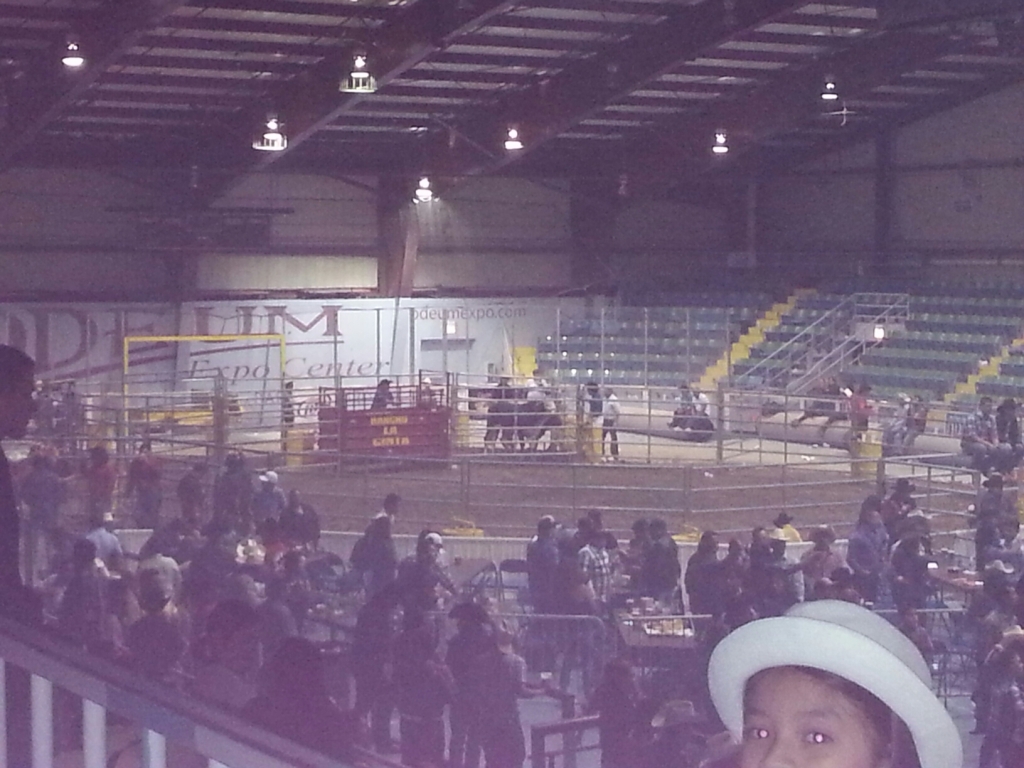 There's a bull back there. A motherfucking bull.
They haunted house refused to open until these people finished playing. These people just refused to finish. An hour and twenty minutes after the house was scheduled to open, they finally started letting people in. The mood was not set with scary music or dark lobbies. It was set with a fucking tuba and the running of the bulls. Or a bullfight. Or something. Come to think of it, I bet hooha electricity girl out front would have had one hell of a time trying to ride the bull…
Luckily, our friends are pretty fun, and the clowns kept stopping by.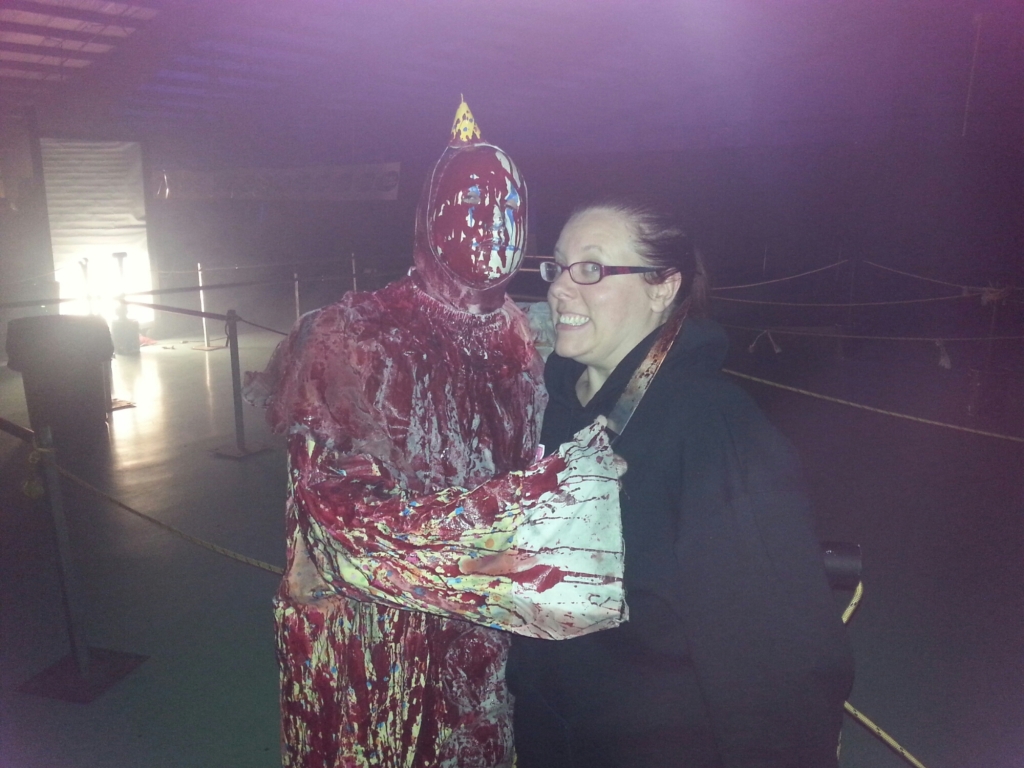 The house itself was meh. The first part was a pair of too-long dark mazes. The second part was a neon 3-D porn cartoon. The last part was the kind of haunted house that you picture – murderous creepers, a shrine to John Wayne Gacy, people eating people…screamers, psychos…
Overall, not terrible, but the venue is going to get a nasty letter from me. Because they made Brian mad with this mariachi bullshit. And nobody messes with my boyfriend.
Have you been to a haunted house this year? What's your favorite part of a haunted house?