Greetings and salutations, Blog Friends! It's Geek Week here at Quirky Chrissy, which means Brian and I (and our friend, Don) will be off to see the Wizard tomorrow in geeked-out Indianapolis for GenCon. In honor of such a joyous occasion, I thought I'd share with you a little cosplay-light fun. You see, as much as I adore Halloween and costume creation, I'm not a big fan of dressing up in full costume for cons. I like to wander free, and even though I'm probably going to make an ass of myself and still be recognized as a bonafide hot mess, I'd prefer to do so as under the radar as possible. Although, obnoxious tie-dye yoga pants aren't completely out of the question…and fun nerdy shirts and dresses are on my packing list for sure, I just don't do full-on costumes.
Sally Skellington Patchwork Nails
So I decided to play with my nails. I like to multitask when I paint my nails, so I usually binge watch a television show or choose a movie to enjoy as I work my way through the nail routine. Brian says I'm not really watching the TV at all, but my ADD loves focusing on the detail of nails with the background of entertainment. I watched The Nightmare Before Christmas on Netflix to get myself in the mood (and the fact that Saturday was Christmas in July only made it that much sweeter of an idea), and thought that my Sally Skellington Costume needed a refresh in the form of nail art. So I pulled out my Julep collection and carefully chose the colors that I would use to create patchwork nails.

I started with my base coat – and I used the Julep Oxygen Bonding Base Coat to hold the polish longer. Then, I applied the first layer of each nail.  I decided I was going to follow the movie version of Sally's dress, though my costume is based on the cartoon drawing of Sally (so you'll note the difference with the large polka dot, I used Carla instead of Amy for the base coat). Feel free to play around with the colors, because there are dozens that would fit the patchwork dress. I was hoping the Nic would be a deeper black than it is (it's a blood-red black), but it worked out pretty well for what I wanted. The rest of the colors were almost exactly what I wanted.
After I let the base color dry, I began applying the designs. I used my Julep striping brush (which works okayish) and Nic to paint lines and patterns. I wasn't terribly brilliant at the swirls, but I was also using my non-dominant hand to paint them, so give me a little leeway with that. I didn't completely think the hands through.
I kept the left Amy and Dawn pinky and ring finger bare to match Sally's sleeve and upper quadrant respectively. I painted the swirls on the Veronica middle finger, vertical stripes on the Dawn pointer finger, and diagonal stripes on the Carla thumb.


Sassy Sally Costume
On the right hand, I kept the Nic thumb bare for the abdomen section of Sally's dress. I painted the Brielle pointer finger with a crisscross design and a messy slash design over the Dawn middle finger to match the tiny patch on Sally's dress. I painted thick stripes over the Joanne ring finger and messy dots on the Veronica pinky nail.
After the designs were dry, I added the large polka dots to the Carla diagonal striped thumb using the Julep dotting tool. I let them all dry completely and applied the Oxygen Performance Top Coat. (Pro-tip: Continue to reapply top coat daily for longest lasting nails.)
After I finished with my nails, I kicked back and watched the end of the movie, as Sally (the most logical character in the whole movie) helps Jack save the day. Because she's awesome.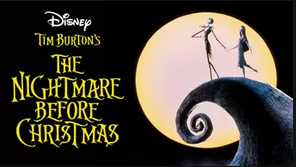 I love playing around with funky nail art, and thank God for my Maven subscription to Julep. Every month, I get 2-3 new polish colors, lipstick shades and other beauty products for a fraction of the cost. If you're looking to create your own sweet nail designs with some of the most unique nail colors, you may want to consider becoming a maven too. You can even try them out for free (with the low shipping cost of $2.99). If you're anything like me, you'll fall in love and never look back. I also regularly purchase a monthly mystery box, have early access to a secret store full of killer deals, AND get free shipping/20% off regular priced items on every purchase.
This post was brought to you by the fine people at Netflix, who didn't pay me to say nice things, but they did give me a year's subscription to Netflix and a device on which to stream it in order to tell y'all about my experiences with the Stream Team.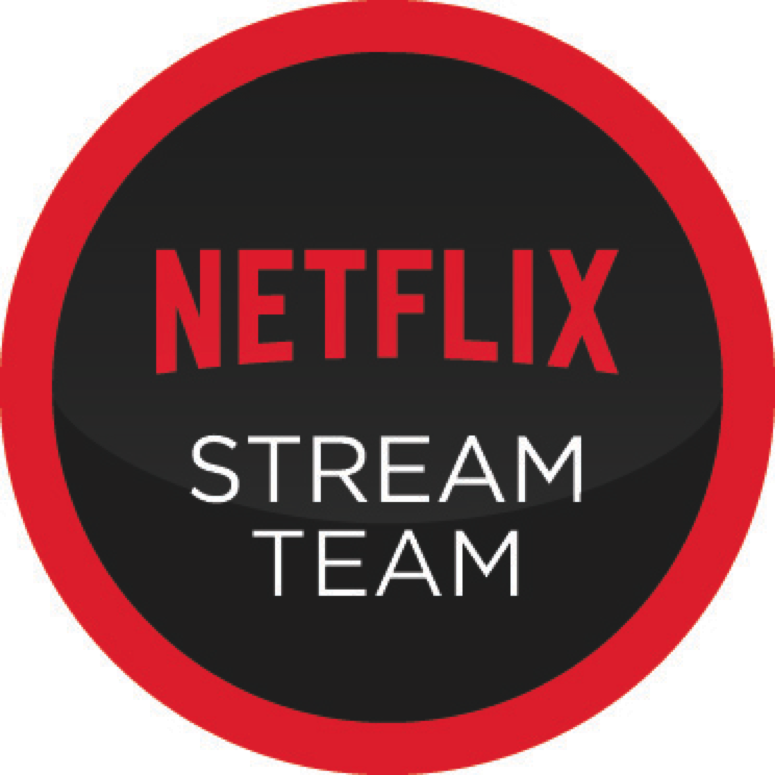 Some links used in this post may contain affiliate codes. If you make any purchases through these links, I'll make a small commission to keep this site running.