So, in case you didn't already know… I'm pretty sick and twisted when it comes to Halloween. From Haunted House Costumes and this awesome bouquet toss winner costume to Pinterest Gone Awesome with a Baby Eating Pumpkin, a bathroom spider den, a murder scene, and these horrifyingly creepy dolls, I've got some really messed up thoughts on the creepy. Last week, while perusing Pinterest for some ideas to decorate for the Halloween festivities at our house, I came across this pin:
First, I thought to myself, That is the coolest fucking thing I have ever seen. Then I realized, $33? Fuck that. I can make that bad ass piece of Halloween paraphernalia way cheaper.
So last night, I got the supplies together…(and spent a grand total of $8) and set out to create. My plan was:
If this goes poorly, I will call the post: Pinterest Gone Wrong. If this goes well, I will call this post Some Seriously Fucked up Shit.
As you will soon see, I'm an evil genius.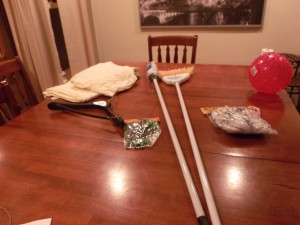 I needed some tape, too. Luckily Brian had duct tape in his car…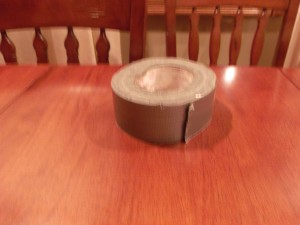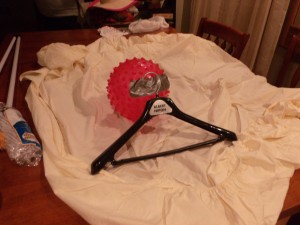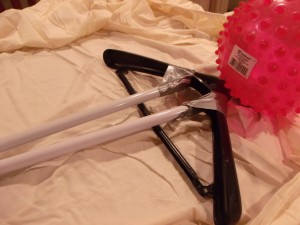 It was at this point that I realized I needed a few additional supplies — 3 more hangers.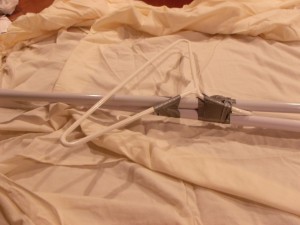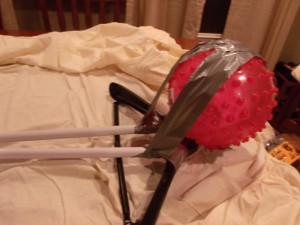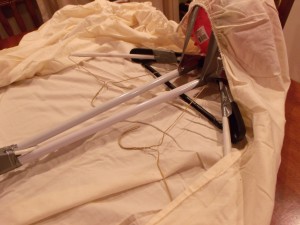 Brian made a suggestion that we add a pillow to the body. Since we have a plethora of pillows…this seemed like a brilliant plan. So, I ran and got one.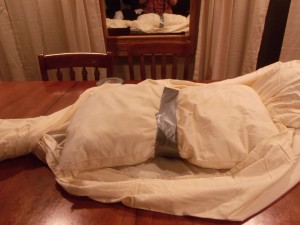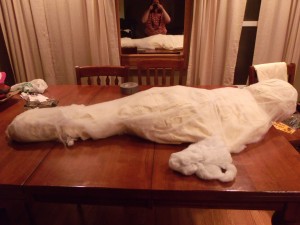 I realized we needed something to hang the mummy, and Brian had these in his car, too…hmmmm…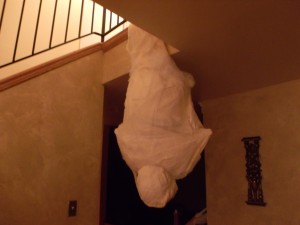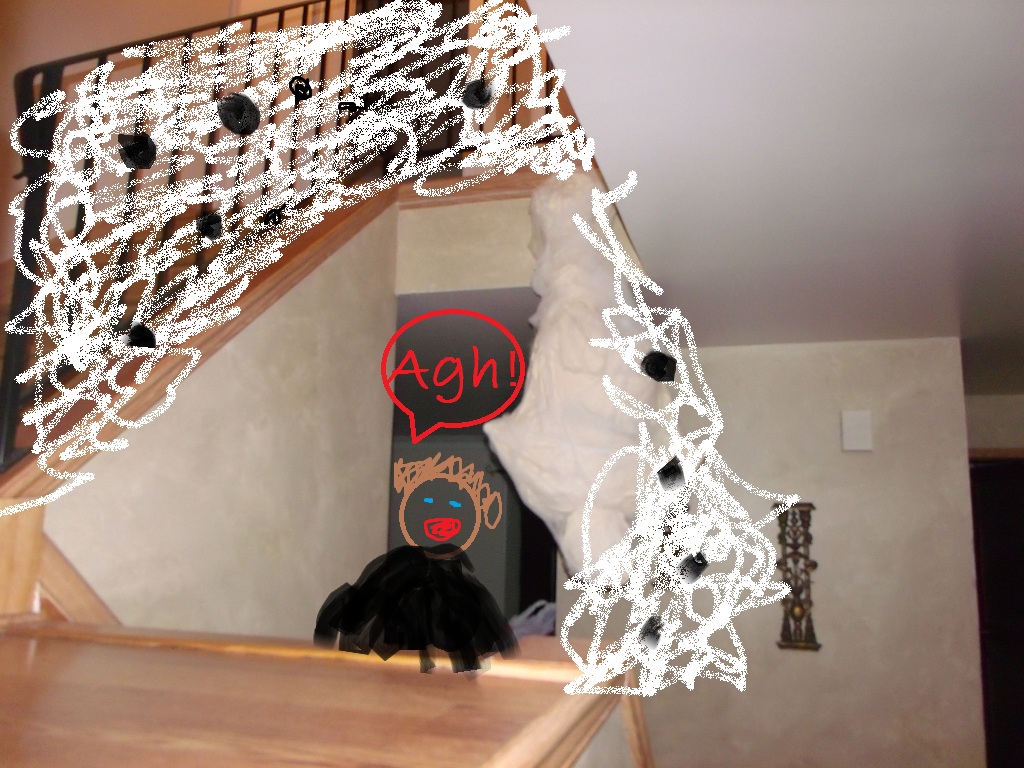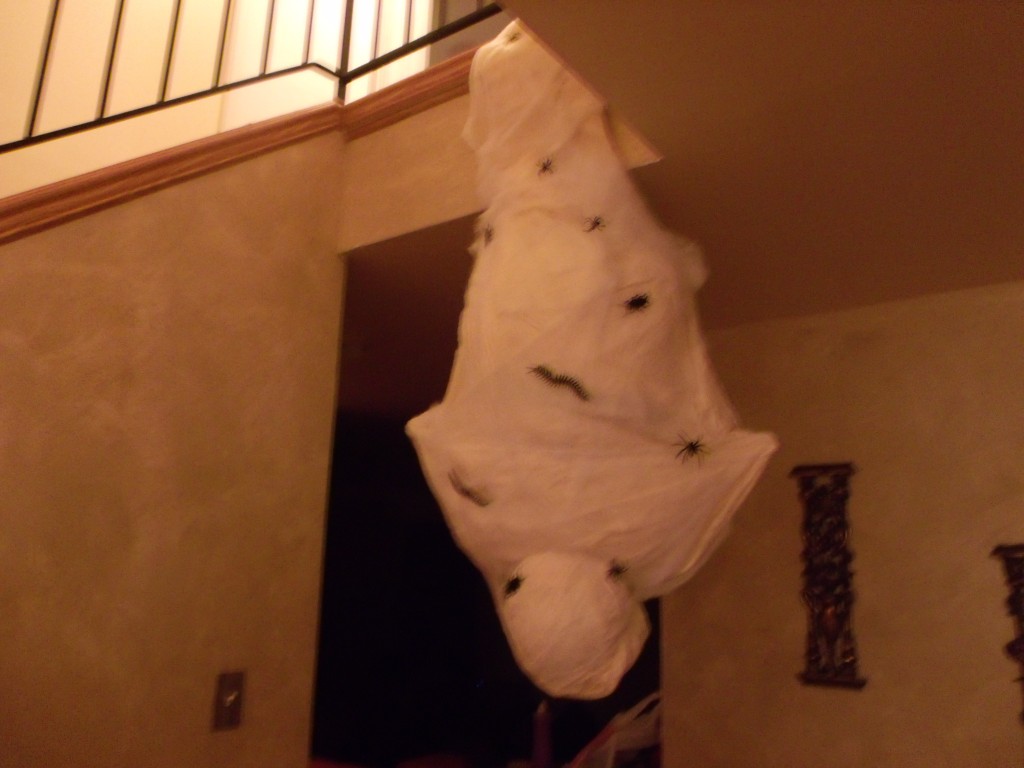 Brian is terrified of this. He thinks I am completely sick and twisted. He is right.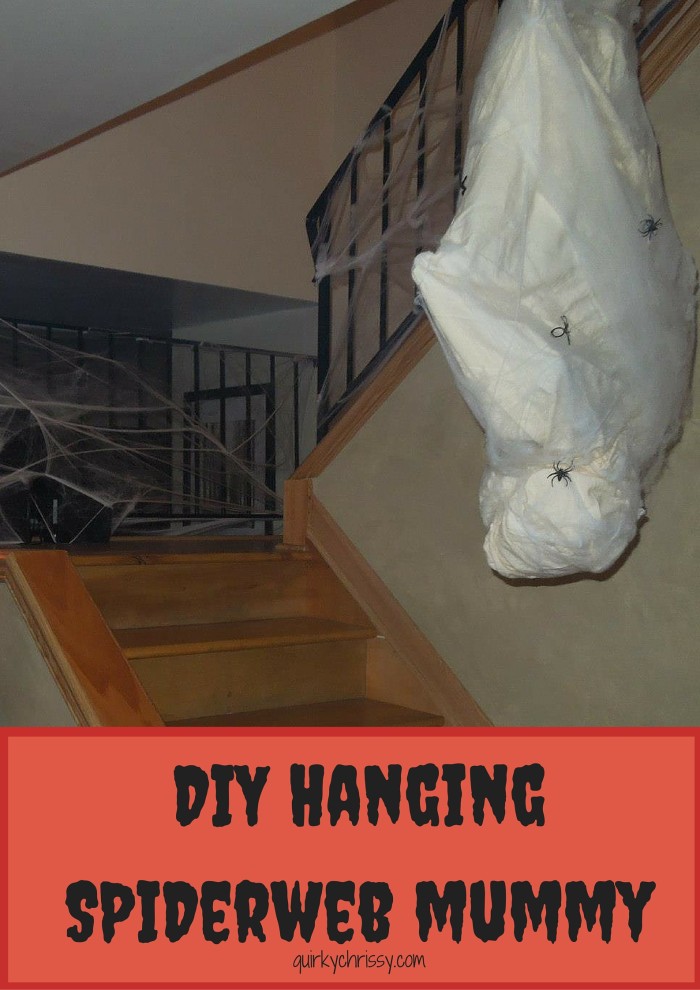 What creepy-ass shit do you do for Halloween?