I've been telling stories here for more than 5 years now. Sometimes, I'll get an idea and run with it, publishing almost immediately. Other times, I start something, but can't quite find the right words. And more times still, I'll think of what I think would be a fantastic fucking title, only to forget what I wanted to say entirely. Luckily, I've saved some of these titles, and I thought I'd share some of my favorites. Maybe you can offer some inspiration, and I can get these word babies in the air.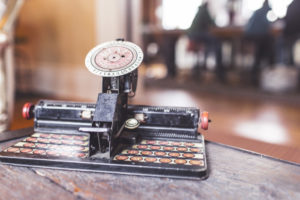 Titles in time
How to get a thigh gap and other pertinent answers from the universe
Meet my uhhh new boyfriend Ryan and wife Mandi
What Hillary is doing for little girls
Screenshots of a year in my life
All the fucks I have to give
Lectured for laughing at a humor conference
That one time I went BATSHIT crazy or why my life is like a Taylor Swift song
There are people who hate me and other confessions
Things I wish I did before I left my old job
Let's talk about narcissism
On parenting, from a non-parent
Let's talk about your kinky group on Facebook
When it comes to red light tickets, the internet fucking lies
Giving more fucks this year
Clark Griswold is my spirit animal
How to passive-aggressively handle passive aggressiveness
We built this city…we built this city on rock…to roll?
That's the kind of thing an idiot would have on his luggage
People, for the love of all things logical, look shit up before you post it: A lesson on clickbait
How many how-to videos does a girl need to watch to figure out how to put together a freakin' mop?
How I ended up in the worst part of Orlando
What do you think, guys? Any of these titles look delectable?