As we began our story last week, I
met a couple of dudes in a bar and they invited me on a trip to Ireland
. Just like that… And I considered it for a hot minute. And then fucking logic set in… "But probably not. I don't even know you guys!"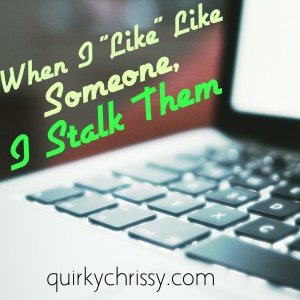 Bright and Shiny was all, "Well give me your number just in case. Maybe we'll all hang out again sometime or something. And then we won't be strangers." So I gave him my number. I was having a good time with these guys…maybe I
would
end up going to Ireland with them. Maybe I would get to hang out with them again. The brooding handsome guy didn't say much…but he seemed really smart, and when he did speak, I'm sure he had very interesting things to say. I just don't remember. But as they were leaving the bar, he asked for my email address instead of my number. "Uhhh sure." I rattled it off to him. Within 5 minutes, he sent me a very simple email with his full name, the day of the week we met, and the bar. So I got a number and an email address in one night. As a single, carefree 20-something, I thought it was a pretty successful evening. Even if I was way more interested in Handsome than Bright and Shiny. Before any of us left the bar, I let my beer respond to Handsome's email with, "you're adorable." And I meant it. (Yes, I emailed him while I was sitting across from him. Don't judge me. That guy did it first!) Handsome didn't read my email right away, and if he did, he didn't let on. He was attractive and smart. He had a job. He didn't live with his parents (or anyone else's parents). He seemed…like a grown-up. And I had been dating a lot of non-grown-ups. I decided then that I was interested in him. Apparently, the bartender, my girlfriend, could also tell I was into him before I knew it. She thought it was hilarious. After they left, she came up to me and teased me for my awkward flirting. So I did what I always did when I was interested in a dude. I went home and proceeded to internet stalk the shit out of him. I  Googled his name. And searched for him on Facebook. And MySpace. And anywhere I could possibly find him on the internet. I searched by his name. His e-mail address. Everything. Anything. Every detail he had provided the night before. I was a woman on a mission. And he was a fucking ghost. I was intrigued.
Who doesn't have a Facebook?
Do you vet potential dates on the internet before going out with them? Did you ever meet someone at a bar? How do/did you check out potential dates before going out with them? Who is this guy? Did I date him? Is this another story of unrequited crazy?
Click the pic below to read the next installment of this story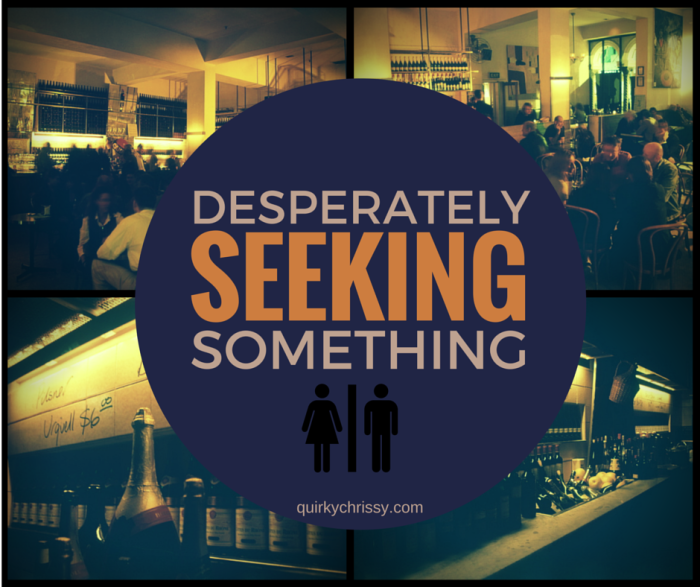 Once upon a time, many years ago, there was a girl who waited tables at an Irish bar where people were mostly dicks. She also
Read More »