It took me a while to figure out how to tell you guys this part of
the story
. Because I was a hot mess when I met The Grown Up. I knew he was pretty fantastic, but I had been seriously messed up by the ghosts of boyfriends past. He was going to turn out to be just like the rest of them, so I figured I might as well lead the horse to water. Like any self-respecting lunatic, I made it my business to convince The Grown Up that I was bat-shit crazy. I tried desperately to show him my crazy without really trying. Now, I'd been in a couple of relationships before. I had even
broken a few hearts
. But there was something different about The Grown Up. Either he didn't scare easily or I was superb at keeping my crazy in check…or he wasn't smart enough to recognize that I was insane. Because it took a lot to get him to truly want to kill me. I tried all my regular tricks…
How to lose a guy in 6 steps
Continue to stalk him
The day after
our first date
(when we had that
glorious kiss
, and it was quite apparent that he really did like me), I messaged him several times to chat. While he was at work. Because, you know, I really like liked him. And that's what you're supposed to do. I finally
found him on Facebook
(I guess when you're super clever and computery, you have multiple e-mail addresses…and don't use the one that you signed up for Facebook with when you e-mail girls. At first. I caught on and found him. Although it didn't seem like he used it all that often, so the only pictures of him were…a little strange. I wasn't going to be showing off his long hair days to my friends), so I added him as a friend. I also called him to chat when he was home from work to invite him out…Because I was hanging out at a friend's house pretty near his place.
Lie like a rug
That night, he turned down the opportunity to hang out with me because he was supposed to have dinner with a friend. I messaged him several times, optimistic that when he arrived home from dinner, he'd want to see me. Because I'm an idiot. I only called like…three times…and left like…two texts. That's not stalkerish, right? When he still hadn't responded, I started heading home. I was on the highway when he called. I pulled off the first exit and talked to him. He wanted to see me! I was already halfway home and didn't want to seem like a crazy person who turned around for a guy, but I definitely wasn't ready to go home… So I lied. I told him I was still at my friend's house and just a few minutes away. And let's be honest. The second he called, I more than just got off the highway. I got off the highway and turned around, heading toward his house. I wasn't stupid, even if I was a little more than insane.
Be in his space all the time
For some reason, I just couldn't seem to leave. I didn't want to go home, and The Grown Up certainly wasn't kicking me out. Half the time, he would pick me up on his way after work. So I became a regular fixture in his house. I almost felt guilty for his roommate, but I was living in this weird glowy universe where nothing bothered me. Something was definitely going to go wrong.
Talk too much
As The Grown Up drove me home some mornings, I would ramble on about this person at work or that thing I love. It was all morning gibberish nonsense, but he was often silent and unresponsive. I apologized for talking too much, and he told me it was okay. He didn't seem to mind me talking, as long as I didn't mind that he wasn't going to respond all that much in the morning. It was a match made in heaven. Was this guy for real?
Rush into a relationship
Within a week, The Grown Up became my boyfriend. I wasn't really into titles, but I knew that I was going to be monogamous with The Grown Up. So I asked the dreaded question – "So, what are we?" He told me that if a girl was spending every night in his bed, she was probably his girlfriend. I swooned a little bit that night.
Piss off his roommate
The Grown Up's roommate had a fancy black car. One day, I showed up, and the car was a little dusty. Of course, feeling secure in my sense of humor, I wrote a message with my finger in the dust, "Clean me." According to The Grown Up, his roommate didn't take too kindly to my little prank, and I needed to apologize. At that point, I got that oh-my-God, nervous stomach, I-hate-confrontation feeling. Now I was in my comfort zone. That anxiety was more along the lines of what I was used to. I decided that I would just curl up in a little Chrissy ball and never show my face again, rather than feel like an asshole. I vaguely remember asking The Grown Up to tell him I meant it as a joke – and I don't actually remember if I apologized or not, but I absolutely remember how embarrassed I was. But even after that, The Grown Up still wanted me around. It was too much. I was going to have step up my game. It was time to introduce him to my friends. That would surely scare him away.
What stupid things do you do when you start relationships to test your suitor? What are your signature moves? Have you been in a relationship where you wondered how the hell someone put up with your bullshit?
For the next episode in the saga, click the image below.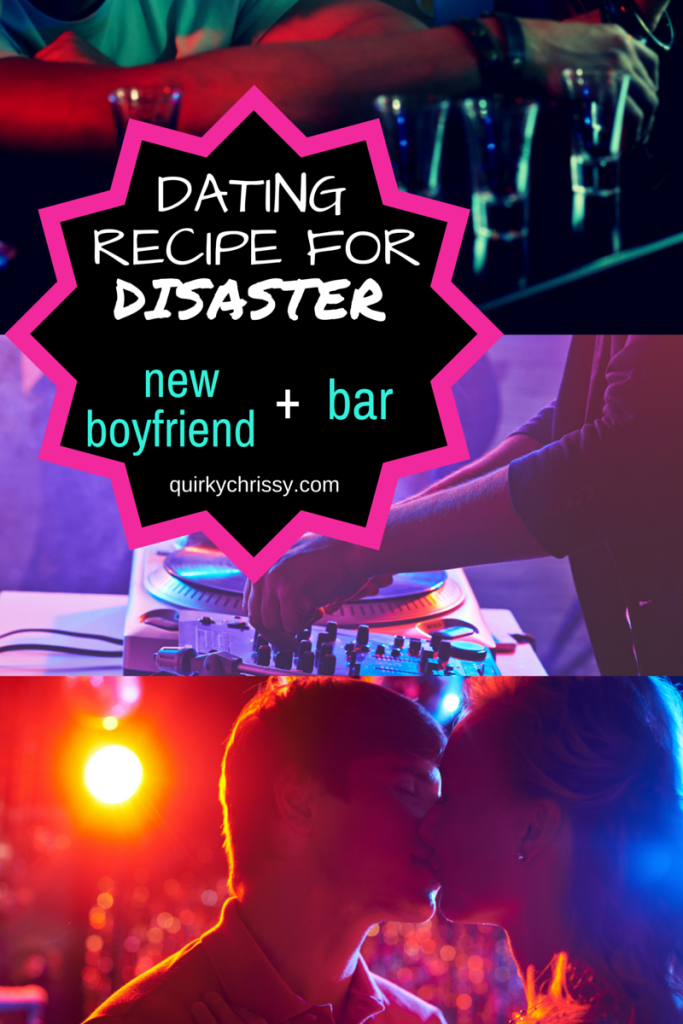 Once upon a time, many years ago, there was a girl who waited tables at an Irish bar where people were mostly dicks. She also
Read More »