2023 Update: The world changed drastically when Covid hit, and I just can't help but blame (or thank) the fine folks from Jamberry and Younique for putting this system into place. I've hosted and bought from many a Facebook parties (they're temporary groups now and Facebook is better about group invites being invites and not auto-joins, which feels…better). So basically, this post is dated, but it was a thing, so I'm keeping it here for posterity. 
Dear Jamberry sales reps. (And Younique Eyelash peddlers. And essential oil people. And rando jewelry consultants),
I get, I really do. I'm obsessed with my nails too. I paint them a couple times a week. I have a bit of a Julep problem. And sure, I share my findings with you on occasion…but I'm not force feeding it down your throat. I don't think, anyways…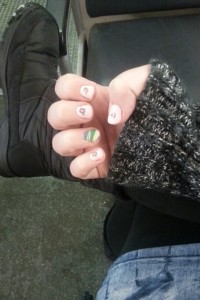 When you find something you like, you want to share it with the world. I totally understand. And while in-home selling parties are so passe (don't get me wrong, I'm still going to throw annual Pampered Chef parties, y'all), Facebook parties are the it thing.
Cool.
The thing about throwing a party, though, is that people who are invited to parties know they're invited and can…wait for it…decline before they're spam tagged with a million posts about how great Jamberry, Younique, and whatever else you're shilling is. This isn't just about Jamberry. This about any consultant sales company that is training consultants to use Facebook groups instead of event invitations to sell their shit. Talk about taking high-pressure sales to the max.
I very deliberately join groups that are interesting and beneficial to me. I'm involved in some amazing groups of bloggers, women, and local discussions. Groups in which I chose to be a part of. I didn't choose to join your press-on nail or mascara group, because I'm not interested.
Now, if you were to invite me to an event, I may browse and discover the product is not for me, and then easily decline the invitation. I may also realize that I love the product which I've done with those fabulous Thirty-One bags (okay they're like…the best bags for games and Sam's Club shopping ever). You could invite me to a real party where I get to see or try the product (and you feed me…and you booze me up) and discover that I love them or I've had enough wine to think that $50-$100 is an acceptable shopping budget. Because I may buy a few things and help you earn free stuff with my purchase. I'm happy to do so, when I've been properly invited (digitally totally counts, y'all) and not automatically added to a group of every. Single. Person. You know.
The fastest way to get me to ignore your stuff, my friends? Is to add me to a group so your consultant can swoon and tell me how much I'm going to help you get free stuff. Every. Flippin'. Hour.
I know I'm not the only one, either. I've heard and seen a lot of complaints from friends and peers. This is not a good sales technique, kids.
I get it, though. You love your jams and you want everyone else to love them, as well. And you know what? Your nails look totally adorable. But those things aren't for me. I LIKE spending the time it takes to paint my nails. It's therapeutic. I like that even with my quasi-expensive nail polish, I'm still spending way less money than it would cost to change my nails as often as I do if I were using Jamberry. I like that I can flex my creative muscles with color combos and designs. It's a thing, okay?
When I host product parties (I used to be a consultant for Tastefully Simple and love me some Pampered Chef), there are snacks. There's liquor and wine and beer. There's laughter. If it's a digital party, there's an easy opt-out button that allows you to say, "thanks but no thanks" and then notifications stop without feeling like you have to explain why you are leaving a group.
So do everyone you love and respect a favor. If you're a consultant for one of these companies, stick with events and not groups. If you're hosting one of these parties and you want me to buy stuff? Invite me to an event. Whether it's a digital party or you're hosting something at your place (and there are snacks and wine? even better!), I'm more likely to consider buying something.
Come on, guys, fess up. What really irks you about these parties? Do you hate being added  to groups as much as I do? Do you love these parties? Are you addicted to the Jams? Or the crazy eyelashes? Or the scented oils? Now, let's end on a positive note – What home parties can't you get enough of?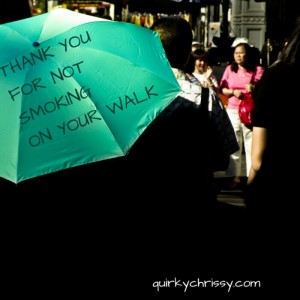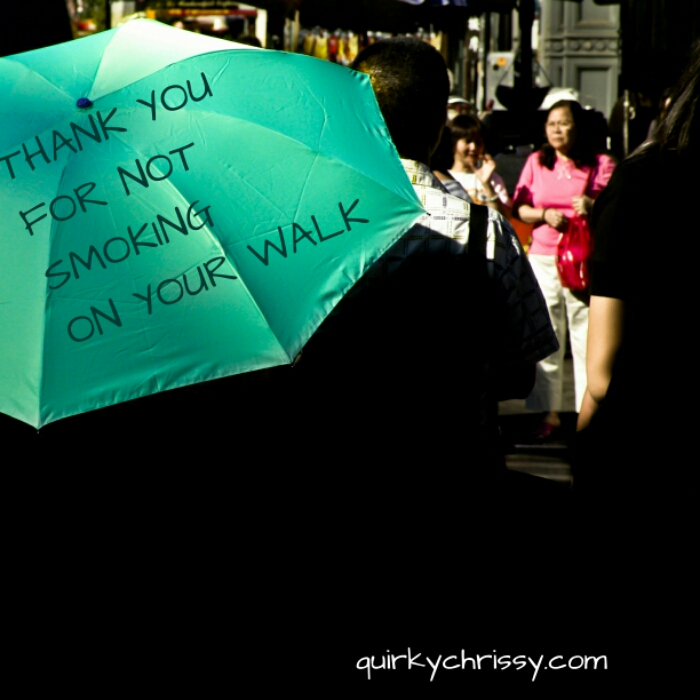 I grew up in the house of smoke. The fact that I came out of it without smoking is actually kind of bizarre. When I
Read More »