Whilst shopping at Carson Pirie Scott, I observed (eavesdropped) a couple of ladies who had run into each other randomly. I listened as they played catch up and maintained a somewhat blah degree of small talk. I drew a little bit closer as they began discussing one of their children who, to her mother's dismay, was getting a degree in English.
Her friend/acquaintance asked, "Well, is she going to teach?"
The mother of this English major expressed her disappointment and incredulity that her daughter was, in fact, not going to be a teacher and what in the world could she do with such an inferior degree.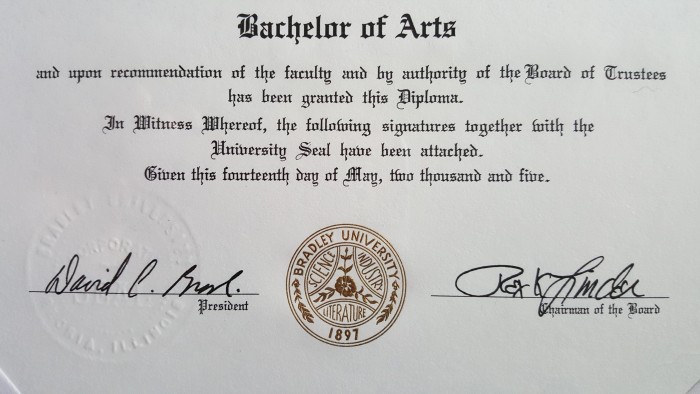 It was, at this point, the time I felt it necessary to interject. Yes, I did jump from being a fly on a wall to joining their conversation. Because OMG people need to understand the relevance and brilliance of English majors everywhere.
I marched right up to those women and interrupted the fuck out of their conversation. "There's actually a lot you can do with an English major."
They looked at me only a little funny, because in the Chicagoland area, and probably by extension the Midwest, it is entirely normal for people to just jump into your conversations. We're a pretty friendly people. Even if we do eavesdrop and take joy in overhearing people quitting their jobs out of the blue.
"I have a Bachelor of Arts in English."
"Do you teach?"
"No, actually I don't. I'm certified to teach English, but I have no desire to do so. On the contrary, there are many things that a degree in English can prepare college grads for that other degrees don't."
"Really?"
Well, duh, lady.
"I've actually had a couple of thriving careers with my English degree, and the beauty is that I'm not tied down to just one. I was a catering manager for a couple of years, and now I'm a senior copywriter for a Fortune 100 company." (And now I'm an editor. Maybe one day I'll own a restaurant or something. It's the circle of life, bitches).
The ladies were impressed and maybe a little less judgeysaurus rexy about the whole English major thing. As I walked away, I was transported back to my senior year of college in which one of my favorite professors, Dr. Prescott, led our senior project class. The project? Write a research thesis discussing one career path you  can take with your English major.
Of course, not knowing what I wanted to be when I grew up, as I had JUST dropped my education minor (to teach English) the previous semester, I looked to what I knew. Dad was in wine sales for years before he took on ownership of the bar. Liquor sales seemed like a brilliant idea. Plus I could source dad and some of his cronies for my first-person sources. It was ingenious. I got an  A.
English majors, and really anyone with a degree in the liberal arts, often get a bad rap for being lazy and stupid (LAS – Liberal Arts and Sciences). None of which is actually true. Lazy? Fuck no. We're intuitive. We're clever. We believe in working smarter not harder. If we can write a paper in 3 hours when we're given 3 weeks, why in the world would we waste time writing it early? If we work better at 2 am than at noon, we're going to write the shit out of a final paper in the middle of the night. Because we can. We understand our strengths and weaknesses. We know where and how to thrive.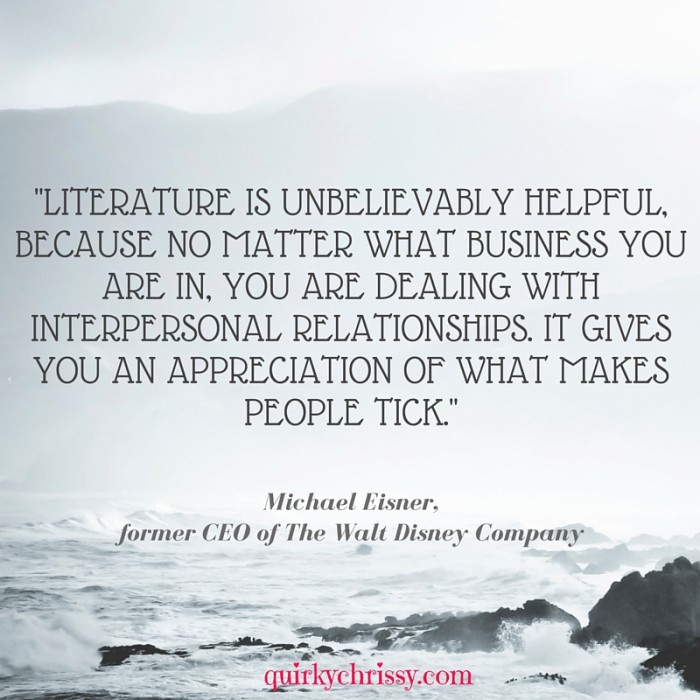 As an English major, I learned more life skills than most of my friends in other more direct degree programs. Sure, a business major is going to learn how to land a deal or make a sale, but I learned how to talk to and more importantly, write to people. To engage my audience in a way that makes a sale feel natural and authentic. I learned how to negotiate a big fancy contract without ever discussing contract negotiations in a class, because I know people. I know words. I know the intrinsic value of human interaction in every aspect of business. Someone who went straight from their B.S. to an MBA program without working a day in their life doesn't necessarily have that luxury (this also doesn't mean that that don't).
So what can you do with an English major?
Whatever the fuck you want.
Did you go to college? What did you major in? Did your major lead you down an expected career path?