Good morning, blog friends!
You may have noticed a little something new around here…perhaps a few little aesthetic changes…
You're probably asking yourself,
Hey Chrissy, did you change your hair?
Well, now that you mention it, I did visit Catelyn, my friendly local stylist, for a refresh last weekend…but that's probably not what you meant.
Hey Chrissy, did you change your nails?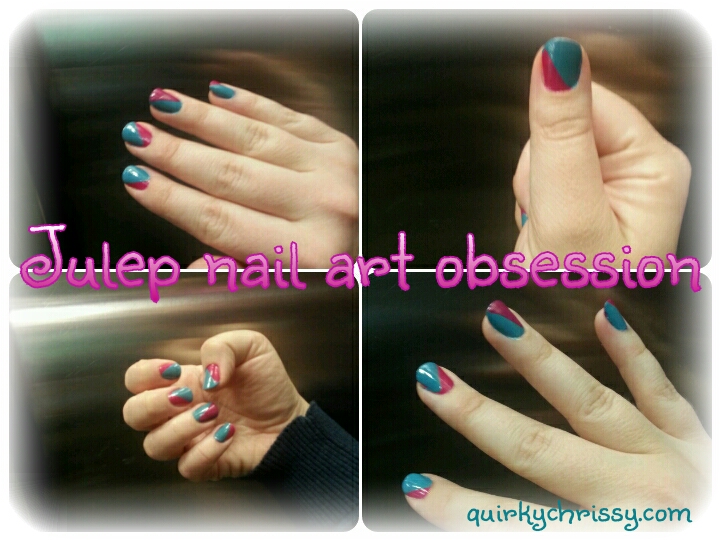 Have I mentioned my Julep obsession?
In July, I signed up for a free Julep maven box with a few polishes and some other fancy beauty goodies…with just one box, I was hooked. The nail polish lasts for a week (ONE COAT my friends. Okay, one color coat – with top and bottom coat, of course), and the colors are AMAZING. They treat mavens like gold (read: all the discounts and mystery boxes). I'm getting away with myself. This isn't even a sponsored post. Of course, because I'm a Julep affiliate, if you were to click on my link and order a Maven box, I might receive a tiny monetary incentive…but I can promise you it's worth it. Right now, you can get the City Lights Welcome Box free to try Julep for yourself.
Whoops. Totally got off track here.
Back to your probing questions…and the reason I showed off my freshly painted digits.
Hey Chrissy…did you seriously paint your nails to match your new site design?
Is the Pope Catholic?
Of course I did. Would you have expected anything less ridiculous?
Well, shoot. You're practically my hero!
Man, you guys are seriously awesome in my head.
I bet you paid someone to make you site look this fancy, didn't you?
And just like that you lose faith. Rightfully so, of course. Yes, I paid the LOVELY Carol of Pink Haired Pixels to make my site look amazing. I met her at BlogHer, obsessed over her hair and did way too many Twisted Shotz with her before singing karaoke. I'm also thrilled to pieces with her work.
Now that I've rambled, what do you think of the new digs? Are you as smitten with pink and teal as I am?