I'll get to the point fast. The good cause? Katie's impending 30th birthday. But the how I embarrassed myself part in 500 words or less? Here goes:
(Note: I'm speaking really fast in my mind, so I highly recommend that you read it equally as fast in your mind.)
So I was excited to meet Jenny Lawson, and I had a plan to get her to sign a book for Katie, my butter-churning sister from a past life who also happens to WRITE a BOOK blog. And through her book blog (which she began after I gave her a guest post on my blog when she was going by the pseudonym Penny, for like 5 minutes) I discovered Jenny's book, Let's Pretend this Never Happened, which I read and laughed hysterically at. Katie also was the instigator in directing me to The Bloggess' Blog. And insisting that I comment and follow through to the other blogs from other people who comment. And thus began my whirlwind trip into a blogging community.
And so I practiced telling Jenny all about how Katie was my best friend ever. And how she wanted to be there. And how I was surprising her with the book. And basically rambled everything that I just wrote in the previous paragraph to poor Jenny. And of course, I said "hi" like 15 times. And I told her she was "fantastic" like 15 times. And apologized for being such a freak, because I was so nervous. And then I forgot to say anything witty. Or clever. Or adorable. Or intelligent, really. I didn't even tell her about my best friend Ally, who was RIGHT THERE, pulling the camera/phone away from my shaking hand so that she could take pictures of me and Jenny.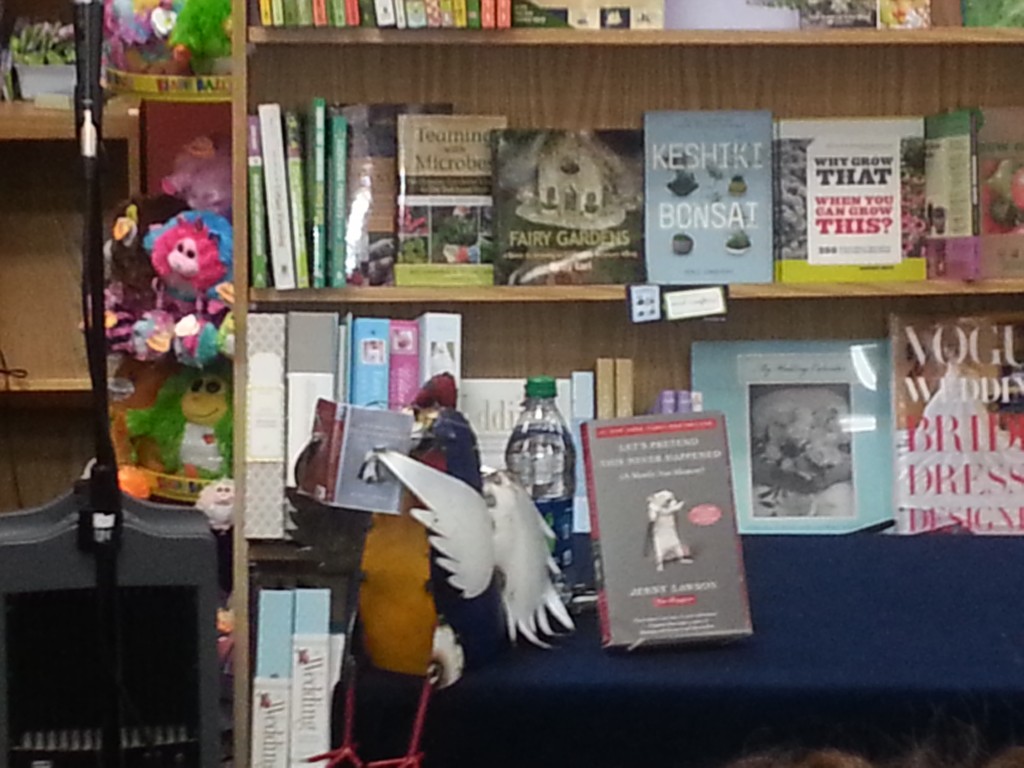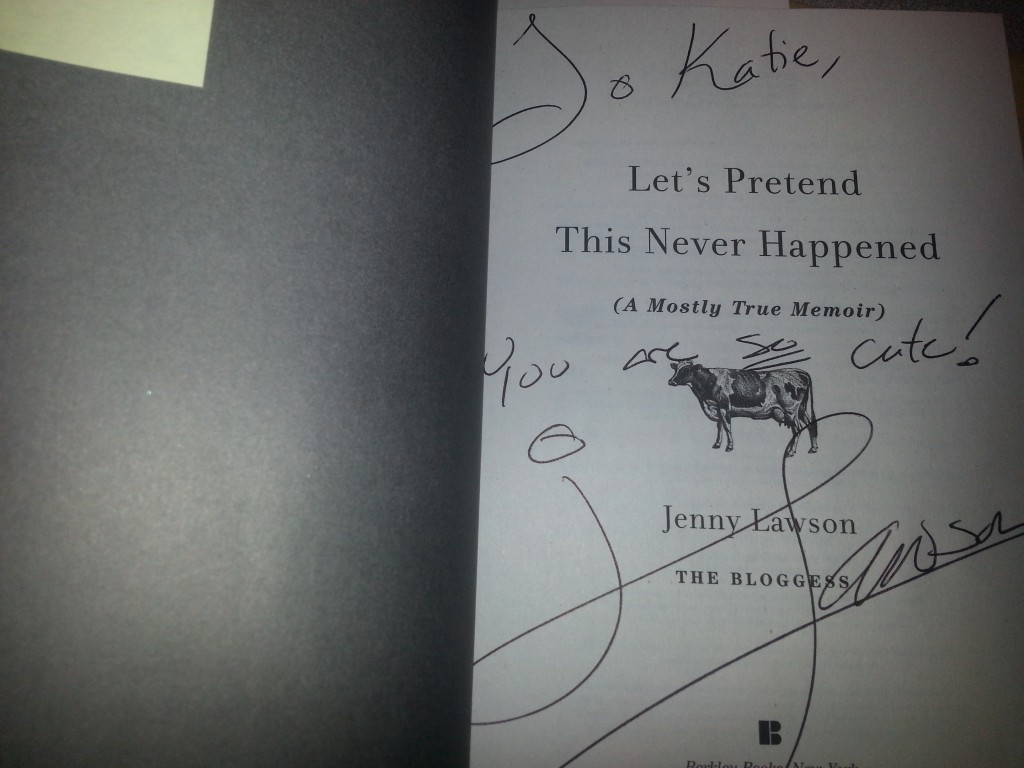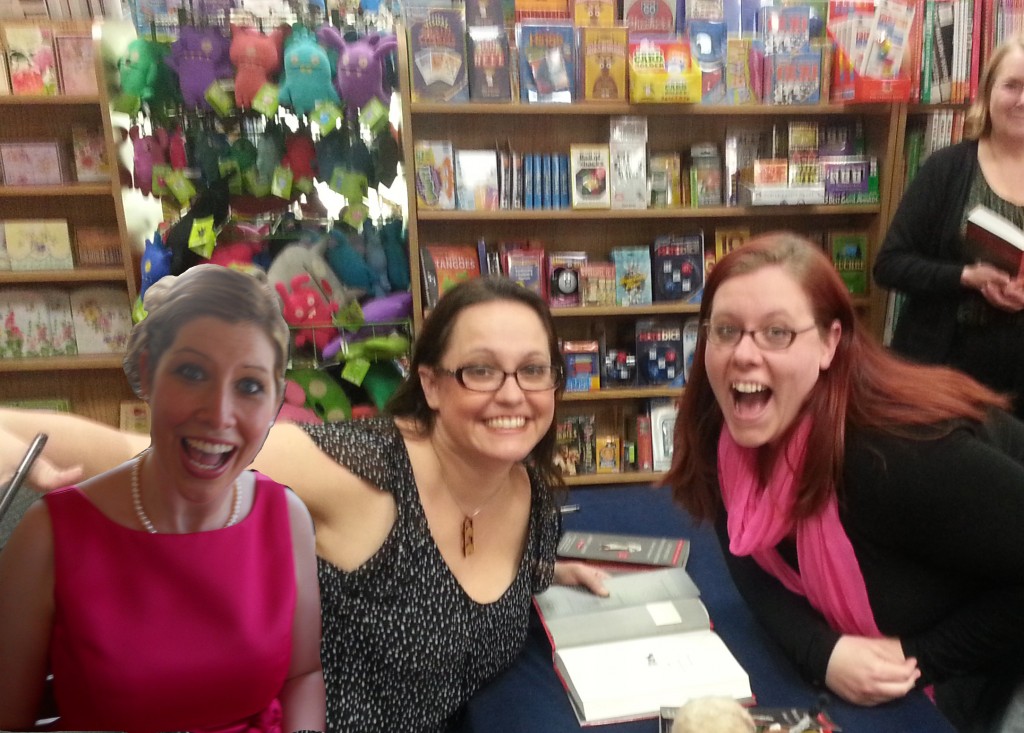 That Jenny Lawson is one cool chick. I've got more Adventures with The Bloggess posts to come.
So Blog Friends, have you ever been embarrassed in front of someone you admire?