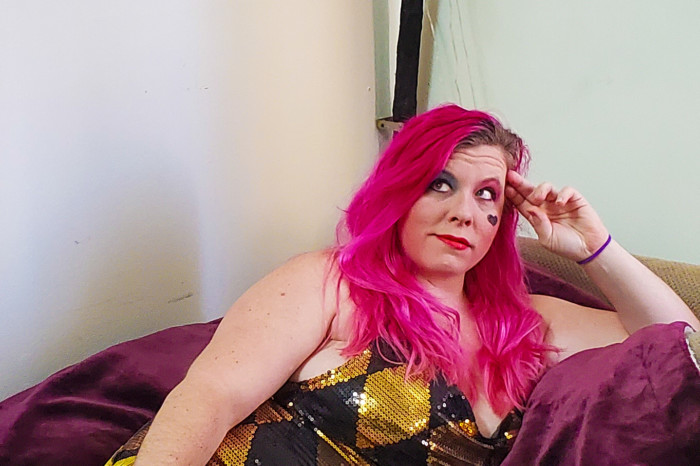 You know what little surprise has been giving me life during these Stay-At-Home days? Particularly in the last week? Cosplay. And not just some light Disneybounding. No. We're talking full-fledged cosplay with makeup and wigs and spanx.
Obviously, with nowhere to go, I'm not getting dressed for outings and adventure (though I could be seen picking up a takeout order from Yardhouse this.past weekend in Maleficent jams, slippers and a purple wig).
But I am trying to make the best of an otherwise crappy situation. And for me, that means finding distractions and playing dress-up.
My friends over at TVstoreonline.com were super kind and sent me a new costume to play with while in self-isolation so I can share my cosplay adventures with you. I figured there was no better time than the present to fall down a Harley Quinn rabbit hole.
I'd never seen Suicide Squad or Birds of Prey, but I knew enough about HQ to know that I was going to love her, even if I didn't like the movies.
Not one to fail myself, I was correct in both my assumption that I'd be a Harley fan for life and that I didn't really like Suicide Squad. I did, on the other hand, enjoy Birds of Prey, so there you go.
Which is great, because I woke up yesterday morning and put on makeup and this fancy sequin dress from the opening sequence of Suicide Squad so that I could watch it in full costume.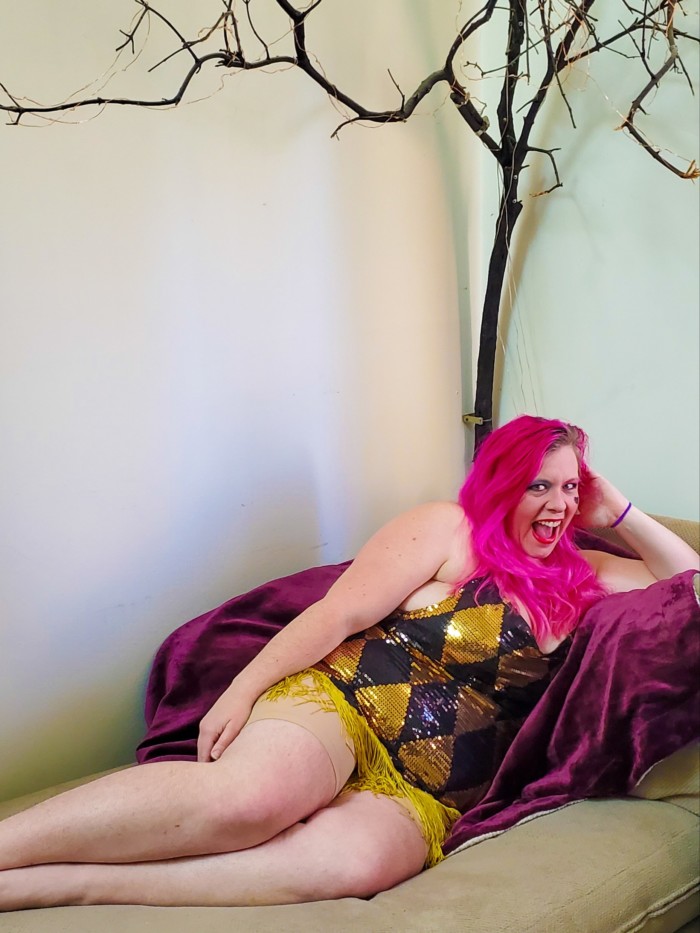 This dress is SO MUCH FUN. It's also really short. So I'm wearing nude spanx underneath it for everyone's benefit.
In these past few weeks, I've also pulled out previous years' Halloween costumes, like last Year's Madam Mim, which is for a Tiktok project I'm working on.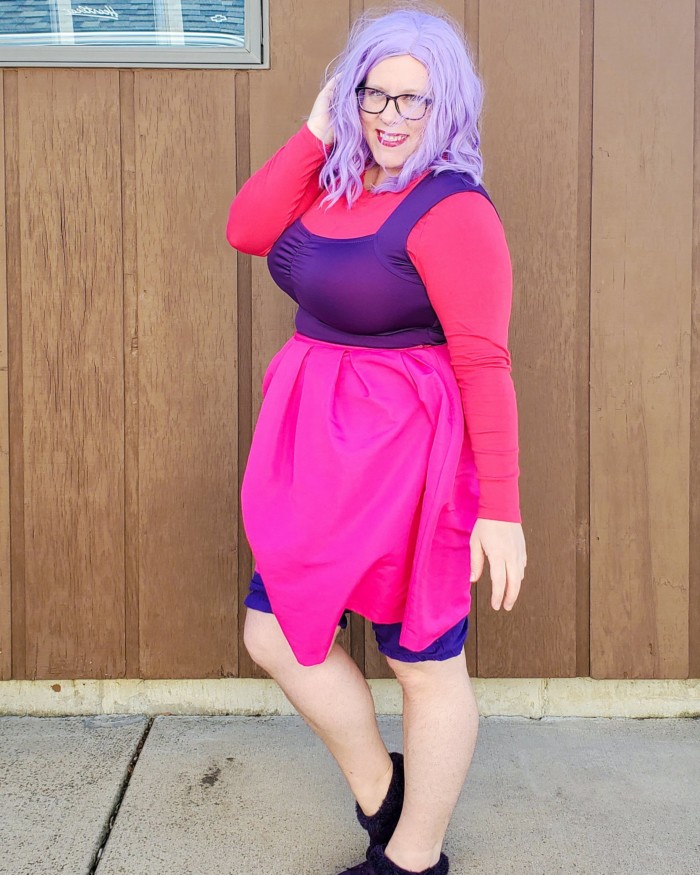 And of course, I have been donning my tutus and crinoline like a boss.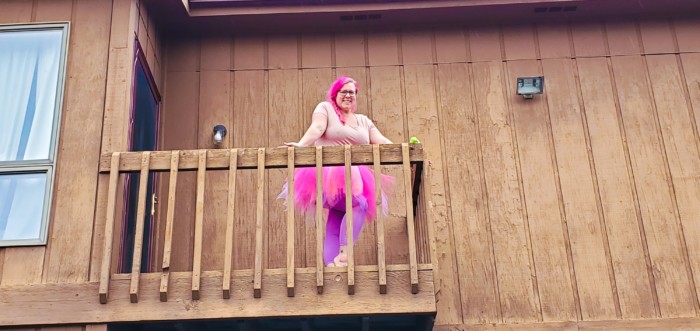 So playing dress-up is my newest quarantine insanity prevention plan. What's yours? Sound off in the comments.