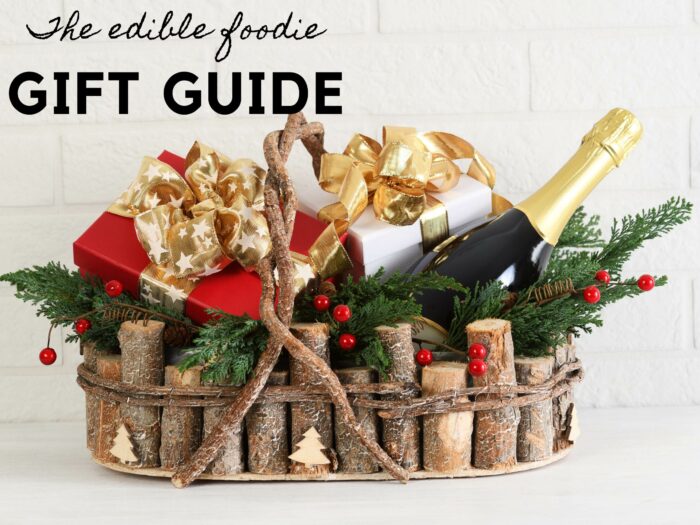 A few years ago, my brother-in-law had "interesting edibles" on his Christmas list. His words, not mine. And while yes, THOSE edibles are legal in Illinois, and we did get him some as a joke, the thing he was looking for was tasty food items that he may not have tried yet. And so here I am with a gift guide for just such a wish list. These are some of my favorite sauces, spices, seasonings, snacks, and other yummies perfect for the food lovers in your life.
The great thing about these gifts is that you can put together some really unique and interesting gift baskets (I have a few ideas put together on my Amazon storefront for you to peruse if you so desire.)
While I did receive some of these items as gifts from brands, all opinions are always my own and I wouldn't share anything I didn't think was worth your while. I'm also always going to encourage you to shop local, small, and even thrift when you can, but like most of us, I also contribute heavily to the Amazon machine, and you can find some of these smaller brands there too!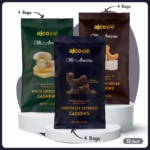 I'm obsessed with nuts. It's my go-to snack and at any given time there are at least 10 different types of nuts and nut mixes in our home. I love the tasty flavors of these sweet cashews, especially the white chocolate. They're really fab on a dessert cheese board too (nuts and dried fruit are 100% my cheese board secret ingredient to making it look amazing).
Find Mi Amore Cashews on Amazon here
I usually get their advent calendar at World Market, which is full of these amazingly delicious and unique preserves mixes with fun flavors in tiny jars. And really, it's the combo of flavors and the cute tiny jars that do it for me. I'm obsessed.
Find Bonne Maman on Amazon here
It seems like every year, my mom asks for coffee for her birthday and Christmas, and this decadent coffee blend is just what she's always looking for. I love that you can order it ground or whole bean, depending on your preferences!
Find Cozy Bear Coffee on Amazon here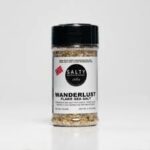 I can talk about this brand of flake sea salt forever. It's ah-mazing. They're local-ish to me (I found my salty lady at a farmer's market and have been obsessed with these products ever since). I've mentioned it in other gift guides, but it needed to be included here because it is literally the perfect gift for anyone who loves salt. I haven't had a bad blend yet, but my personal favorites are the Double Onion Roasted Garlic, Wanderlust, and Purple Haze.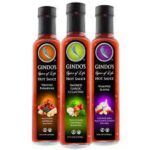 I've talked about Gindo's before too, but again, I can't have an edible foodie gift guide and not include our favorite hot sauce brand. This is another local to me product, and Brian and I both love the amazing flavors. Brian's go-to is the honey habanero and mine is trying a selection of their limited run flavors every chance I get.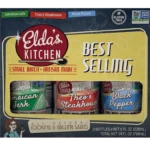 You guys. These sauces are so fun. I love the vintage packaging, which feels so very Mrs. Maisel and the interesting flavors add so much to whatever you're cooking. You can use these as grilling/baking/marinade sauces or in recipes to add a unique flair! You can get super cute gift sets or individual bottles. Use them to spice up classic recipes like deviled eggs or make something new entirely. It's all about getting creative! 
Find Elda's Kitchen on Amazon here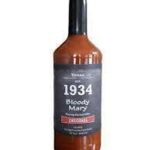 I love the production that is a good bloody Mary. Tomato mix, olive juice, pickle juice, lemon, lime, hot sauce, celery salt, the garden or brunch atop the glass, a seasoned, salted rim. So much fun to create and even more fun to drink, but a good base can make all the difference in the world, and this Texas-based brand is bold and delicious. It comes in a two-pack, and if you want to make an extra special gift, you can make a super amazing Bloody Mary gift basket with some artisan olives, specialty pickles, Worcestershire sauce, Gindo's Hot Sauce, Wanderlust Celery Salt, and more. The possibilities are endless!
Find 1934 on Amazon here — they're currently sold out of Bloody Mary mix, but they have BBQ sauces too!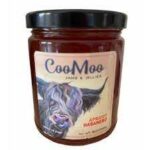 Remember a million years ago when I went on a press tour of Petaluma? Well, when I saw that these jams were from Petaluma, I HAD to try them. And they're amazing like everything that comes from Petaluma. And the Highland Coo cow art on the packaging? I love everything about this company. The apricot habanero jam is SO good (especially with a little cream cheese on a really good baguette. *drool*).

Rainier has a variety of excellent seasoning mixes, and the Omega is a great all-purpose BBQ rub that's amazing on grilled meats and in so many recipes. I've used it in meatloaf and sloppy Joe sandwiches and it's the perfect flavor mix.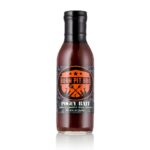 I've always considered myself something of a BBQ sauce connoisseur, and I really enjoyed the Burn Pit flavors. If you like a little heat with your barbecue, look no further than Burn Pit. I was a big fan of the Pogey Bait in a crock pot full of meatballs, and the Fire for Effect is a fantastic rub for baby back ribs.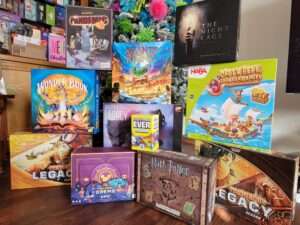 We are living in a time of mass consumption. Maybe even over consumption. We all know I'm not immune to it. I've spent years creating gift guides full of things I love, have, and/or want. So much of our gifting often revolves around tech and solo activities, and so I wanted to shine focus on some gifts that help gather people and share experience rather than divide us.
Read More »