Words cannot express my gratitude for one of the booziest vacations I've ever had. And I've been to New Orleans. Twice.
We began our trip in San Francisco, made our way up to wine country and then down around the bay to San Jose for BlogHer14. (Do I know the way to San Jose? Yes. Yes, I do.)
Of course, I'm planning on going about the details of this 'cation in a disorderly fashion. I've already told you about traveling from Chicago to California, our delayed flight from San Jose to LA, BlogHer14 and shared some beautiful and fun pictures of our Petaluma day trips. But I think the beauty of Petaluma is worth so much more than the thousand+ words from those pictures.
The lovely blogger, Kristi Trimmer, and Petaluma winemaker, Cecilia Enriquez, collaborated to create this stunning tour of Petaluma and the surrounding wineries in the Petaluma Gap. Brian played the part of the token guy and you can see what he really enjoyed by following his Twitter feed.
We started the day at Roast and Vine, the coffee shop next to Hotel Petaluma, where many of the bloggers had stayed or were planning to stay. We had our own accommodations already lined up (and don't fret, you'll hear all about those too soon enough) so we drove in that morning from our own little corner of wine country. The lovely Trisha Lyn made adorable wine charms for us to mark our beverages (which of course, I managed to lose mine in the first 5 minutes of the trip.)
Jason from Terrific Tours picked us up in a large van and played the part of our 'scape goat, driver, tour guide and overall awesome partner in winery crime (but not really crime. Because this trip was awesome). His knowledge and tidbits of information throughout the trip made it even more educational and interesting. He had a lot to say and he was great company to have on such a fantastic tour. I loved that the website has a "snobbish attitudes not included" comment on their website. And it was true.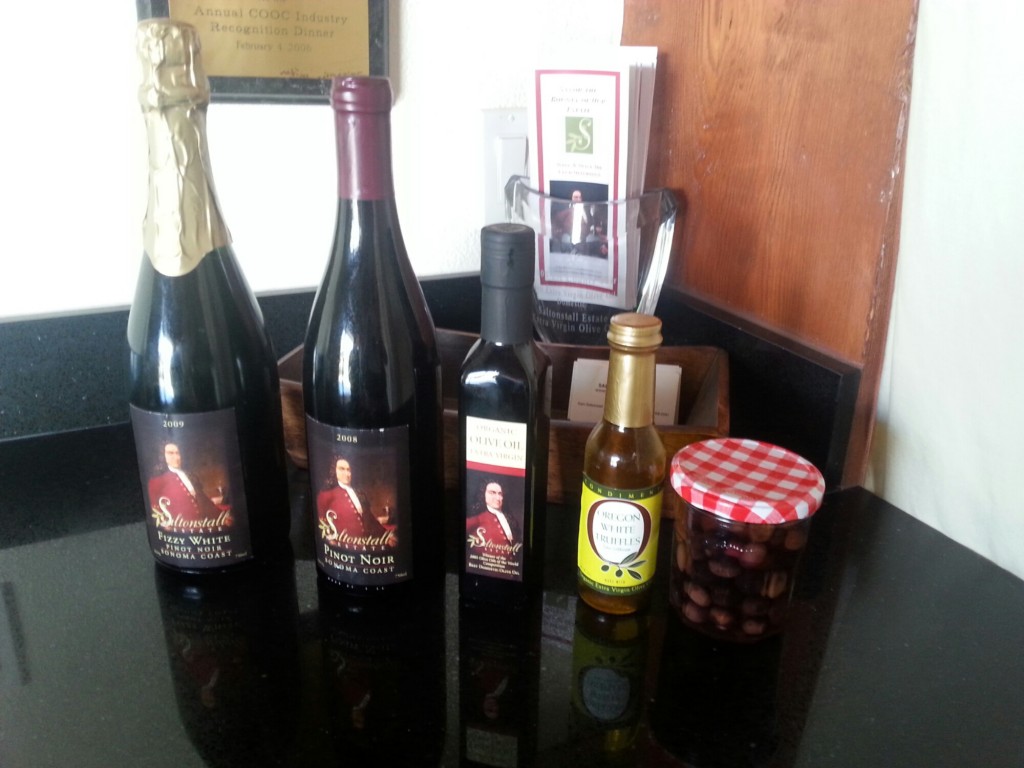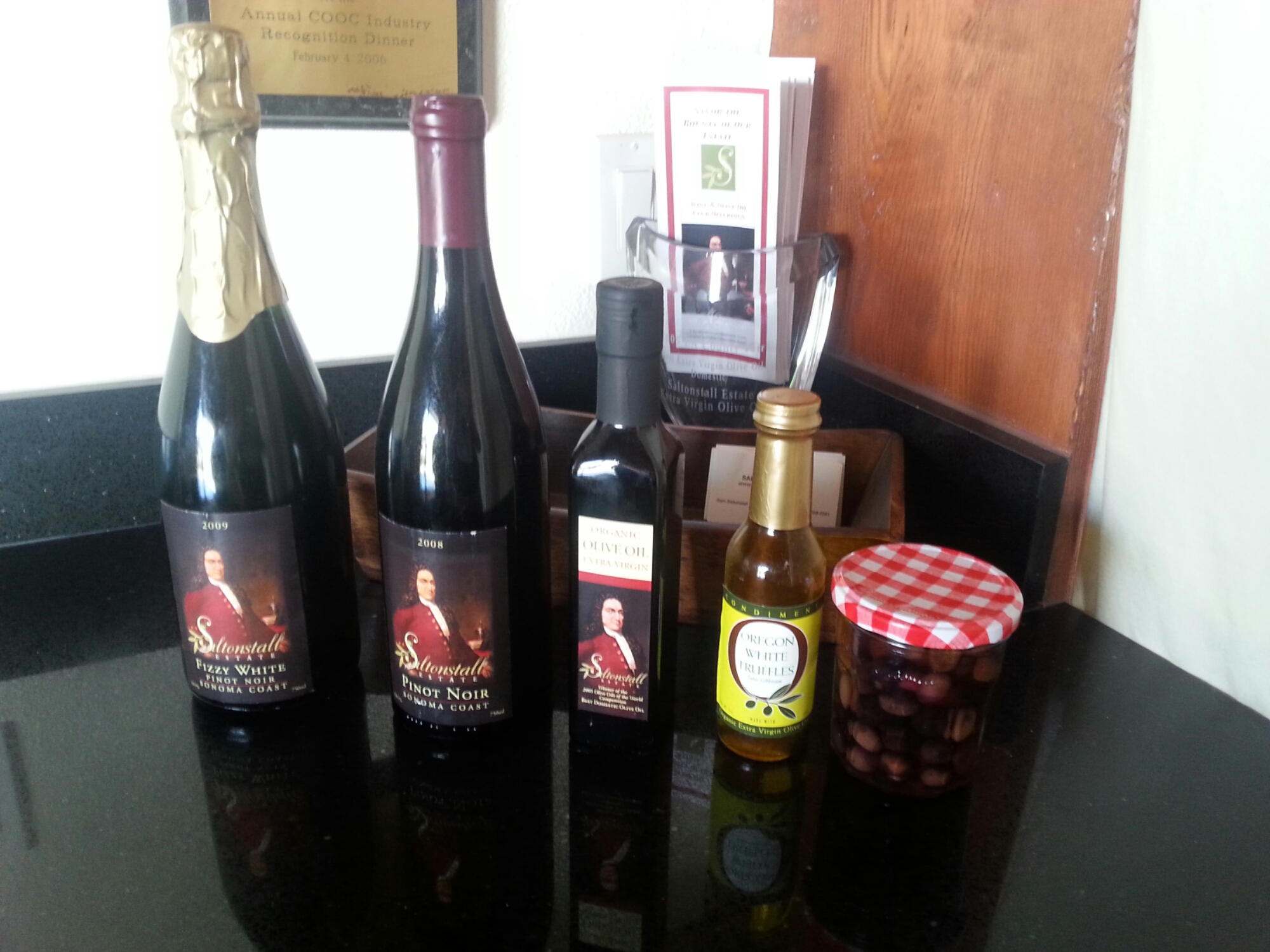 Our first stop was Saltonstall Estate where we sampled a few different wines, olive oils and olives. I couldn't leave without olives because they were, quite simply, the best olives I have ever had.  Seriously. This certified organic olive orchard produced some incredible olives and olive oils. The wine was equally as delicious.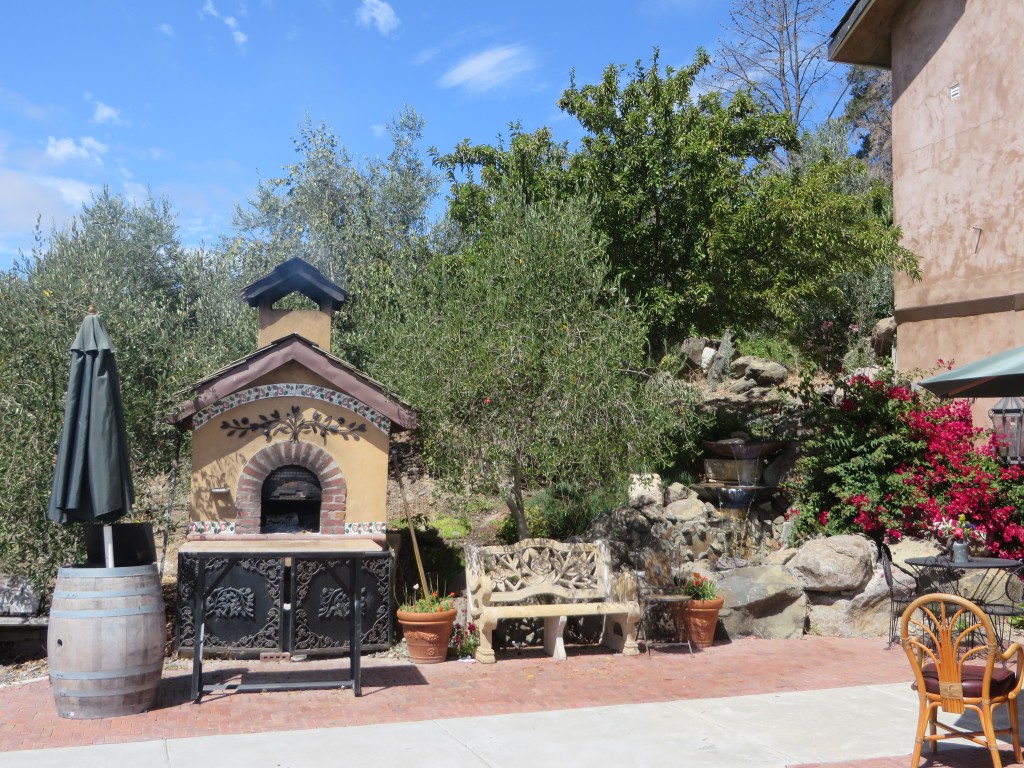 Our next stop was Azari Vineyards, home to Azari and Corkscrew Wines. We toured the beautiful location with the winemaker, enjoyed wood-fire oven pizza, and several amazing wines. Brian and I bought a shiner (a bottle of wine without a label) of Luma Blanc to take home and consume and I can't wait to drink it with him!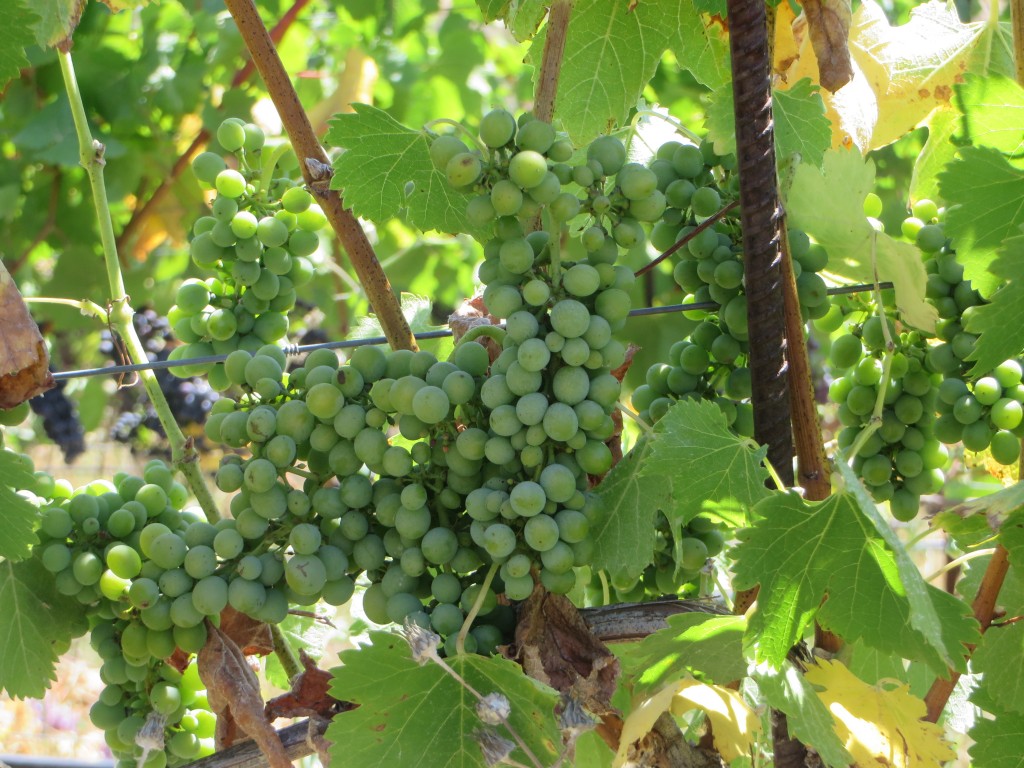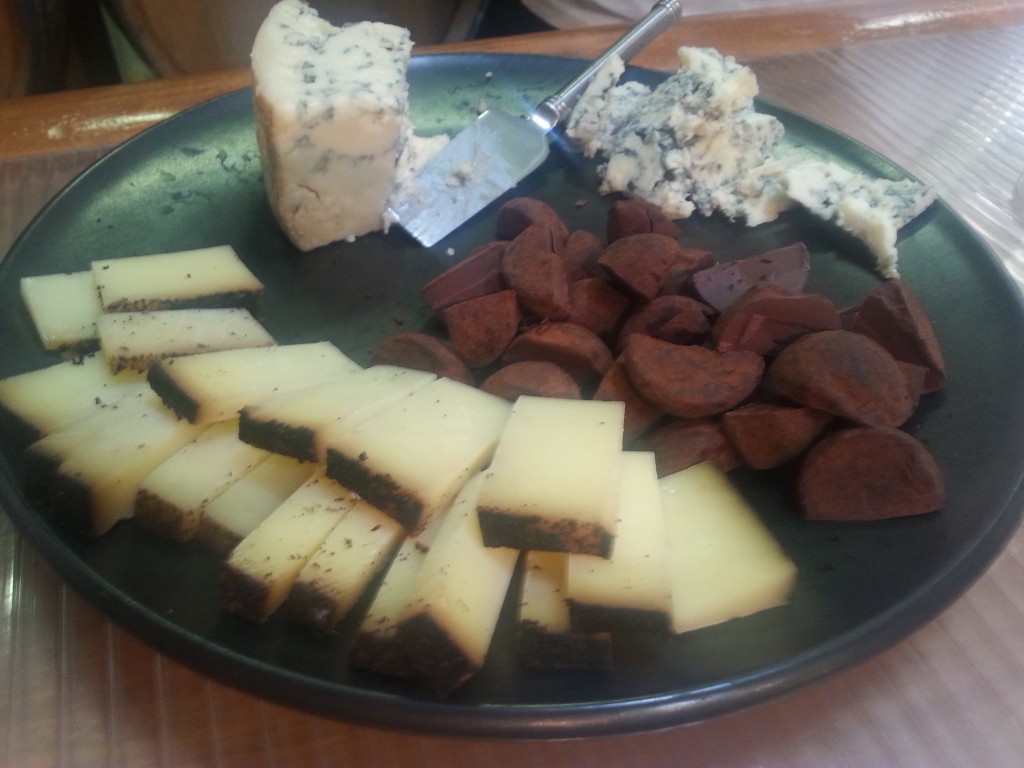 For our next stop, we made our way back into town to visit Sonoma Portworks, where we were delighted with cheese, chocolate truffles, port, and this amazing sonomic (which resembles a really high-quality balsamic vinegar but SO. MUCH. BETTER).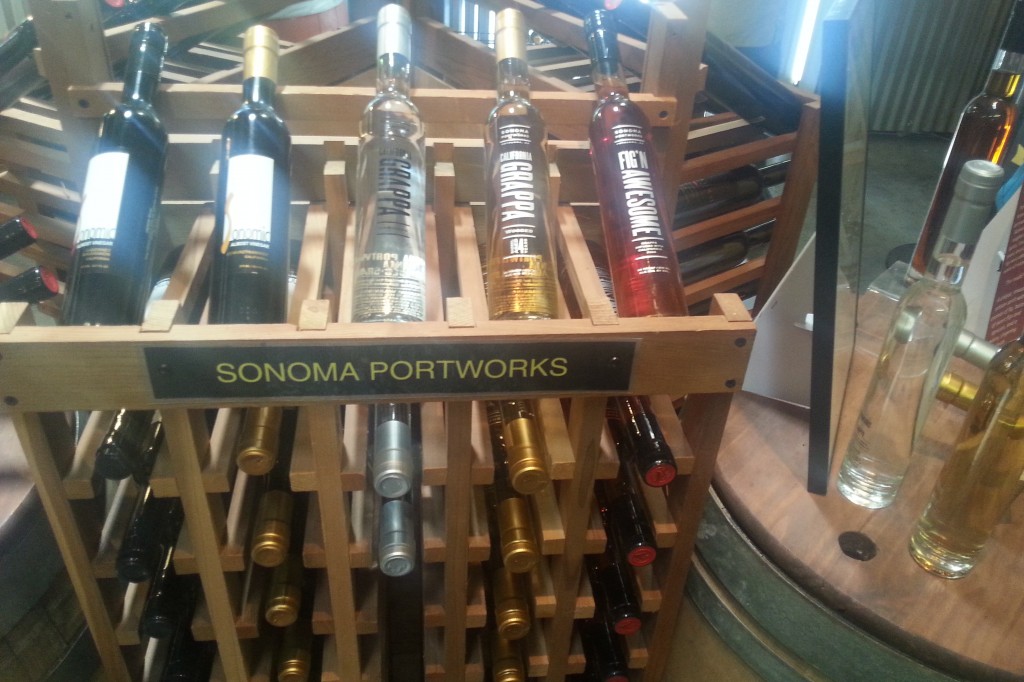 We then made our way to Cecilia's Enriquez Estates, where she welcomed us into her home, shared her wines and brought an amazing cheese monger to pair more cheese with the wine. I was pretty much in heaven.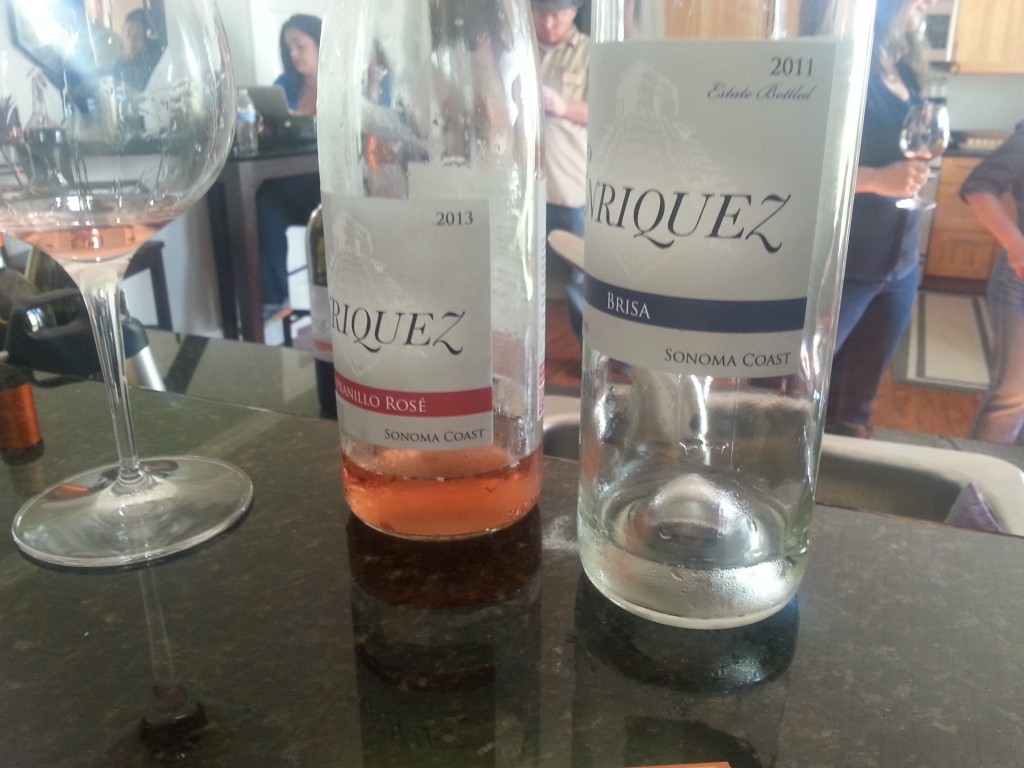 After tasting the various wines from Enriquez (and picking up a bottle of her tempernillo) and the delicious cheese from Achadinha Creamery (and picking up a large chunk of cheese), we relaxed in Cecilia's backyard and stared out at the vineyard and the hills.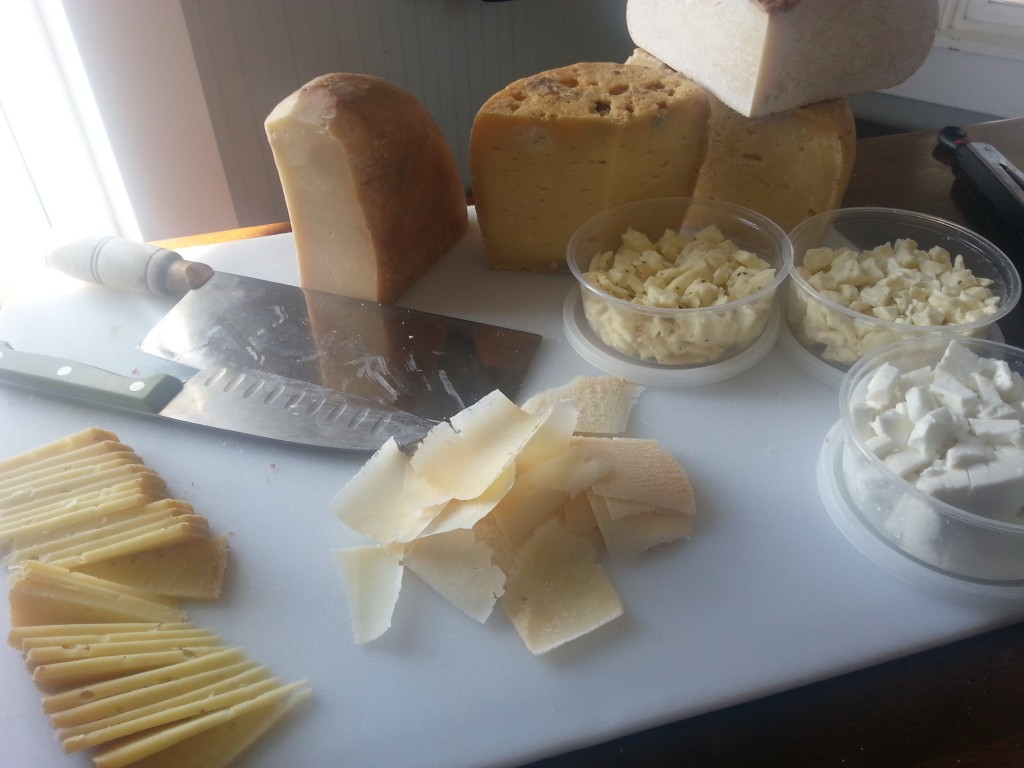 Our final stop on the Petaluma tour of the day was Seared for a paired dinner with the winemakers and sponsors. Representatives  from the Petaluma Gap spoke about Petaluma, and the part it plays in Sonoma county wine. Because of the fog and the wind, wines from Petaluma have a distinction all their own. I'll have an entire post about the delight and treat this dinner was, but for now, I'll leave you with a wine selfie.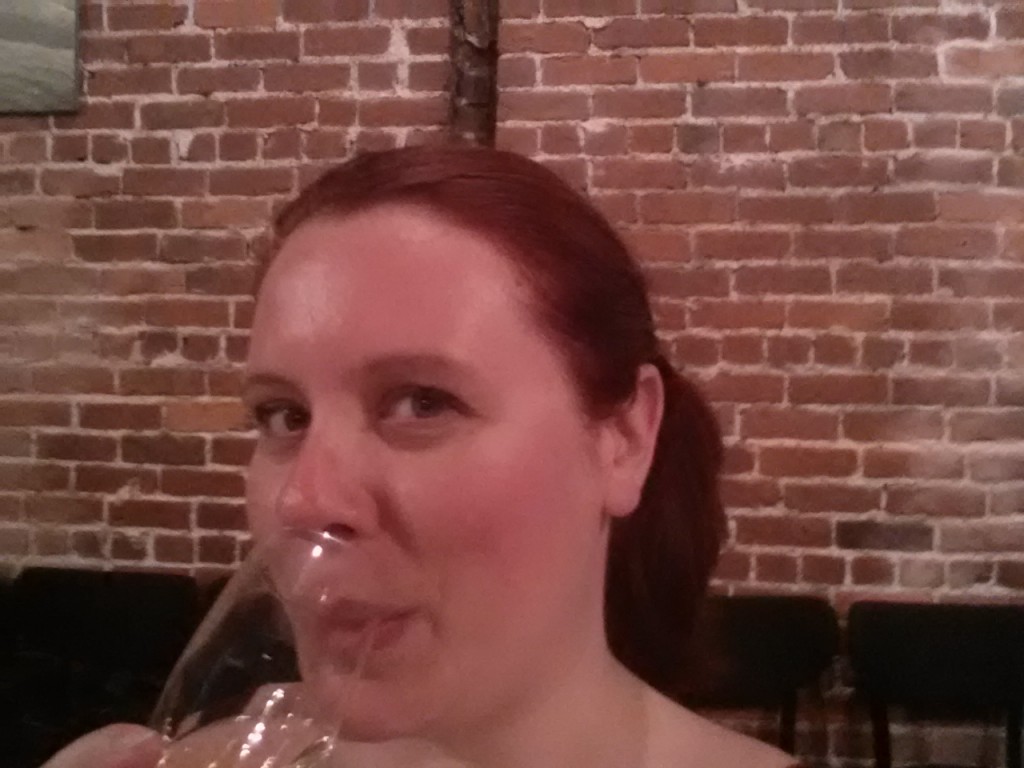 The next day we started our trip at Adobe Road Vineyards, where we had a few photo shoots with wine and fast cars, as Adobe Road also houses a great deal of racing cars, including a few Aston Martins.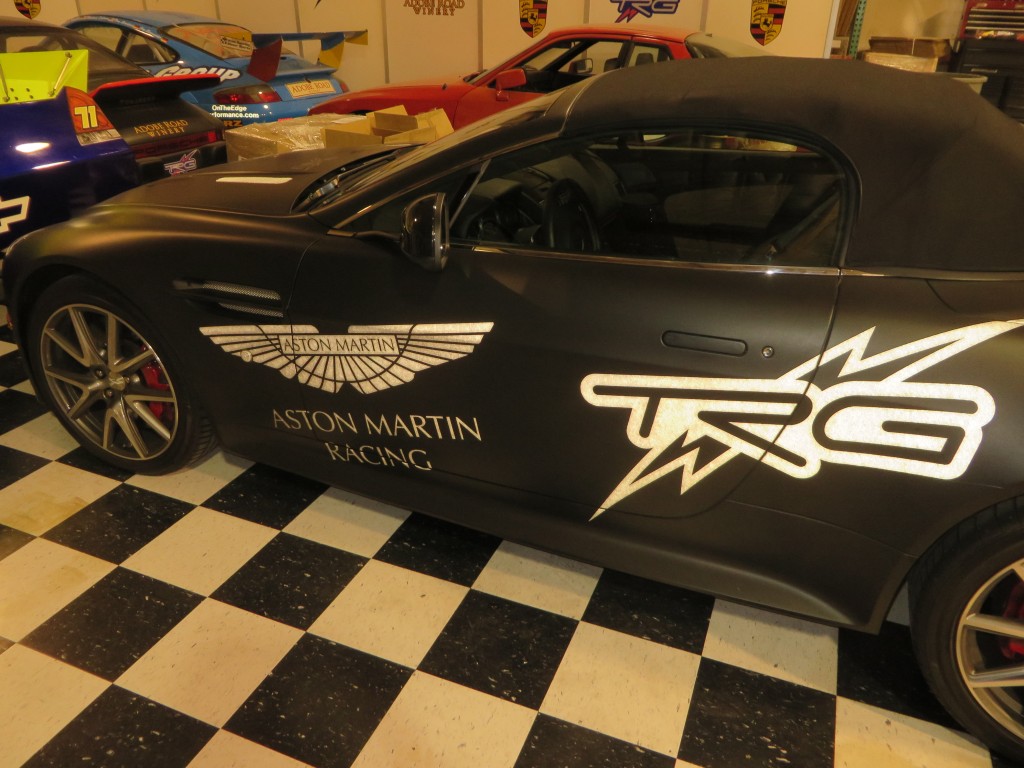 The last winery and vineyard that we visited was Keller Estates, which was a surprise addition to our tour after dining with owner, Anna, the previous evening. I was lucky enough to sit beside her at dinner, and she was absolutely wonderful. Her wines and stunning property were also fantastic. For my Chicago area friends, you can find Keller wines at Standard Market!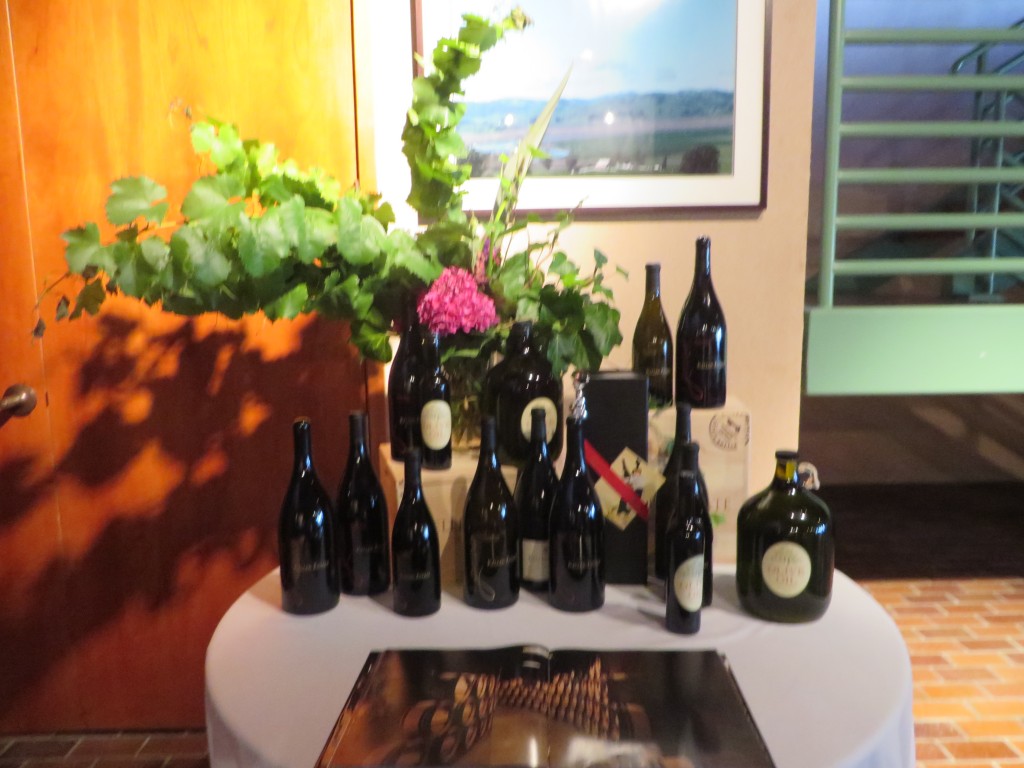 The beautiful tasting room at Keller Estates was impressive and comfortable. I could have stayed here for hours!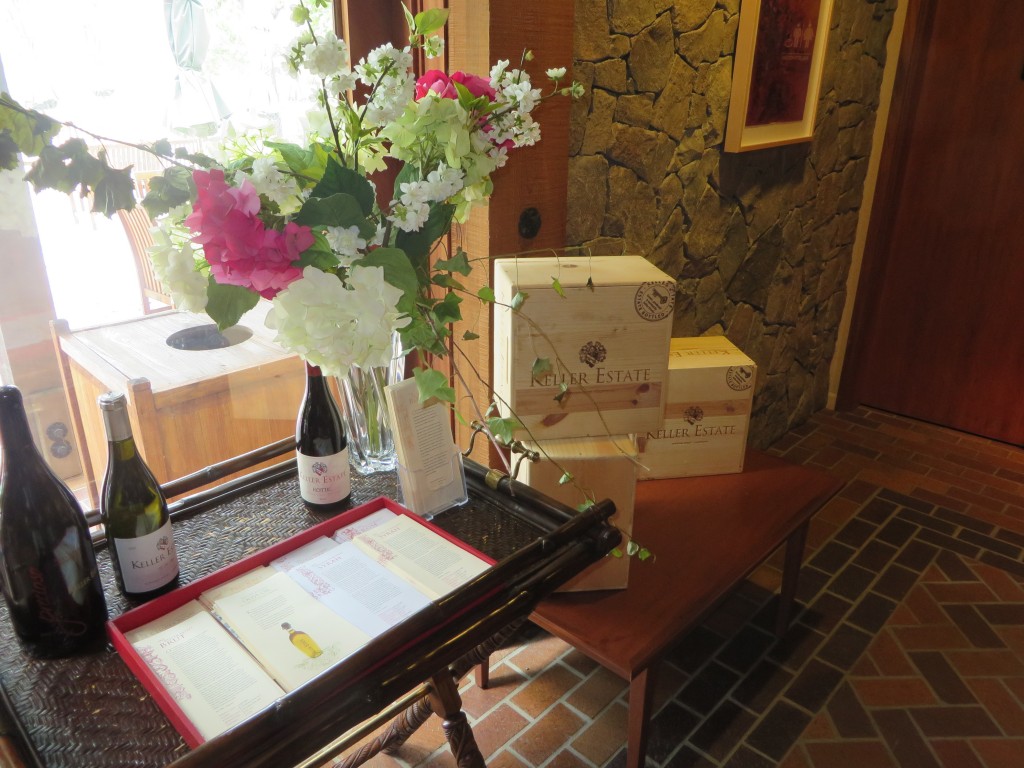 Alas, our tour had to come to an end, but I can't wait to visit again and check out the rest of the wines, spirits, beers, cheese and olive oils that Petaluma has to offer!
Have you been to wine country? What would be your favorite part of visiting this beautiful region in California? Are you more of a beer, wine or cheese person?
Full disclosure: The tour and wine tastings were complimentary to our little group, but I received no compensation to write this post. We also received a discount on our meal at Seared. All opinions are very much my own.