Y'all! It's National Cheese Lover's Day. As it's a holiday that is literally celebrating ME, I had to offer some advice for making a beautiful and delicious cheese tray for two — since Brian and I are heading off to Florida in less than 24 hours, we can't have a ton of extra cheese lying around. Or a party. And I know I've talked about cheese plates before, but this one has a video!
So I made my way over to Whole Foods — they had a SALE, dudes — to pick up some of their cute little cuts of cheese (small pieces and ends are perfect for making a small(ish) cheese platter.
I picked up a cave aged gruyere from Emmi Roth, a rattlesnake cheddar (smoky with habanero and other peppers and tequila), a creamy goat cheese called Capricho de Cabra Mitica, and a mild jarlsberg (mostly because it was like $2). I also had a sharp cheddar and an AMAZING Maytag Blue Cheese in the fridge that I added for color and a nice rounded out cheese plate.
Anyway, I made you a fancy pants cheese plate video on YouTube so take a look!
So, YouTube is doing this thing where small content creators aren't going to be able to make money off their piddly little videos anymore unless they have over 1,000 followers of their channel. Would you do me a solid and subscribe?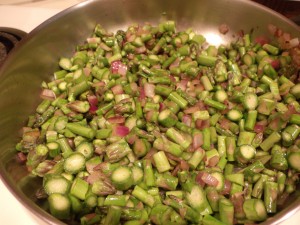 While I'm still in the process of getting my foodie section up and running, I figure that now is as good a time as any
Read More »