You guys. I made it back alive from Vegas, and if all goes according to plan, I'm in the Mouse House as the post is published. I thought I'd throw down a few highlights of my Viva Las Vegas jaunt.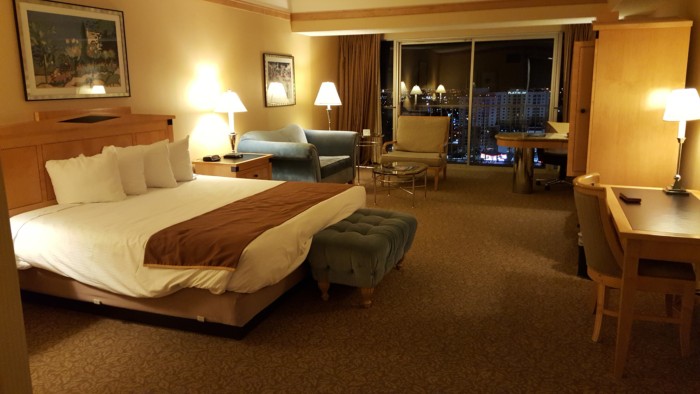 There were ghosts or someone was stalking my room. I walked into my hotel room at about 10pm, and the T.V. was on. Thoroughly creeped out, I scanned the room for signs of someone else's luggage. Then I called the front desk and asked if that was normal. Spoiler alert: It's not. She told me to "be careful" and I thought those were some pretty bold words for someone sitting in a proverbial tower. I opened every door, turned on every light,  pulled the curtains wide open and patted them down for good measure, and slept with one eye open. It was not unlike that one time I was alone and afraid in my house when we first bought it.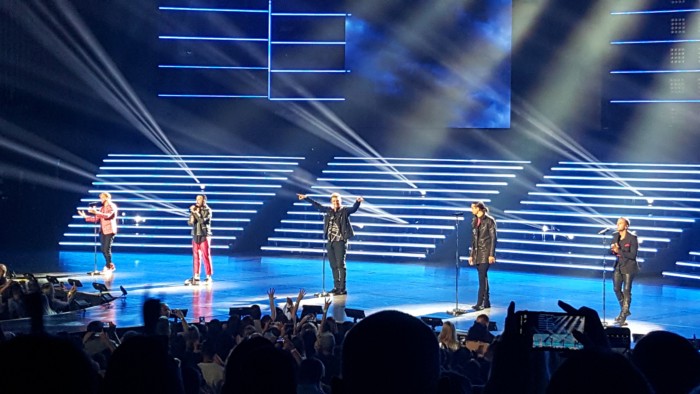 The Backstreet Boys are still awesome. Amber and I had one hell of a time. It was like being 14 and in college at the same time all over again. Although my love for Nick Carter died a quick and painless death, I realized that I am definitely a Brian kinda girl.
I read 3 books. This may not seem all that exciting to you, but when you've got a cocktail in a cool spot by the pool, you can  churn through a lot of books and call it research for your own book. Of course, you can also start reading a fourth book,  a series that was highly recommended to you, and not understand why in the world you couldn't get into it…and also why it was super confusing…until you realize you've started with the second book and you feel like an idiot.  You know…hypothetically.
I realized that I can make friends everywhere. Whether I want to or not. On Saturday evening,  I sat down in the coolest little pool nook,  right alongside the deep end.  I was hanging out, people watching, and taking selfies, as I'm typically wont to do, when a group of people sat down next to me. A man eho was about my age affectionately told an older woman to sit there beside me. So I scooted over when teo more people came up on my other side. I was almost disappointingly trapped, but they started talking to me, and we had a bizarre conversation about the Backstreet Boys,  Britney Spears, and Mariah Carey's ex-boyfriend.
My new friends weren't the only ones to invade my personal space that weekend,  though. Poolside again on Sunday, I was giving off my very serious KeepOut vibe as the sun slowly crept up the foot of my chaise lounge, when a leathery, red-tanned man in his 50s or 60s walked up to me.
"Hey sexy, can you do me a favor? Can you put some sunscreen on my back?"
Whatever was unfolding, I'm not one to take skin care lightly. I agreed, as he definitely looked like he needed it.
"I can put some on you too."
"No thanks, I'm good." I had alread doused myself in half a can of spray sunscreen.
"I don't want to get burned ya know?"
"Me neither. That's why I'm hiding from the sun."
I quickly patted some sunscreen on his back and sent him on his merry way. He returmed to the pool where a few of his friends were laighing and smiling. Whether I was a bet or not, I hope he got a good story out of it too.
Going places without my husband is weird. I forget sometimes what it's like to be single, but both of my aforementioned interactions included, "Where is your boyfriend/husband?" With the first group, I'm sure it was merely curiosity, as I'd preciously mentioned him in conversation (because I love the word, "husband"). The second was definitely fishing for information. Both times, though, "your husband doesn't mind you traveling without him?"
Mind? I'm pretty sure he appreciates that I don't drag him on every wild adventure I say yes to.
Speaking of wild adventures, follow me on the social medias to catch the next leg of my summer adventure.