Ya know, I'm not normally one for exclamation marks, but I'm about to embark on three weekend adventures in a row. Tomorrow after work, I'm heading on a flight to Las Vegas to hang out with one of my besties and see the Backstreet Boys — who, apparently, I see every ten years-ish. I saw them in 1997 and 2008 (yeah, I know a little more than 10 years. Whatever. Close enough). And now, I'm going to see them in 2017 in Las Vegas. I wonder where I'll catch them in 2027…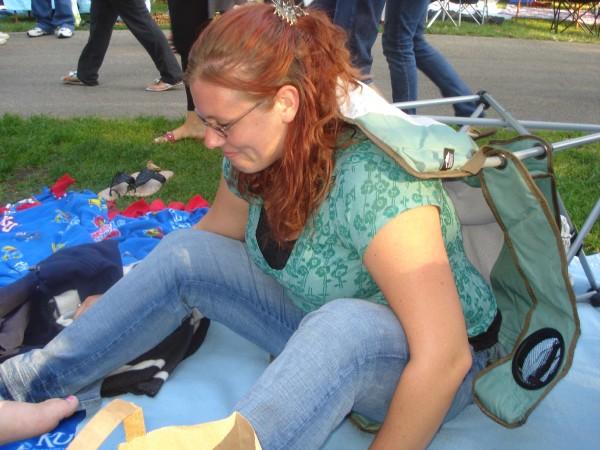 Of course, I'm not entirely sure that I'm going to make it out of Las Vegas alive. Just last weekend, one of my other besties sent me a text sharing a link to an article about Legionnaires disease in Vegas. My mom had suggested I stay at the Rio, but I'm thrilled she helped me find a sweet deal on a room at Bally's instead. Either way, I've decided that I'm just not going to shower while I'm there. You know…Just in case.
And that's only the beginning of all the ways I could die in Las Vegas.
After a few cocktails, I have a tendency to wander off. On my own. And in a city like Vegas, I'm likely to get eaten by wolves. Or something. Maybe I'll walk the plank on that pirate ship in Treasure Island…or get too excited near the Bellagio and fall in. The possibilities are endless. And terrifying. At my bachelorette party, I started talking to strangers with the promises of free shots. I'm not entirely sure that won't happen in Vegas. Except, I won't have a brood of lady friends protecting my ass. It's me and my girlfriend against the world. And this is how we roll:
The only other time was in Sin City was approximately a million and a half years ago when I was 17 with a bad haircut and couldn't do anything fun. I was with my best friend and we wandered the hotels, shopped, and gossiped about life. But as an adult? I don't know if my brain was designed for Vegas. There are so many bright and shiny things and lights and sparkles and OMG you guys I'm going to get so distracted, I'll probably miss my flight home.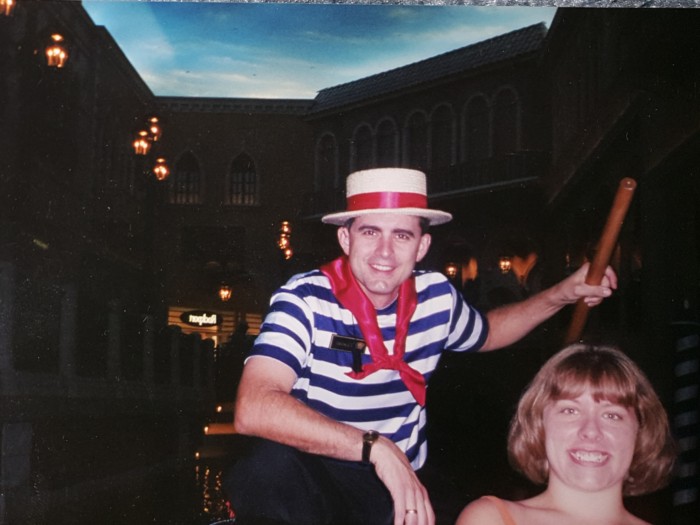 And I can't miss my flight.
Because I'm coming home for approximately 46 hours to smooch my husband, throw dirty clothes down the laundry chute, and refill my suitcase for Orlando.
From there, I'm going to gently dabble in a little solo Disney adventure. I say gently because this shameless hussy sharing a room with me promised to meet me for an after-5 dinner date inside the Magic Kingdom. The next day may include a little waterparking before heading into BlogHer17, my fourth BlogHer conference. Much hugging will ensue, and at that point, there will be plenty of friends with me to make sure I don't get lost in the House of Mouse.
I'll return for about 5 days, this time, with one final adventure on the horizon for Fourth of July weekend. 5 days in the cheese motherland of Wisconsin with the one I left behind two weekends in a row. But honestly, guys, don't feel bad for Brian, abandoned though he might be. He eats this shit up. You mean days upon days in a row in which he doesn't have to do ANYTHING but go to work? No peopling? No socializing? No incessant babbling? No Disney music? The man is going to be in heaven.
Me too, Brian. Me too.
What adventures are you heading for this summer? Anything sweet on the horizon?
Want to follow my adventures? Make sure you're following me on all the social media nonsense.