Heeeeey there, Blog Friends!
I went and got married on you last month, and obviously I'm a brand new lady with a whole new personality.
I'm lying about that last part. I'm the same me. Just way less stressed than I was during that whole wedding planning bullshit.
Our wedding was magical, and I can't wait to tell you all about it, but first…let's talk about how much more awesome the word husband is than boyfriend.
I've been using it a lot on the twitter, and it's pretty fucking magical.
Got married yesterday. Obvi, spending today mourning the loss of tweets about my BF. BUT now I can rewrite them and replace BF with husband.

— Quirky Chrissy (@quirky_chrissy) September 18, 2016

It feels like using the word, "husband" has more clout than the word boyfriend. Like when we were in a bar in Belgium. Brian was getting drinks at the downstairs bar, and this guy starting hitting on me from across the room. I must have looked super sexy hunting pokemon on my phone or something. When he popped up creepily behind me in the middle of a selfie and asked if I wanted a drink, I told him my husband was getting me one. After an awkward 27 seconds, he walked away. And when Brian returned, I gave him a big ole smooch.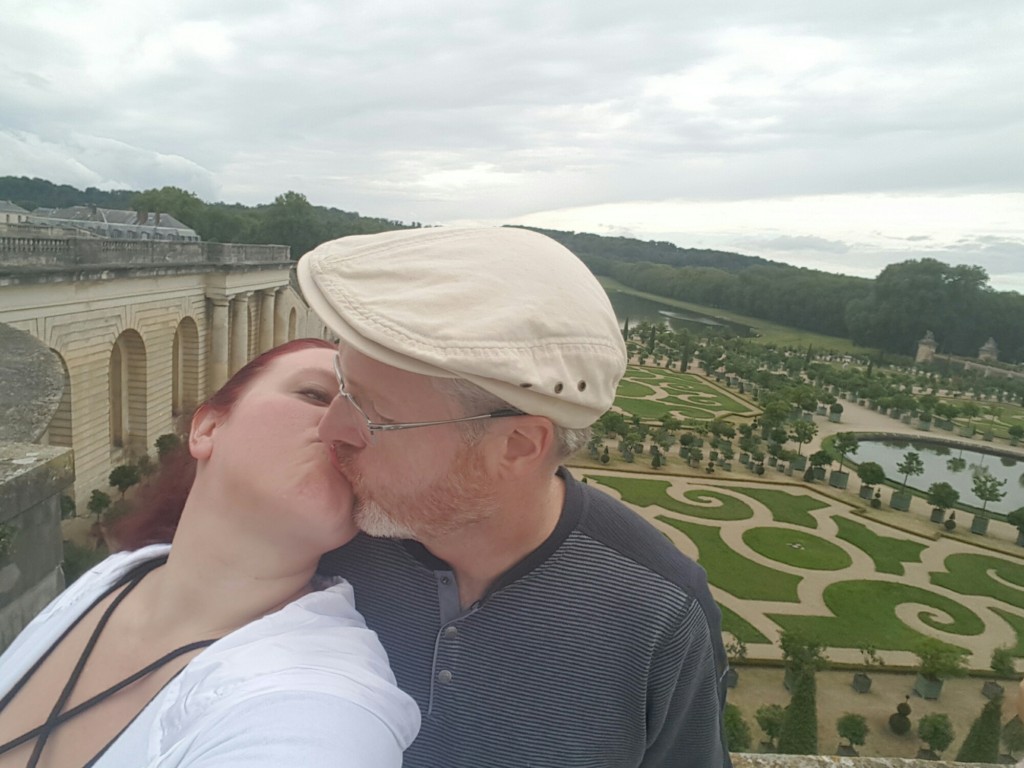 Or when we were in Disneyland Paris, and I went down to breakfast solo and asked to bring a take away box to my husband who slept through breakfast.
Because it's important to ensure that your spouse is fed and happy. As my husband, it's Brian's job to make sure I'm properly fed at all times. I was just trying to return the sentiment.
Me to my husband: You can't leave travel snacks to chance. Hell hath no fury like a hungry wife.

— Quirky Chrissy (@quirky_chrissy) September 22, 2016
Apparently, we spent a lot of time and energy on food during our honeymoon.
*every day on our honeymoon*
Husband: what are your goals today?
Me: to eat ____ and drink _____.
H: anyth-
M: everything else is optional.

— Quirky Chrissy (@quirky_chrissy) October 1, 2016
So far things are off to a good start. Three weeks of marriage, and I think I'll keep my new husband.
I think he'll make an excellent starter husband. But if the economy falls, I may have to keep him forever after all.

— Quirky Chrissy (@quirky_chrissy) October 5, 2016
I'm pretty confident I'm doing the wife thing right. I'm really good at being sexy.
Sometimes, when I'm feeling super sexy, I tell my husband I'm going to slip into something more comfortable. And then put on my sloth jams.

— Quirky Chrissy (@quirky_chrissy) October 7, 2016
Obviously, Brian is incredibly lucky to have me. Hopefully, he likes the word wife as much as I like the word husband.