It's been a while since I've done a movie ramble around here, and I MISS going to the theater. So you get this home theater movie "review" until I head back to the theaters (SOON — Black Widow I'm coming for you)! 
Listen, I'm not one to judge lengthy storytelling. You're talking to the girl who spent hundreds, if not thousands of words talking about her epic and embarrassing first period. And let's be honest here, longer movies CAN tell better stories. An interconnected series of 20+ movies can tell the most incredible stories.
As a die-hard MCU (Marvel Cinematic Universe, for the uninitiated) fan, I don't always catch the DCEU (DC Extended Universe) flicks on arrival. Sometimes I miss them entirely. Sometimes, I'm not even sure if they're officially connected. So when Justice League hit the scene in 2017, it swept right past my radar. 
So I had the rare opportunity to be among superhero movie lovers who had not seen the less-than-beloved Whedon version of Justice League when Brian and I sat down and watched the Snyder Cut on HBO last week. 
I even dressed for the occasion! (When I took my Dad to see the live action Aladdin movie, I think I was Disneybounding as the Genie, and he looked at me and said, "Christine, you have an outfit for everything don't you?" Yeah Dad, I sure do.)
My friends at TV Store Online sent me this Superman hoodie to celebrate the new release of Justice League and I was so stoked to play comfy dress-up with it (I even made a silly TikTok reminding people that I am still a Marvel girl always), as post surgery has been all about the comfort. As usual, TVSO was there for me with the exact right thing I needed when I needed it. We had a cozy movie night in and this hoodie brought extra joy  — and warmth because it is still brrrr in Chicago at night. 
When we got home from taking doggo for a walko, we opened a bag of cheesy popcorn and settled in for a lengthy flick. Considering we easily binge watch that many TV shows in a single night, the movie never felt daunting. So why then is it a big deal to have a 4-hour movie that tries to build character development and relationships?
Overall, I liked it Justice League. I've always loved Batman and have very much enjoyed Ben Affleck's Old Man Bat performance. You know I love me some Wonder Woman, and I think Gal Gadot is royalty. I would have liked to see more Aquaman action and certainly look forward to exploring the relationship between the Atlantians and Amazons (is that a DC thing? It should be). 
I thought the storytelling was fab, the characters were fun, and some of the emotional depth (particularly Ray Fisher's Cyborg and Amy Adams' Lois Lane) was really beautiful. I only know what Brian told me about the original, but every scene I loved, Brian responded "think so" when I asked, "Was this one cut?"
I may never watch the Whedon version of Justice League because I like the way this one played out and I can't imagine cutting it by more than half and then re-editing it. Not to mention the behind the scenes drama with Whedon that just keeps expanding. It sounds like hell. 
While the DCEU will likely never reach the MCU level of the playing field (primarily due to trying to play catch up and rush the big collab movie instead of slowly building their universe hero by hero the way Marvel did), there is hope for Justice here, and I hope they continue to keep pushing forward. And hey, maybe I'm wrong and they will surge ahead in the comic race. I've been wrong before*.
Let's normalize the longer movie. Let's normalize long-term storytelling. There is so much room for strong character building and emotional performances when we as the audiences truly know and understand and empathize with the characters. A comic book movie doesn't need quippy one-liners and bright colors (I know it's weird coming from me) to bring it to life. The key is in good storytelling, and I think that Snyder did a really wonderful job with what he had to work with from the start. 
Have you seen Justice League? Both versions or just one of them? Let me know your thoughts. I'm dying to talk about this with people. 
*once. I've been wrong once. And only once. And it's that one time that I said I was wrong. And that's it. 
This blog is supported by you, the readers. I sometimes earn a small commission when you click affiliate links and/or make purchases from blog posts
Read More »
On Monday night, we went on a quest. Tom, Laura, Brian and I adventured to our favor AMC in Chicago to catch an early screening
Read More »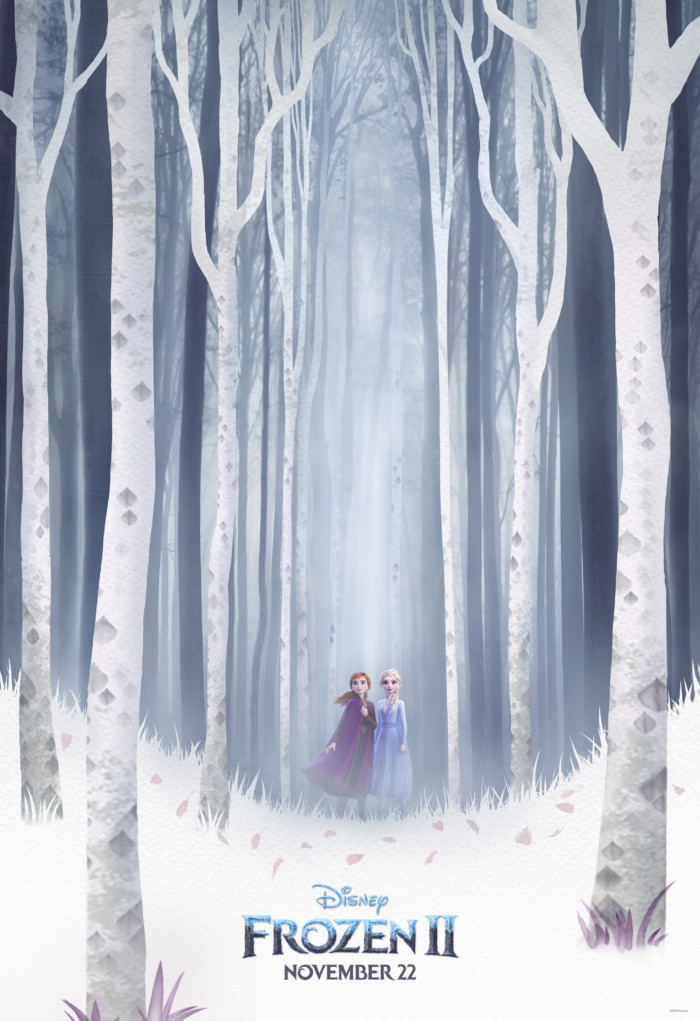 I tried my best to go into this movie with minimal expectations because that often gives me room to enjoy something without trying to live
Read More »