On Monday night, we went on a quest. Tom, Laura, Brian and I adventured to our favor AMC in Chicago to catch an early screening of Onward. Tom and I were already stoked, having watched an extended preview on our last Walt Disney World adventure last month.
The movie, a LOTR-meets-Weekend-at-Bernies-meets-Goonies comedy adventure tale, was an absolute delight.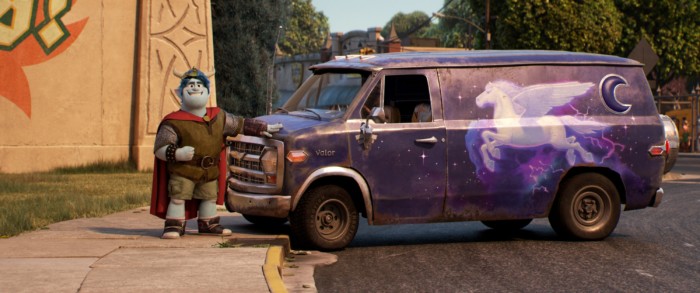 The premise is that two elven brothers, once they are both 16, can bring their dad back for one day through magic. Dad comes back, but just his legs, so they must journey onward on a quest to finish the spell before the 24 hour magic ends.
Elven warrior workouts, sellout manticores, feral unicorns, pet dragons, and gelatinous cubes make for a charming adventure story with comedy rooted in DnD lore. The critics will tell you it's lacking something, but ten bucks says those critics wouldn't know a D20 if it hit them in the face.
It hit me in all the right feels, and left me in love with a family of characters that will hopefully continue to make magic together.
Laurel Lightfoot is a delight. She's warm and kind and fierce AF. One of the best Mom characters we've seen in a Disney or Pixar film. Plus I love that she's got squishy bits, just like me.
Chris Pratt and Tom Holland are a perfect match of awkward teen and fearless young adult. They made me laugh, and they made me cry. Their relationship was the best part of this movie. And their third adventurer was silly and made the quest more difficult, but Dad is definitely going to make the tiny humans swoon for Onward.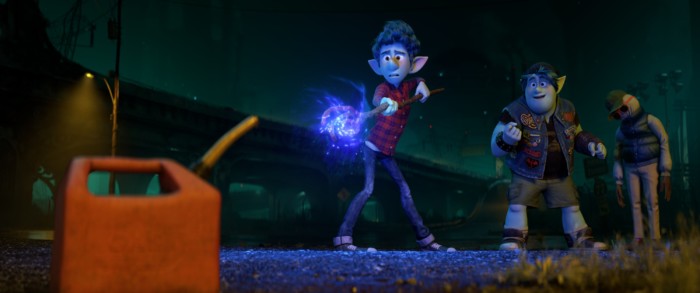 I won't tell you whether they succeed or to what measure, but I will tell you that Onward was a win in my book. (Though it still doesn't beat Coco for first in my heart for Pixar movies). I love that this one is a champion of nerd culture and I really hope we see more of this in the future.
Are you as excited for Onward as I was/am? Have you seen it yet? Let me know your thoughts in the comments!
When teenage elf brothers Ian and Barley Lightfoot (voices of Tom Holland and Chris Pratt) get an unexpected opportunity to spend one more day with their late dad, they embark on an extraordinary quest aboard Barley's epic van Guinevere. Like any good quest, their journey is filled with magic spells, cryptic maps, impossible obstacles and unimaginable discoveries. But when the boys' fearless mom Laurel (voice of Julia Louis-Dreyfus) realizes her sons are missing, she teams up with a part-lion, part-bat, part-scorpion, former warrior – aka The Manticore (voice of Octavia Spencer) – and heads off to find them. Perilous curses aside, this one magical day could mean more than any of them ever dreamed. Directed by Dan Scanlon and produced by Kori Rae, Disney and Pixar's "Onward" opens in U.S. theaters on March 6, 2020.