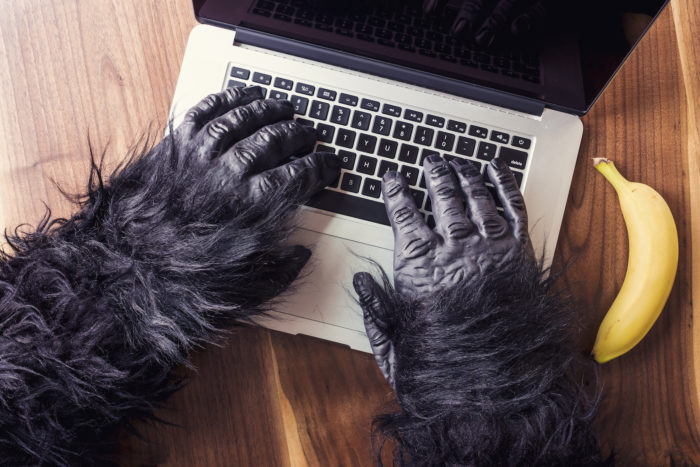 My dad has Covid. This in and of itself sucks. He's vaccinated and has done all the right things. But he still managed to get Covid. The doctors did not immediately suspect Covid, and so weeks (and several doctor appointments) went by without so much as a test to check it. The Delta variant is sneaky, and many of us (the ones who cared in the first place, anyways) have let our guards down. It took an urgent care visit, ambulance ride, and hospital stay for the Covid diagnosis (paired with pneumonia) to rear its ugly head.
While none of the rest of our vaccinated family has been symptomatic, we all felt it was the right and responsible call to get ourselves tested, and here's where my adventure begins.
I knew from my Tuesday physical therapy appointment (in which my PT had to handwrite her notes and pull from memory the exercises and therapies I was supposed to do) that all systems were down across my entire medical organization. It's the largest medical provider in the state of Illinois, spanning several suburban counties outside of Chicago. And I'm pretty sure they've been hacked and are being held ransom by some douchebag (or collection of douchebags) with a knack for out-teching the tech protectors. Because it is now Friday, and the systems are STILL down. They haven't done more than apologize for the inconvenience and blah blah blah.
So on Wednesday, when we found out Papa Bear had Covid, Brian, Mom, and I tried to call our doctors to get test orders…to no avail. All systems, including the phone and scheduling systems, were down. Mom asked me if she should just go over to the testing site and yell at them until they give her a test. Having attempted it last December (yes, I did yell at medical practitioners in the midst of a pandemic and I already feel guilty as hell about it so you can withhold your judgment please and thank you), I was able to gently inform her that that particular tactic would not work, and it would expend significantly more energy than necessary without yielding any results.
So she did the only thing she could think to do. She drove over to her doctor's office to get some answers. She talked to the nurses at check-in, patiently (I think) reminding them that we were in this situation for their failure to provide a single covid test a few weeks earlier, and she wasn't leaving without orders for a test. They sent her back to her car and said they'd call when they were ready. A few minutes later, she had a paper order for a covid test, went upstairs to the lab, and got it done.
That was when she called me. "Great!" I said, "I'm on my way over to do the same."
Brian and I climbed into the car, drove the 15 minutes or so to Mom's doctor's office (ours is a bit further, actually, and this office was familiar with the situation, and as they're all a part of the same organization, it's all kind of the same anyway). I went in, explained who we were, and the nurses at reception were like, "great, got it. We'll call you when we're ready for you."
So I went back to the car and waited with Brian. When they called us, they handed out paper orders and sent us upstairs to the lab. We waited again. When the lab called us back, they were like, "Oh hey, we're out of tests. You have to go to this other location. It's only like 10 minutes away."
Frustrated, we clambered back into the car, and drove to the other lab — where they proceeded to ask, "uh what doctor ordered this? Because we don't know, and we need to know."
I shrugged and made one of those sounds that sort of implies I don't know while also physically admitting total and utter ignorance.
"Did you see a doctor at Lombard?"
"No."
"So how did you get the order?"
*Repeat full story for the eleventy-billionth time*
"Okay, well, I have the manager of Lombard on the phone and they have no idea what's happening."
"Well, that clearly can't be true."
"Who did you talk to at the front desk?"
"All four people sitting there."
"Okay well…uh…be right back."
A few minutes later, someone else comes to stick cotton swabs up our noses.
"Did you get it figured out?"
"Yeah."
"Who was the doctor."
"[Insert the name of Mom and Dad's doctor, who I actually adore, and kind of should have suspected and named all along]."
"Oh. Duh. That makes sense."
Three days later, we still can't call or follow up, Mom still hasn't gotten her results back, my brother, niece, Brian, and I are all negative, and Dad is finally home from the hospital.
And I can't stop thinking about the "all systems down" portion of this story. The fact that we can't contact our doctors or make appointments or get prescription refills or anything without physically walking into the doctor's office like it's the dark ages or the 80s and 90s or something is baffling. Our doctors can't access our medical histories or charts. And it's all because of money-grubbing hackers. Ransomware is terrifying because it's not like negotiating with terrorists. These motherfuckers get their money. And move on to the next system they can get their grubby hands on. Earlier this month, it looks like a lot of the hospitals in the area fell into the same situation. I want to have faith in people and believe in the good and all that, but this whole concept is some fucking bullshit. And to mess with people's medical information and needs is just the worst.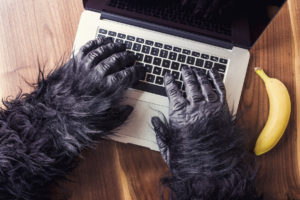 Photo courtesy of Gratisography My dad has Covid. This in and of itself sucks. He's vaccinated and has done all the right things. But he
Read More »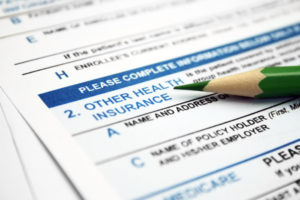 I've been having this massive, internal struggle. Because… I agree that a company has a right to refuse payment toward birth control. Hear me out
Read More »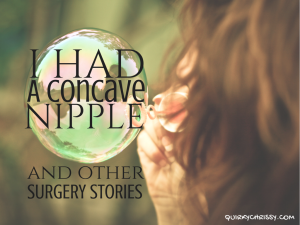 Warning: Contains a story about serious pain (and boobs). If you get squeamish when reading about pain (or boobs), this is not recommended. When you're
Read More »