That's pretty much my story. I woke up last week with an itchy itchy bug bite. No. Set of bug bites.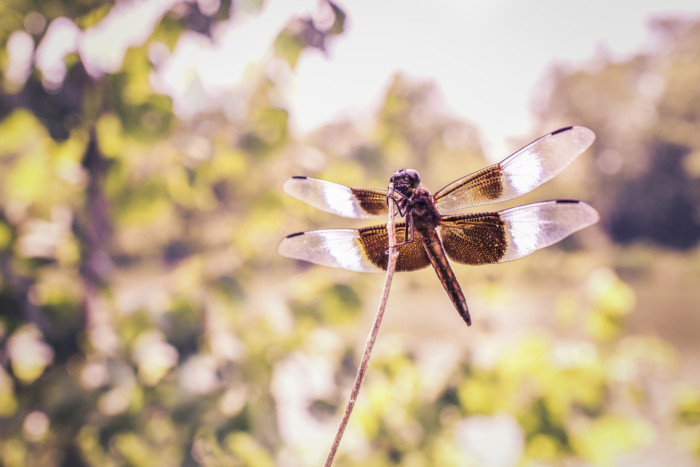 Except I don't really get bug bites. Ever. I mean, not mosquito bites anyways. Spiders regularly try to kill me. Death bugs hunt me in my sleep. One time, I got eaten alive by something in the sandbox that made me super sick and taught me never to go near the sandbox (also, that's where I see the leprechaun. He tells me to burn things).
So maybe I do get bug bites. But not mosquito bites like normal people. I'm lucky like that.
Anyways, hypochondriac that I am, I ask Brian if maybe I have scabies. He's all, "No, Chrissy. It's a fucking spider bite. Stop being crazy."
So then, I tell Brian, "A spider tried to kill me."
He shook his head and said, "I know."
I asked him what he was going to do about it, but he didn't want to go spider hunting. I don't know what I was expecting; he didn't even want to go Pokemon hunting with me.
And then Dr. Mom looks at it, and she's all, "That's shingles."
And then my aunt looks at it, and she's all, "It's definitely a staph infection."
I'm sure if my dad were there, he would have told me to put some Windex on it.
Mom looks at it the next day, "No, maybe it's not shingles. Maybe a spider did try to kill you."
When the itchy itchy bug bite hadn't gone away in 4 days, Brian started Googling shingles. And comparing pictures of shingles to my back. And then Dr. Google convinced him that I needed to go to the doctor. Which is usually when I go see her.
So yesterday I made my way into the doc's office, where I told her I come from a long line of hypochondriacs (I often tell her stupid shit like, "I'm dying" and "I'm a hypochondriac." Quite frankly, I'm not sure why she puts up with me).
She took one look at my backdomen and told me it was shingles, and proceeded to explain everything the internet already told Brian and me the night before. I nodded appreciatively and made her think she wasn't totally wasting her time on me, and then she told me that it's only contagious to people who haven't had chicken pox and somehow come in contact with the itty bitty rash under my bra line. So basically, I have to take giant pills, use the topical steroid from that one time I burned my ass and keep my shirt on. Done and done.