My mom has always been a cool girl. She's bright and vivacious and everyone adores her for her un and friendly nature.  
My dad was quieter (just as lovable once you know him, obvi, but quieter), happy to let Mom have the spotlight while he would throw the occasion (okay, fine, frequent) dad joke in for laughs. 
From Mom, I inherited the lucky horseshoe in my ass (I win a surprising number of giveaways), my keen fashion sense (even if mine is wildly different than hers), and really great hair.
From Dad, I inherited my sense of humor, my ability to hold my liquor, and my love of really nerdy things.
I mean, there's a lot more I get from both of them, but this is a blog post, not an autobiography. 
So Dad is the reason I celebrate Star Wars Day like a champ and knew that R2D2 and C3PO (or 3PPO, as I called him in my toddler days) were my favorite characters ever before I was old enough to read. He's also my musical theater buddy, a fellow Hallmark romance fan, and occasionally gets the memo to twin with me.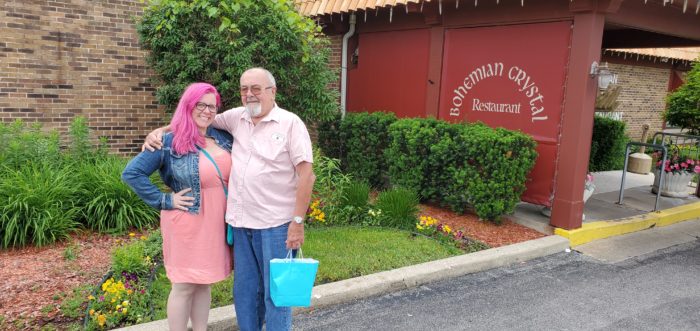 I have also introduced Dad to a fair share of nerdoms to thank him for my love of Star Wars and Lord of the Rings and crossword puzzles. He didn't even know what he was missing until I introduced him to the entire Marvel Cinematic Universe by making him watch all 22 (we didn't watch Hulk. Don't hate) movies last spring. We even made a thing of it for Avengers Endgame with Brian and my brother joining us for the epic finale to the Infinity Saga.
It was kind of the best thing about the combination of lockdown and Dad's broken ankle. He couldn't go anywhere, so he was stuck with me when I put on each movie. (I'm joking, friends. He totally agreed to watch them with me…even if he didn't know what he was signing up for when he said okay). 
And what better way to thank dad for exploring the weird and wonderful world of nerd culture than some fandom wearables from my friends at 
TV Store Online
?
If you know anything about me, it's that I LOVE a good deal. And right now, TVSO has THE BEST score for nerdwear I've pretty much seen. Through Father's Day on June 20 (or while supplies last), you can get nerd tees and even some hoodies in a Buy 1 tee get 2 free deal. Run, don't walk, to this Father's Day tee-shirt promo, friends.  Whether you're shopping for your dad, another dad in your life, or…you know…yourself. This deal is a winner all around. Just use the code Buy1Get2 on the checkout page. The gallery below has just a few of the sweet shirts you can snag from the sale (get while the getting is good, my friends, because they will sell out and fast).
And I mean, with buy 1, get 2 free, you can get one or two for yourself and STILL get a gift for someone else. It's a winning situation. 
That being said, keep your eyes peeled on my Instagram account for a chance to win $50 in credit to TV Store Online later this week.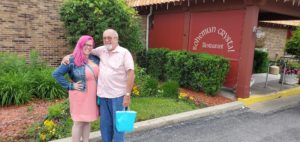 My dad is the reason I love nerdy things, and I'm so grateful for that.
Read More »
This blog is supported by you, the readers. I sometimes earn a small commission when you click affiliate links and/or make purchases from blog posts
Read More »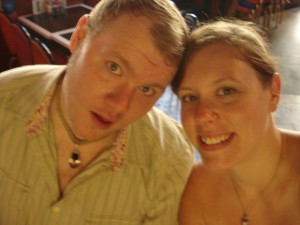 Did you know today is National Siblings Day? A mere week after my little brother's 32nd birthday (it's currently the very brief two months in which
Read More »