Greetings fellow adventurers, world travelers, or Chicago natives. Despite the snow-covered flowers from this past weekend, spring — I promise you — is here.
With spring, comes the end of hibernation (or Snowbird) season. And if you're like me (and the 547 cookies I ate this winter — not counting the two I just had for lunch), you're probably ready to step out and get active. And I've got a list of some super fun things you can check out if you're a Chicagoland local or considering an exciting visit to the Windy City (highly recommended now that winter is *hopefully* over…just in case, bring a coat. And a light jacket. And an umbrella. And maybe hand warmers…).
Some of these things will help you with that whole getting active thing. Others may deter whatever health resolutions you made for 2019. But it's fine. Walk it off. Without further ado, here are some of my top picks for things you can do right now (or like, really, really soon) in Chicago(ish). I'll even break it up for you into two parts: city adventures and suburban treks (coming next week – make sure you're subscribed). Try both. I promise the suburbs don't bite. And neither does the city.
City adventures
360 Chicago ($20-$30)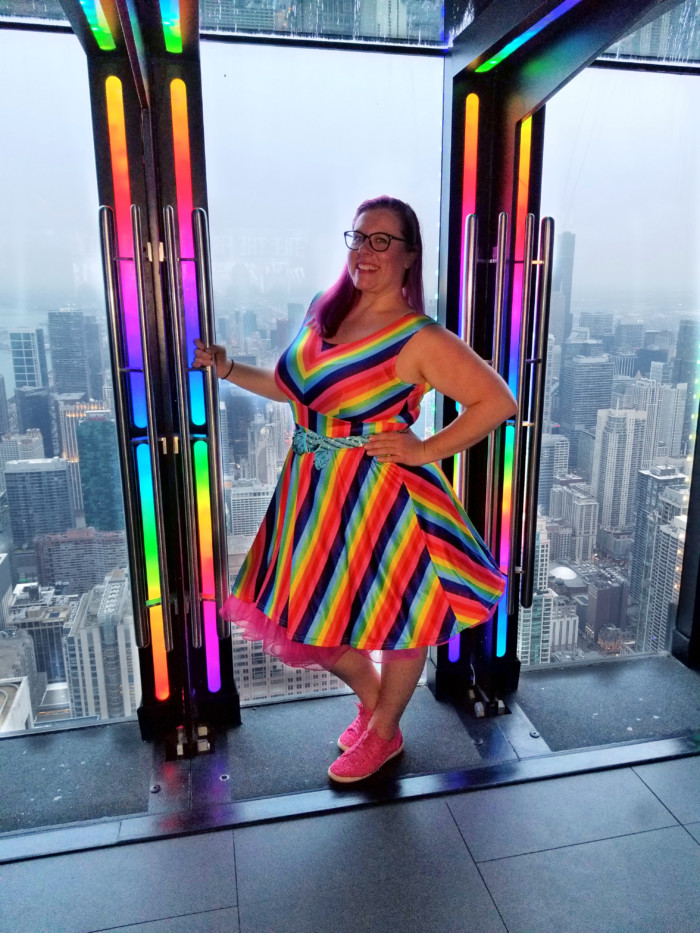 I recently attended a sweet media preview at the skyscraper formerly known as Hancock (now officially known by its address, 875 N. Michigan — but like most things in Chicago, we call it what we want because we don't like change). 360 Chicago is what you get when you ascend the elevator to the 94th floor — a panoramic view of the Chicago skyline and Lake Michigan, complete with a bar and cafe, activities and entertainment (including yoga!), and my favorite part, the TILT thrill ride.
TILT is a moving window pane that literally tilts you out at a 30 degree angle, 1000 feet over Michigan Avenue (The Magnificent Mile). It's pretty freaking awesome. I've been on it about ten times and probably would have kept going if they hadn't kicked me off to make way for more people. Tickets to the observation deck are about $20 (buy online in advance to save a few bucks) and $8 extra for the TILT experience (WORTH IT).
Djembe! The Show ($39-$53)
Recently making its U.S. tour debut in Chicago, this interactive storytelling experience is EVERYTHING. First and foremost, this show is a drum-focused musical performance. But it's so much more than that. Cletus and I had the pleasure of attending a media preview for the show and oh boy did we have a fantastic time.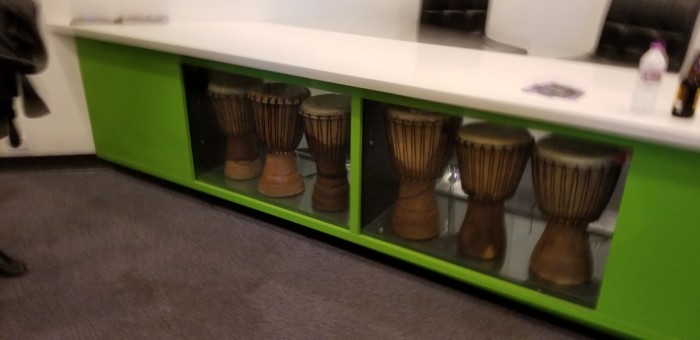 Each seat is equipped with a djembe drum because you are a part of the show. The performers will guide you in an interactive drum performance that will leave you breathless (and probably with slightly sore arms unless you've been working out all winter — I clearly haven't).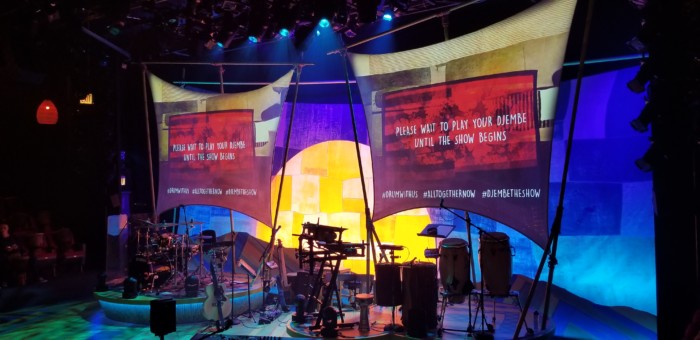 In addition to the incredible collaborative drumming, there is a beautiful story weaved throughout the show that focuses on the positive and uplifting side of the history, music, and influence of the djembe drum. The music is inspiring, and the storytelling is amazing. I cried. Of course. Djembe! is playing at the Apollo Theater through June 2. Tickets are $39-$53.
She the People
Not sure if you know this about me, but I've been studying comedy at The Second City Training Center in Chicago. It's been a wild ride to be sure, and I am loving every second of it. Part of the ride includes seeing lots of comedy shows, and She the People is truly the best show that I've seen at The Second City. I've seen it twice, and I'm planning to go again. That's how good it is.
I laughed. I cried (there are some real moments in here that really spoke to me). I related. It is so freakin' relatable. It's feminism with a side of laughter. It's smartly written and super funny. I only cried like twice. If you're a woman. If you love a woman or women. This all-female cast sketch show is for you. If you're a He-man woman-hater, you may want to sit this one out. Go see Djembe again. Or one of the other dozen or so shows playing at The Second City every night. She the People plays Thursday through Sunday evenings in the UP Comedy Club. Tickets are $26-$36.
What are some of your favorite things to do in the city in Spring?