So, like, I'm sure I'm not alone when I say that sometimes I eat donuts for lunch or a couple of candy bars for dinner. (Let the record state that yesterday, I ate Merkt's cheese and crackers for lunch). I also know that there are people who can happily devour a cheeseburger and fries at breakfast time, though that is most certainly not for me. For the record, none of these choices are bad decisions.
But I do occasionally make some truly odd combinations or just some slight variations that make a meal seem odd that sometimes I think to myself, I wonder if other people do this too.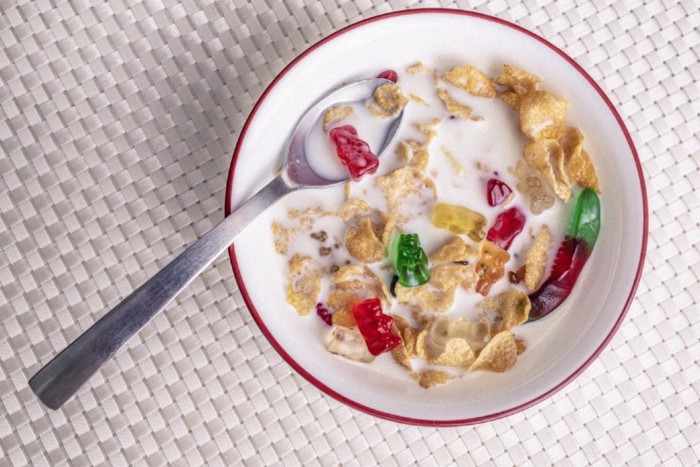 Thus the birth of this mind-blowing blog post.
The thought was initially stemmed from my most recent meal at the time of writing this, creamed spinach on Townhouse crackers. When I question a combination, I always Google it to see if other people have done it, and for this particular delicacy, I came up with a lot of casseroles that used crumbled crackers as the topping, but no one was talking about topping the crackers with the spinach.
So now, here I am, talking about topping crackers with spinach, so that one day, some hungry sap is going to Google it and see, well, this pink-haired chick is on board with this savory snackimeal. I'm just gonna do it. And I will have saved someone's heart from potentially missing out on what their heart wants. I'll be a hero.
Chrissy-style creamed spinach recipe for reference
There's no picture, because I don't always take a picture of my food, people.
1 bag frozen chopped spinach (sure you can use fresh if that's what's currently wrinkling in your fridge).
1/2 yellow onion minched (Chopped? Cut small? Whatever?)
Butter or olive oil to sautee the onion
One or two or three cloves of garlic, pressed/minced/squashed/whatever
A healthy pour of heavy whipping cream
Half a container of Philadelphia cream cheese (Use anything else and 1. You're wrong 2. You're wrong) or more if you want it to be cheesier/creamier
A LOT of parmesan cheese (fresh-grated from a wheel/hunk/whatever. I see you lazy fiends trying to skimp with that green can)
Salt and pepper to taste ("to taste" is my favorite recipe phrase, because I never measure anything)
Cook the spinach in a pan, then press all the liquid out through a strainer. Sautee the onion. Add the garlic. Turn off the heat. Add the cream cheese, cream, and parmesan. Stir until creamy. Add the spinach and salt/pepper. Add more parmesan, because you probably didn't use enough. You could eat this as, like, a side dish with a respectable balanced meal…or you could put it on Townhouse crackers and devour it. You do you.
So now, I'm trying to think of other combinations I've mastered so that I can be a hero to more food Googlers. And my mind is racing a mile a minute, but falling short.
Because all I can think of is Philadelphia cream cheese. With green olives stuffed with pimento. And Club crackers. (Listen, each type of cracker has its place in this world. While that flaky, buttery Townhouse is a perfect complement to the savory creamed spinach, the briny olive and cream cheese combo needs the sturdy slab and mild flavor of the Club cracker. I used to use Ritz, but Club is superior for this one. Trust me.)
Is this a combination you know and love, or am I weirding you out again? I'll never forget introducing Katie to this delicacy in the secret stairwell of our dorms where we met to hide from our equally terrible freshman roommates. She had never had it before, and now I still get texts about it. That and my guacamole. I kinda wonder why she never brings up vegetable mash, because that was also a winner (I believe it was some combination of shredded butternut squash, sliced red, green, yellow, and orange bell peppers, and onion with Lowry's Seasoning Salt, which was the epitome of my college culinary experience).
Anyway, I hope you enjoyed my little trip down weird foodie lane. And now I want to know some of your favorite food combos so I can feel a little less awkward about my choice of lazy meal-time options. Let me know in the comments or shoot me an email.
You really are my favorite people. Thanks for staying on this journey with me.