In just a couple of days, Brian and I are leaving for our European honeymoon. I've been obsessively Zulilying adorable dresses, checking the weather, and buying Disney pins on ebay in preparation.
Why yes, I did say Disney. Because one of our stops includes a couple nights in Disneyland Paris.
After our 2012 trip to Walt Disney World, Brian hasn't been able to think of anything else. (I'm totally lying. He couldn't care less. It's all me.)
So we're heading on a magical trip, partially inspired by my romance novel addiction when I was 15, in which I read one of those dime-a-dozen Harlequin Presents novels with the main characters honeymooning in Belgium and eating chocolate. Teenage Chrissy couldn't think of anything better. Especially since adult Chrissy realized that Belgium and beer are close compadres.
Anywho…
When one travels internationally, one needs a damn passport.
Brian, being a cool AF dual citizen, has two valid passports. Me?
I had an expired passport from 2004 that I couldn't find.
So I delayed.
And I waited.
And I procrastinated like it was my job.
Once we were 5 weeks from our trip, I hunted for, and found, my expired passport. The one I had paid extra to expedite 5 weeks before my trip to London.
It looked like I would be covering that cost again.
So I made my way to the post office, credit card in hand…where they told me I needed a check, five minutes before the passport office closed.
Not to worry, I had a backup plan.
I left, stopped home, picked up a check (and one of Brian's special pens), and went to a post office that was open later.
It was there that I began diligently filling out the passport application. And it was there that I screwed up, and had to rewrite it. Twice.
Third time's the charm, right? So I finished up the app and got in line. They told me I would have to wait as only one person was managing passport applications, and I patiently stood in the long queue. When my turn was finally up, the lady took one look at my application and sent me back with another. APPARENTLY, you're supposed to use black ink pens only.
This is also apparently on the front of the form. Whoops!
So I went back and started the 4th application. Only to be deterred by another egregious error, in which I was forced to start over. Again.
5 applications later, and I was ready for my close up.
The woman took me to a back room of the post office to snap my pic. I had perfected the art of the non-smiling smile and the perfectly angled head tilt, for a snazzy photo opp.
Except that head tilting is against the rules. So much for the perfect selfie.
Finally, she took an acceptable picture, and I was ready to get this show on the road. She handed me an envelope and told me to mail it. She explained that with 5 weeks before my trip, I should still be fine without paying for expediting the passport (because it was a renewal for an existing passport).
I received it within two weeks. And I'm ready to go!
As we head off to Paris, Disneyland Paris, Ghent, and Brussels, I thought I'd leave you with a few animated favorites to stream on Netflix in honor of our little jaunt.
Anastasia – one of my favorite non-Disney flicks, partially set in Paris. Dimitri is, by far, the hottest of the animated male love interests. John Cusack lends his voice to this smooth talkin' handsome con artist.
Tangled – this was one of the first Disney princess movies Brian and I watched for our Valentine's tradition. I think it was VDay #2, but who's counting?
The Princess & the Frog – this one doesn't get enough good press. I really like Tiana and her sass, and I love the voodoo magic.
Enchanted – one of my absolute favorites. I adore everyone in the cast, and think it's just one of the most funDisney movies with a billion nods to the princess flicks of old.
The Nightmare Before Christmas – if you haven't seen my Sally nails or our Jack and Sally Skellington Costumes, you're totally missing out.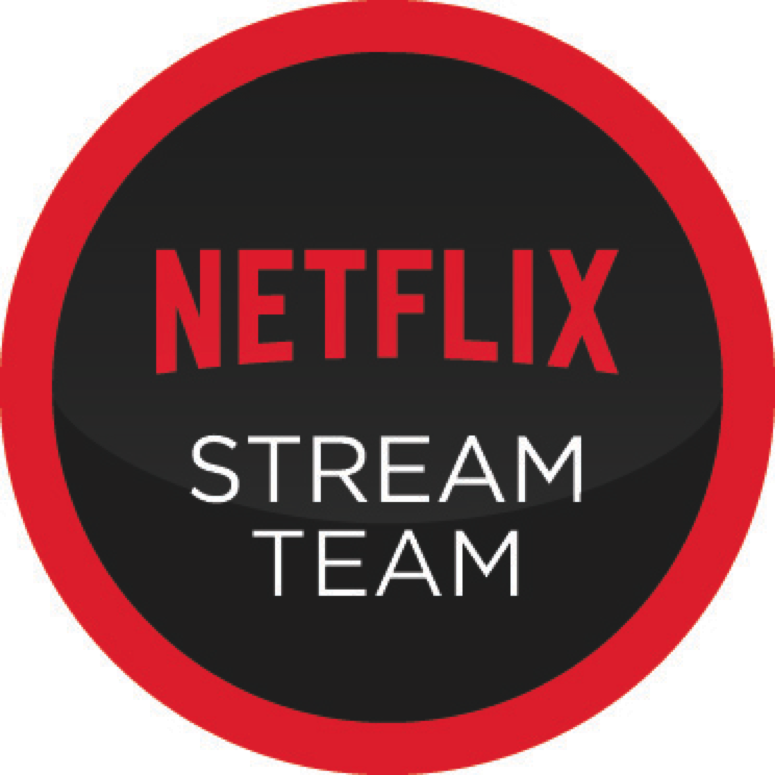 As a member of the Stream Team, I publish montly posts sponsored by Netflix who gives me the ability to watch 24/7 streaming TV and write about it. I had a Netflix account long before I was a Stream Teamer, and all opinions expressed are entirely my own.