So I wrote a song to commemorate my very sad day. Usually, I would postpone this shit as long as humanly possible, but I want to come home from FLORIDA to a clean house and nothing to do but vacation laundry and seashell projects.
Plus with another polar vortex/ice age/death cold coming in a few days, I'd rather just get this shit out of the way.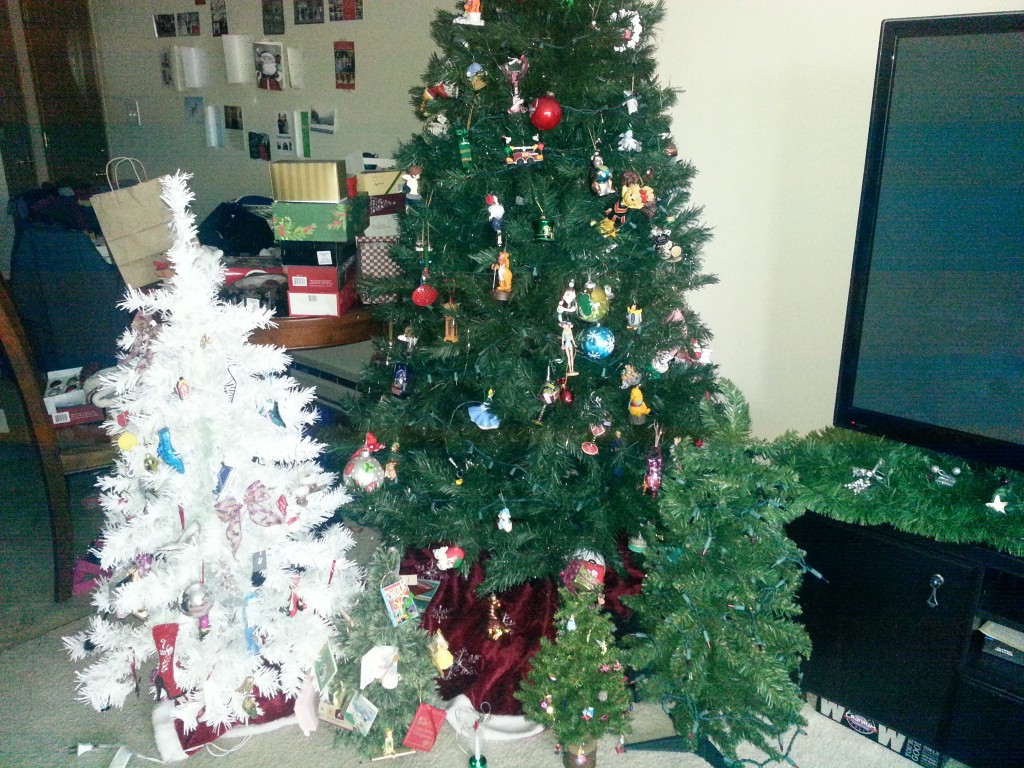 The Christmas Alma Mater Song (to the tune of the Mickey Mouse Club Alma Mater Song, but shorter. Because I'm lazy.)
Now it's time
To say goodbye
To all my Christmas trees.
They start with C
See ya real soon
There is no Y
Why? Because we like them.
Pa-cking up the trees.
Christmas trees
Mistletoe
Christmas trees
Mistletoe
Forever let us hold the garland high
High high high!
Come along and sing this song
That is melancholy.
Ornaments.
Christmas Lights.
Packing up the tree.
As you can see, my apartment is in shambles, so I best stop this blogging nonsense and get to it. Maybe later, if I get enough written incentive and booze, I'll videotape my song for you.