For those of you who are naively unaware, today (the first Saturday of May) is World Naked Gardening Day. (Warning, the following link is NSFW and contains an older gentleman's dingaling on the front page. You've been warned.)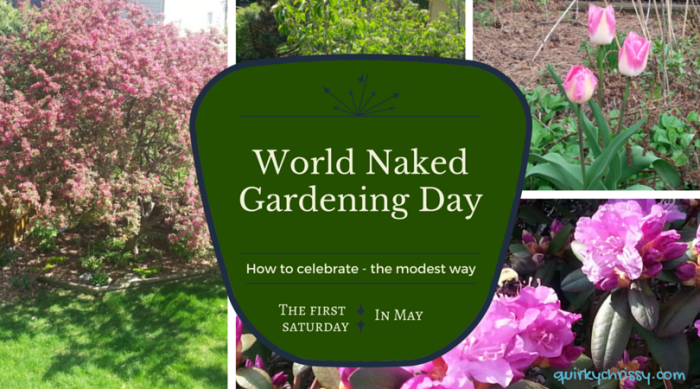 Tenth Annual World Naked Gardening Day. (No, seriously, guys. You've been warned.)
It's World Naked Gardening Day. Get out there and get your bush under control.

— Quirky Chrissy (@chrissawoj) May 2, 2015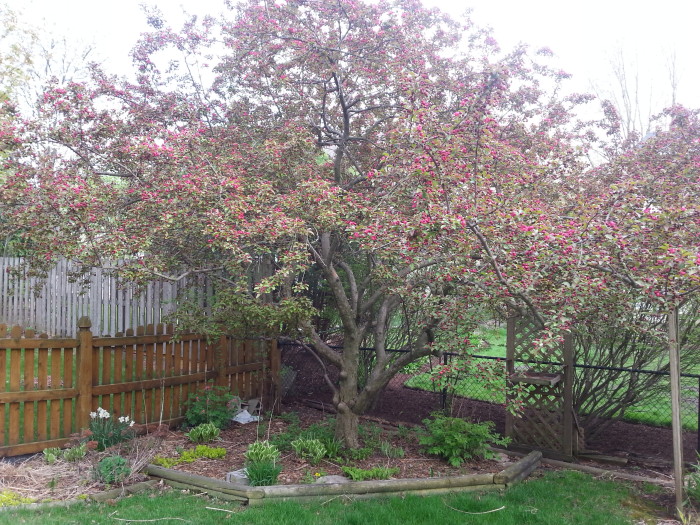 Despite my undying adoration of colorful yoga pants, I really don't like pants. And I kind of sort of enjoy being naked. I know I'm not alone in this, people. Clothes are so…constricting. Restricting.
After informing Brian of this magical, mystical day…his only response was, "No."
I didn't even tell him what I wanted to do! I merely declared that it was World Naked Gardening Day. I had barely finished the word "day" before he sternly responded.
I know you want to get involved as much as I do. But if you live in suburbia or in a city, you're not going to want to set your bare-from-head-to-toe bod into your backyard in the middle of the afternoon. For just such an occasion, I've come up with 3 ways you can celebrate the day, get your green on and take care of your bush without, you know, sharing your whole self with your neighbors.
Take Care of Indoor Foliage
You can water, prune, trim, and replant indoor vegetation with the sun shining through the windows on your bare ass without your neighbors being the wiser. Just, you know, make sure the blinds are drawn on chest and pelvic-level windows…unless you want to give your next door neighbor a peep show.
Wear a Bathrobe in Your Backyard
As Brian likes to say, "You can be naked all you want. Under your clothes." And you can still feel the rush of a cool breeze at your nether regions (let's hope the breeze isn't too powerful) without baring all for neighbors of all ages.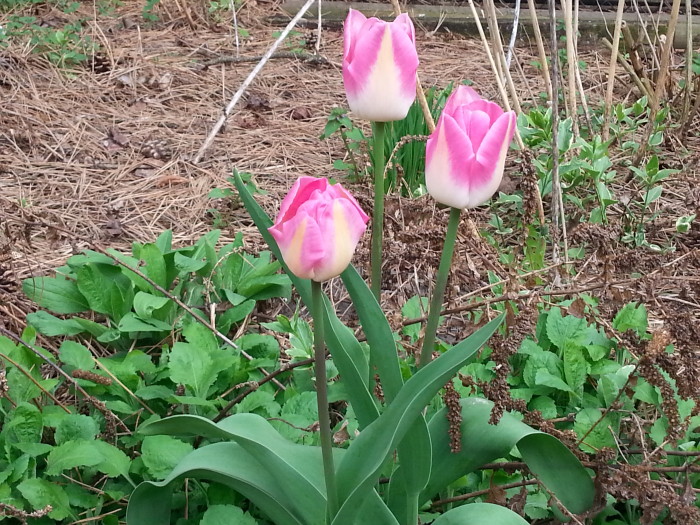 Tend to the Plants After the Sun Goes Down
I'm not going to lie, guys. Last night, after sharing a bottle of vino with one of my favorite ladies (Hi Katie!) I was quite tempted to head outside without a lick of clothing on. I mean, it was after midnight. World Naked Gardening Day had begun. I considered a shameless attempt at a brazen, buck-naked pursuit. But I restrained myself. Or Katie did. One of those.
So go on out there and empower yourself with a little naked gardening. And if you're feeling really ballsy, go on out there and drop trow. Rock on with your bad self.
How would you celebrate such a joyous naked occasion? Are there any activities (besides the obvious) you enjoy sans clothing?