When I met Jenny Lawson, I was nervous as hell. But before I met her, she read an excerpt from her book and then opened a little Q&A. People seemed just as afraid to stand up and ask a question as me, but I did it.
I asked her what tips she would give to bloggers who are just getting started. And you know what she said?
Create your own community. Build a support system of bloggers and readers. Support other bloggers.
So that's what I'm going to do.
Recently, I decided that I had had it up to HERE with Facebook's page nonsense.
1350ish people like my Quirky Chrissy Facebook page. In the last month, do you know how many of them saw posts I created? Maybe like 100. And that's being generous. Some posts were lucky to get 10 views.
I like about 50 or so Facebook pages, maybe even more. I wouldn't know because I never see them in my newsfeed. You know what I do see in my newsfeed? Ads. Ads for pages that MY FRIENDS like. Ads for shit I could care less about. Just because I have friends with babies and dogs does not mean that I want to see posts from companies who cater to moms (of babies and dogs).
Why all of this nonsense? Because Facebook doesn't know how else to make money. So they bully us little people. The bloggers. The small business owners. The freelancers. Buy our advertising and your fans can see your shit again.
Fuck you, Facebook.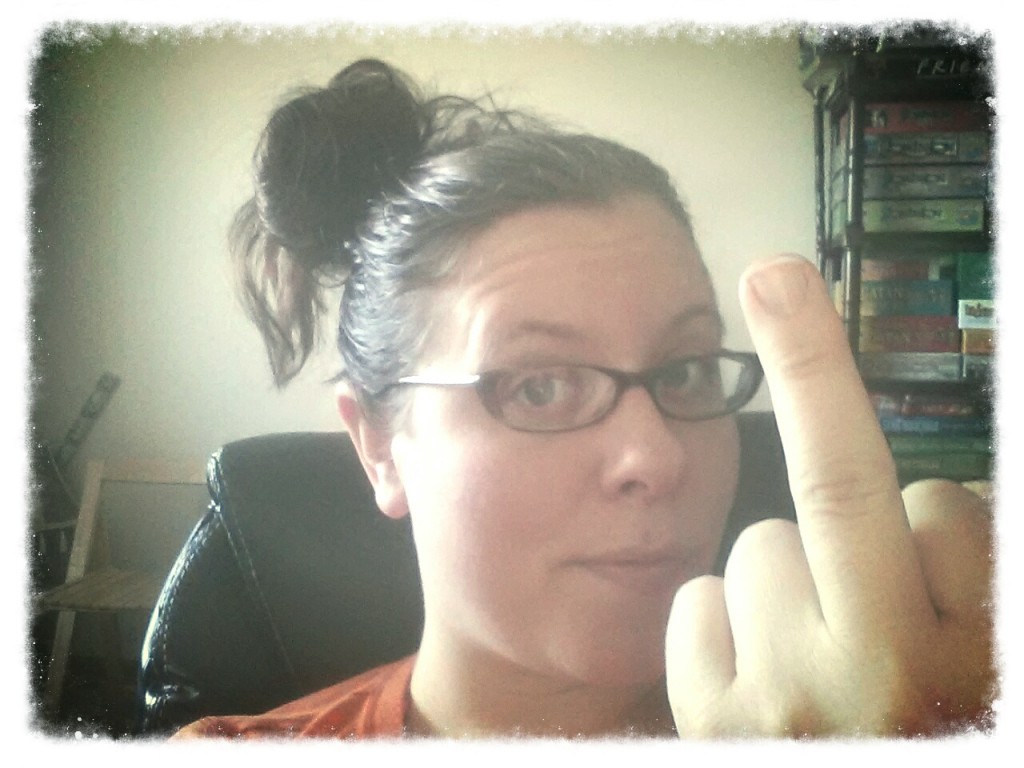 I'm joining a slew of others who've already migrated to a full-fledged Facebook profile for their blog or business. And you know what? I'm excited.
Friend me on Facebook. Or follow me if you'd prefer not to share your own personal profile. Not only will I be able to share with you my thoughts and posts, but also you can share with me, and most importantly, we'll be able to interact with each other. I want to encourage conversation and entertainment.
Because I've built it up, and you never know what will happen, I'm going to keep my Facebook page, but if you really want to be a part of this awesome bloggy blog world, join me on Facebook. Let's BE a community. Whether you're a blogger or just a blog reader, we can make this what we want it to be!
What do you think? Are you going to join my mini-revolution? Because you totally should!