Show of hands, Blog Friends…
Who's making a New Year's Resolution this year? I'll bet it's related to weight, money, happiness, or education…amiright?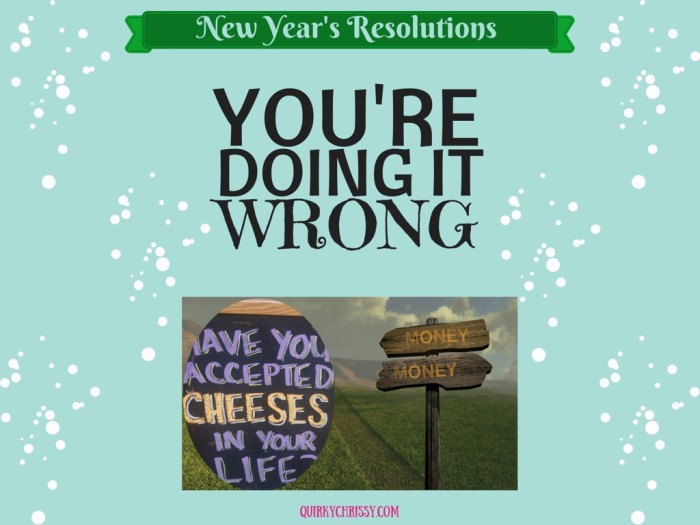 Fuck that shit, you guys. Everyone makes THOSE resolutions. It's time to get serious about your life. Do some hard thinking and really plan out the year that you want. Lucky for you, I've come up with the perfect system for resolution making. It's seriously flawless. I've taken the liberty of breaking down the ultimate resolution checklist by month to make it easy for you to achieve your goals. You're welcome in advance.
January Goals
Do fucking nothing. You've spent the last 2-8 weeks preparing for the holidays, whether you celebrate Christmas, New Year's, Hanukkah, Kwanzaa, Solstice or whatever…and before that, there was that whole Thanksgiving feast thing to worry about. Slow the fuck down, young padawan. January is a month of rest – not a month of fixing your life. You've survived the last however many weeks, months or years without hitting up the gym…I'll bet your body can do another 4 weeks while you cuddle in front of the TV doing absolutely nothing.
February Goals
Get the fuck out of town. If you're in a cold-weather climate, you're probably cold, tired and depressed because you haven't seen the sun in weeks. Even if you're just hitting up a local indoor water park for the weekend, buck up and get away. Even if it's not cold, go somewhere different. Use the time away to think and unwind. You'll be revitalized to really get moving on these resolutions you're about to start.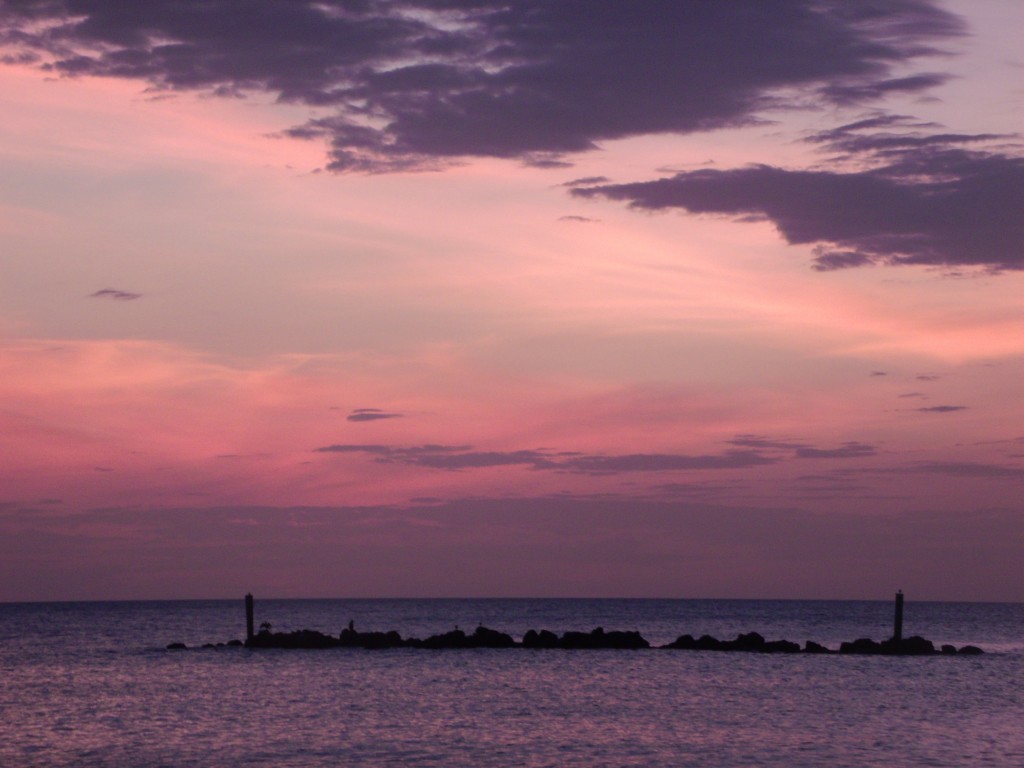 Valentine's Day
If you're single, ACTUALLY ignore Valentine's Day. Don't say you're ignoring it and then go out with all your girlfriends to celebrate you. Go to work. Eat a regular candy bar and not 27 mini candy bars in your favorite game of heart-shaped chocolate roulette. Eat your regular frozen dinner and skip the bottle of wine tonight. Spend a few hours playing Candy Crush or whatever it is you do when you're not doing anything important. It's just another day.
If you're in a relationship, go ahead and do something on Valentine's Day. Even if you could give two shits about that "silly Hallmark holiday," you've got a honey to hug, so hug them.
March Goals
Drink more. It's still cold. And gray. And snowy. Or rainy. And the days are still pretty short. So go ahead and enjoy a bottle or two of wine. Your waistline won't mind…Plus it's good for your heart (I AM NOT A DOCTOR. I'M A MASTER OF BULLSHIT. DO NOT LISTEN TO MEDICAL ADVICE THAT I PRETEND TO GIVE.)
April Goals
Go outside, lazy. The weather is finally picking up. It doesn't matter if you're just dining al fresco in 65 degree weather…get your ass outside. You've been cooped up inside eating and drinking for 3-5 months. You could use a little Vitamin D.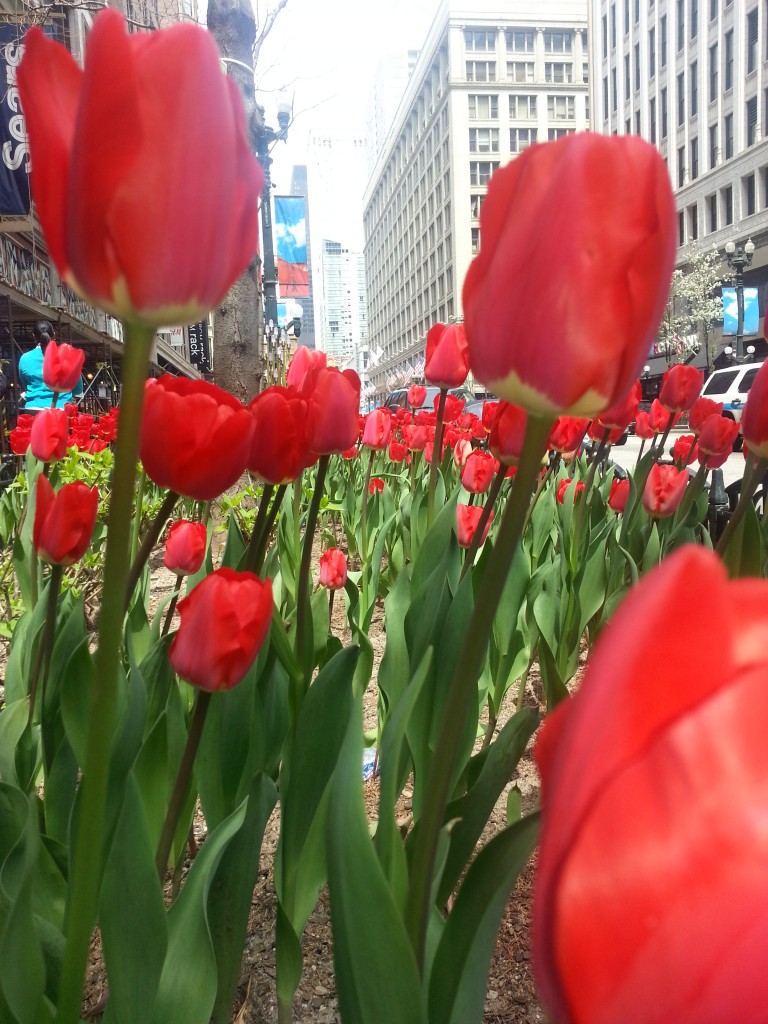 Plan for something amazing. It's now time to start thinking of a summer getaway. If your local weather gets sweltering, head north for a cool, breezy summer vacay. Or head somewhere even warmer. Or plan a getaway to meet up with a bunch of people on the internet that you've never met before (or that you meet every summer just like summer camp only better). Do  what you want, yo. It's your vacay.
May Goals
Wish me happy birthday, bitches. As I was born in the beautiful month of May, you should plan to stop by and say happy birthday to me. I mean. You know. If you want.
Pick some flowers. Just, you know…don't be an asshat and pick flowers from your neighbor's garden. Go to a field or park where you are allowed to pick flowers. Or try your own backyard. Dandelions and other "weeds" totally count. But not that kind of weed. It's like you're not even listening to me. Sheesh.
June Goals
Overuse your grill. If you don't have a grill, you're doing it wrong. Stop cooking inside. Your home will stay cooler, and your food will taste better. If you don't believe that everything tastes better on the grill, you're wrong. And that's that.
July Goals
Drink a cold one (or twelve). It's summer, and what's summer without a frosty beer? Try something new, this time though…No more of that Miller Lite bullshit. Journey outside your boundaries of piss water, and drink a crafty craft beer.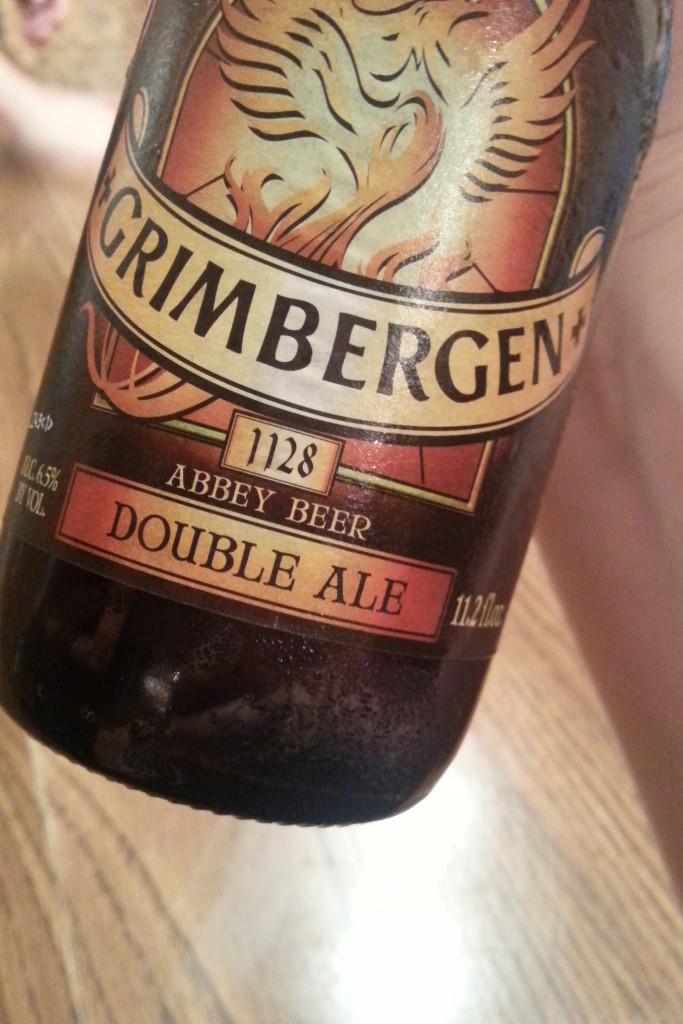 Cash in on those vacation plans. Whether you're heading to a small local getaway like the Wisconsin Dells, a nearby beach, or a local lakeside escape, go enjoy a weekend or week of summer. You've been working hard on your resolutions; you deserve it.
August Goals
Plan out your Halloween costume. For real this time. Don't SAY you're going to have a plan and then forget until October 25, when you're forced to tease the fuck out of your hair, thrown makeup all over your face and pretend to be a crazy lady.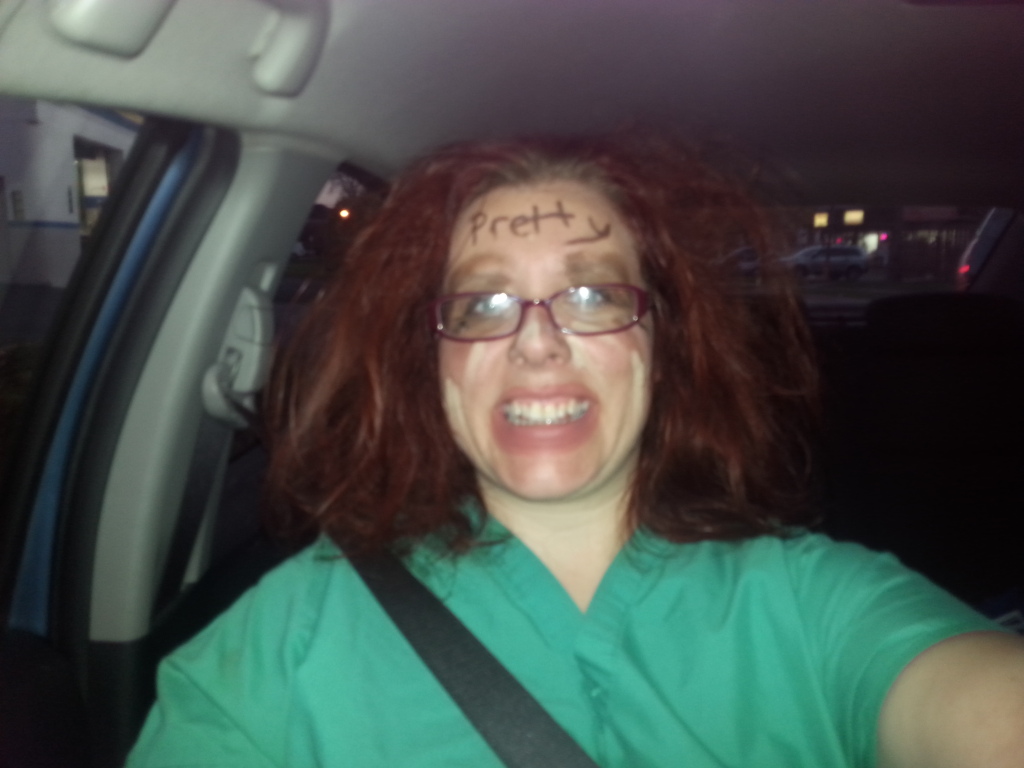 September Goals
Get your Christmas shopping done. Imagine you. In December. Without a fucking shopping care in the world. You don't have to worry about who's got free shipping. You won't have to step foot in a mall from November through January. Pat yourself on the back this year and get that shit over with early.
October Goals
Go ALL out for Halloween. I'm talking costumes. Decorations. Treat bags for the kids. Get wild and have fun. You know you've always wanted to.
Eat your favorite candy. It's okay. You didn't make a goal to lose weight this year. You're following the resolutions that will allow you to have more fun this year. So go ahead. Buy that bag of Almond Joys. I won't tell.
November Goals
Celebrate Thanksgiving, and DON'T call Thanksgiving or a dinner with friends, "friendsgiving." Thanks in advance for limiting the hipster buzzwords from spreading like gonorrhea.
Avoid getting suckered into Black Friday. God created the internet for a reason. You can do all your sale shopping from the comfort of your home…while you're still in your underwear. Or naked. Just…you know…avoid taking selfies.
December Goals
Plan for next year. Don't wait for me to tell you what to do. Make your own list this time. Maybe you can give me a few pointers, because I'll surely tap out halfway through December in stress mode.
Eat, drink, and be merry. Seriously. You only live once. Enjoy it.
Happy New Year, guys! What goals would you add to this list?