Roy and Walt Disney's  birth home, right here in Chicago, is about to be restored and transformed in an private historic museum-type community place designed to enhance and explore childhood creativity.
This may be one of the happiest days of my life.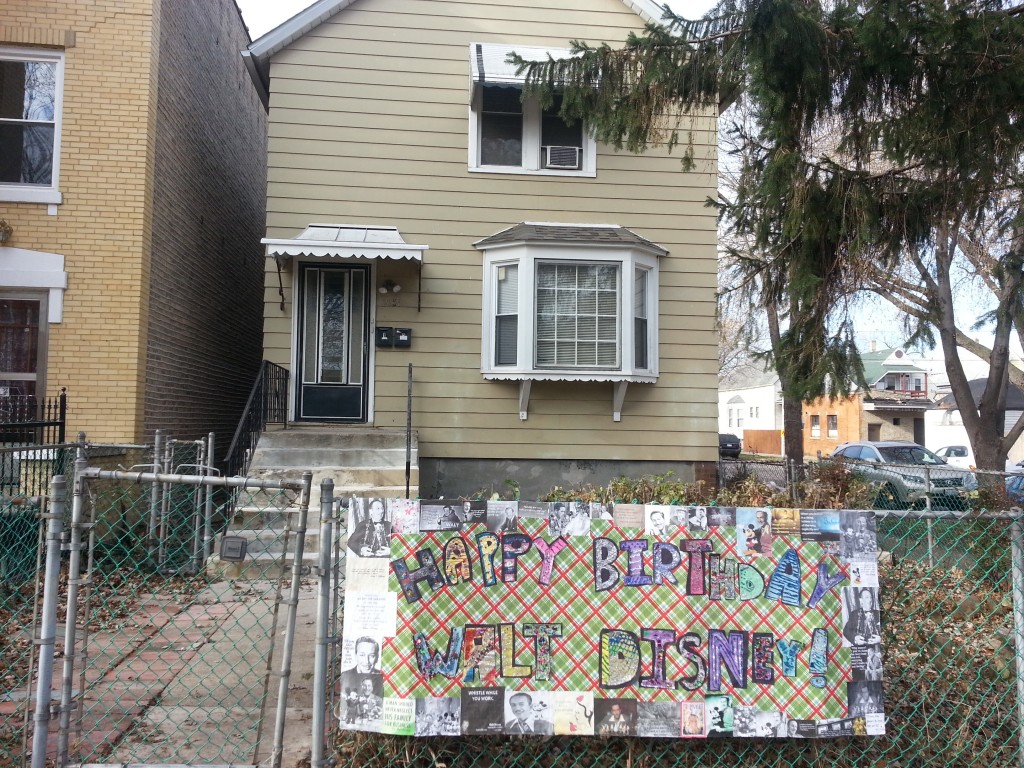 Oh, and today is Walt Disney's birthday.
This afternoon, Chicago Mayor Rahm Emanuel proclaimed today, December 5, 2013, Walt Disney Day in Chicago. 112 year ago, one of the most creative minds of our lifetime was born in the second floor of that home, designed by Flora Disney and built by Elias Disney.
You may or may not know that I'm a little bit Disney crazy. Or a lot bit Disney crazy. I guess it depends on your perspective. And how much time you spend with me. And really if you live with me at all. The creative genius behind Disney makes me cry happy tears just thinking about it.
One Man's Dream is one of my favorite attractions at Disney's Hollywood Studios (nee MGM), where I learned about Disney's creativity, imagination, and ingenuity. His work inspires millions of children and adults every day.
So when I received an e-mail about the press conference at 2156 N. Tripp Ave., I couldn't very well say "no," this time. Of course, knowing that something special would be happening today, on Disney's birthday, before I knew what the purpose of the press conference was…I imagined life living mere miles from the newest Disney park. Brian, of course, told me it was completely illogical. Dream Crusher.
But a museum and preserved home are a close second. And I was present at today's groundbreaking press conference.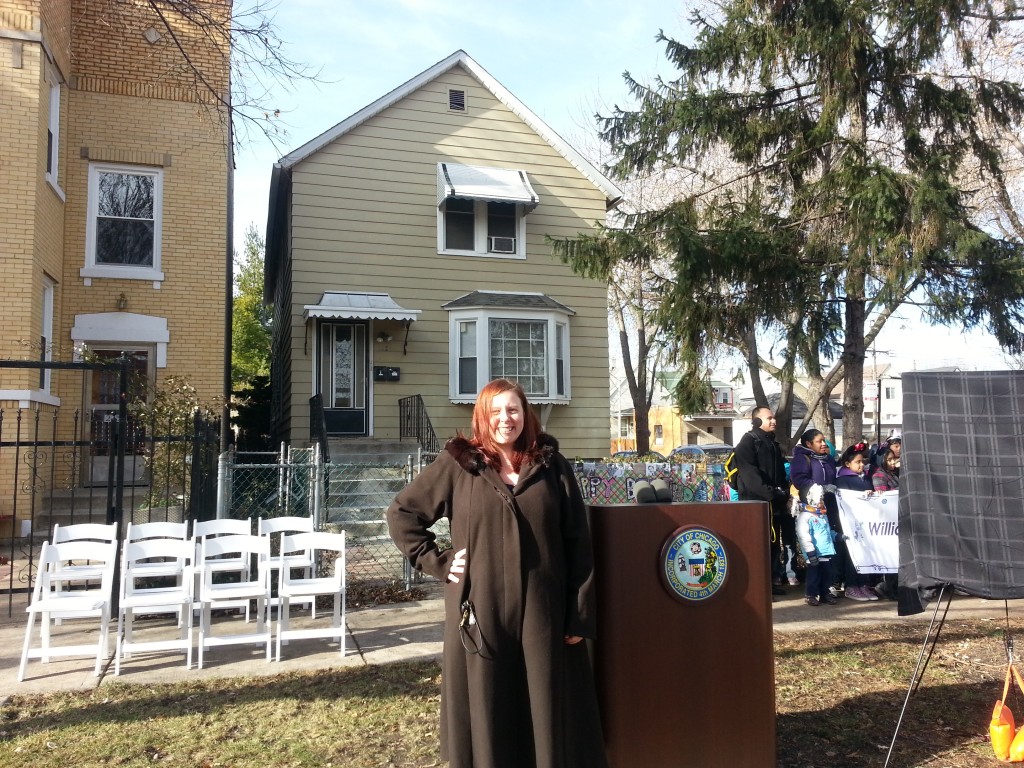 Dina Benadon and Brent Young of Los Angeles purchased the home with the intent to restore it to its original splendor and turn it into a museum that will encourage children to be the creative innovators that Roy and Walt Disney were.
With the support of Roy P. Disney, the grandson of Roy and great nephew of Walt, Benadon and Young are launching a Kickstarter campaign to raise $500,000 for restoration and renovation of the Chicago Disney home.
Today, on the 112th anniversary of Walt Disney's birth, the couple joined Alderman Rey Colon, William Delgado (Illinois State Senator), Betsy Steinberg (Director of the Illinois Film Office), Charles Pipal (Preservation architect), Tim Samuelson (Chicago Cultural Historian), Timothy Barton (Zoning Historic Preservation consultant), and the 4th grade class of William Nixon Elementary School.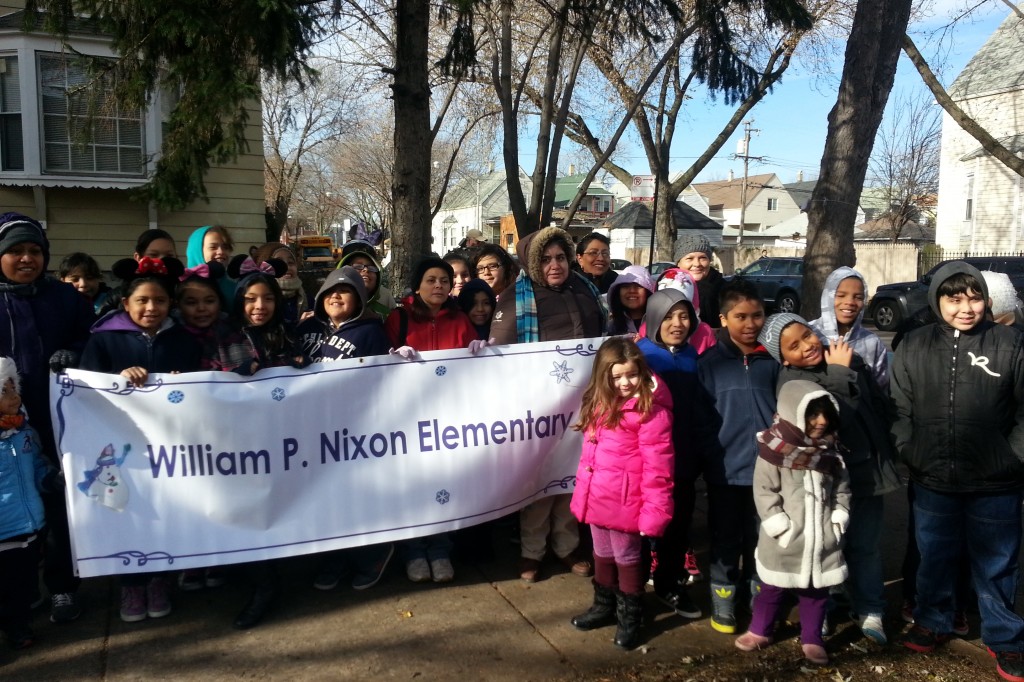 The kids sang Happy Birthday to Disney before cutting into a large cake baked by Chicago's TipsyCake, shaped like Walt Disney's birth home.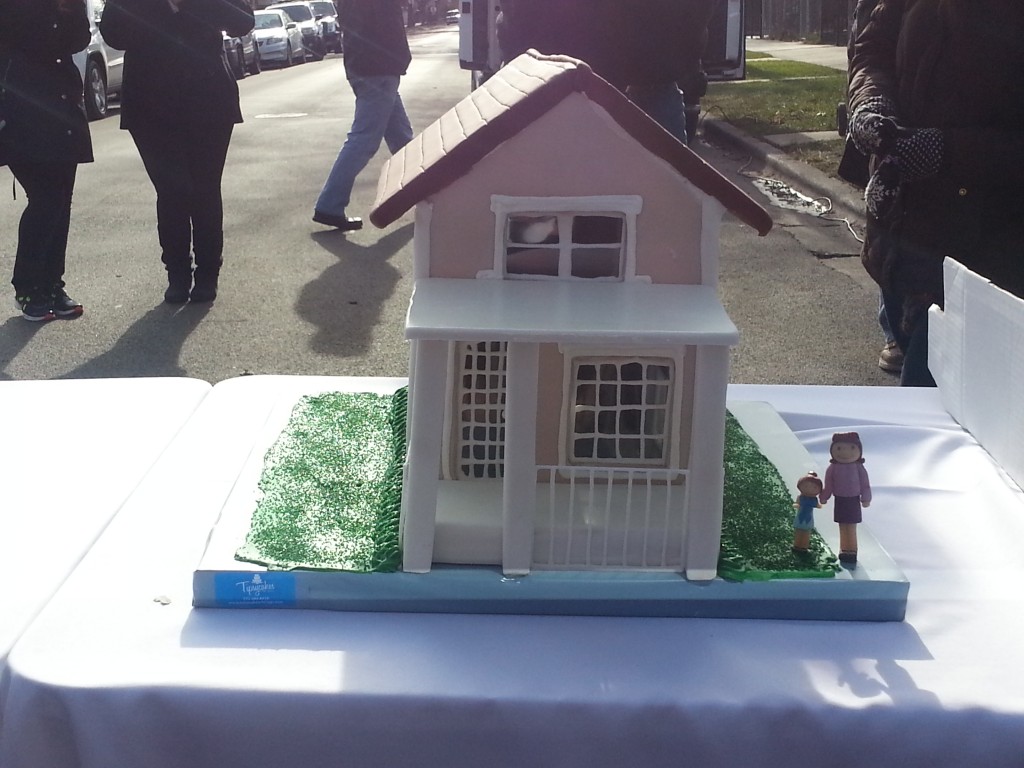 You can find out more about The Walt Disney Birthplace Restoration by checking out their website.
Videos from the Walt Disney Birthplace restoration press conference
Walt Disney inspires me every single day. Who inspires you?