So…some of you may have caught the tale of my first period. Some of you may even be here, because you saw it on the Huffington Post.  Fucking awesome.
Well you know who else saw it? A producer. For Dirty, Sexy, Funny with Jenny McCarthy. And on Thursday morning,  Jenny is going to be interviewing….yours truly. Not me interviewing her, like I did with Dr. Travis Stork. And the second time with Dr. Travis Stork. Not me making a fool out of myself getting a book signed, like I did with Jenny Lawson. Or Cary Elwes.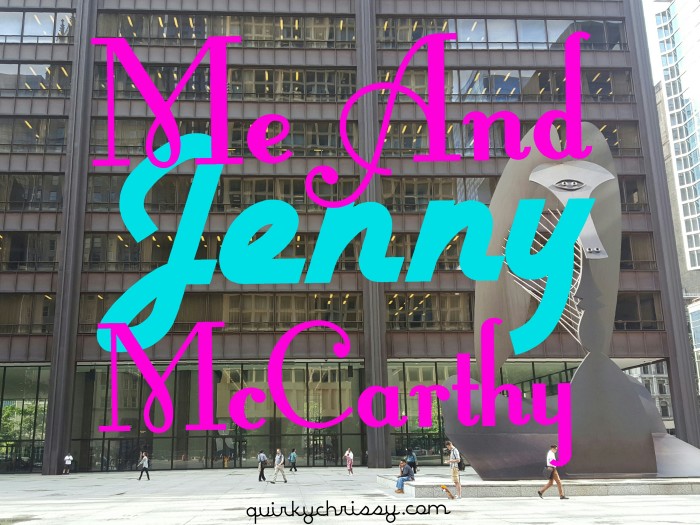 Instead, I'm  going to be chatting with Jenny about my first period. And probably Chicago. She's a Chicago girl, you know? Hilarity is sure to ensue. And maybe when we're both chillin' in the suburbs,  we'll hang out. I mean, we could totally be friends after a 10 minute radio chat, right?
So anyway,  this quick blurb is brought to you by my pride and the desire to have your support as I begin my path to fame and fortune  (or just infamy for saying something completely idiotic because I'm SO. INCREDIBLY. NERVOUS.  You'll just have to listen to find out).
You can listen to Dirty, Sexy, Funny on SiriusXM channel 109 (SiriusXM Stars) from 10 AM-12 PM eastern time on Thursday.  I believe I'm scheduled some time in the middle. You can even get a free trial of SiriusXM on your device for 30 days.
Guys, this is SO exciting for me, so let's keep the excitement flowing. What's exciting in your life right now? What are some of the cool things you've done that you're still super proud of? No excitement is too small!