It's cold as fuck outside right now, Blog Friends…if you're anywhere in the United States (except for you warm assholes on the west coast and parts of Florida and Texas-and I mean that with love. And jealousy. Mass amounts of jealousy.) or Canada.
The purple shaded areas have at least a 90 percent chance of experiencing a temperature at or below 32F Tuesday AM pic.twitter.com/6Qq2KYpgXm

— NWSNewOrleans (@NWSNewOrleans) January 4, 2014
In fact, the Midwest is pretty much as cold as an icy tundra way the fuck up north.
Hey Santa, I think you forgot your subzero temperatures when you dropped off our Christmas stockings last month…
Luckily for me, I have a boss who took my threats seriously (Dear boss, either we get to work from home on Monday or I'm calling in sick.) Looks like I'm working from home this morning.
I'm also lucky that I have hilarious friends. One of my very dear friends, who spends much of her snowbird winter on tropical vacations, is in the Chi for this bitterly cold front…She shared the following on Facebook:
During this arctic tundra weather, I'm reminded of SnO-M-G, when we had the horrendous blizzard of all blizzards and then the temperatures dropped. And I did something really really stupid.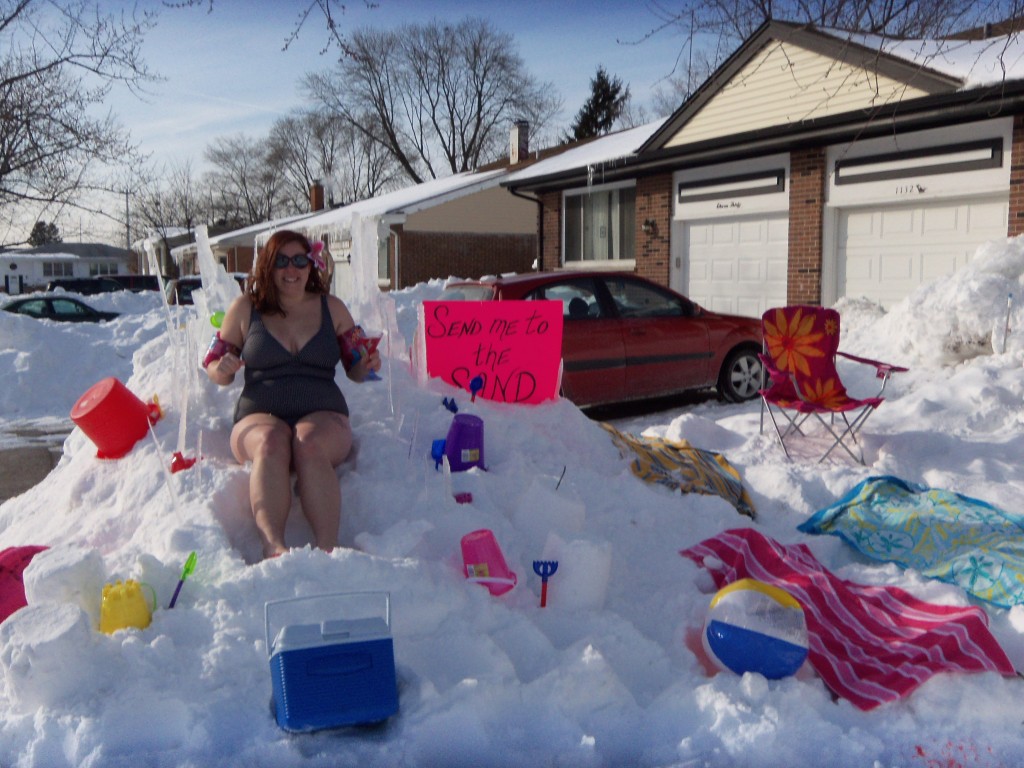 Aw hell, I'll even throw in the ridiculous video of me thinking warm thoughts all the way to my snow throne.
I will not be leaving the warmth of my apartment today for ANY reason.
The positive of this whole, it's-fucking-freezing-Mr.-Bigglesworth weather? We bought our ticket out of here for the end of the month. These baby snowbirds (snowchicks?) in training are headed to sunny Marco Island for a week of 70-80 degree bliss.
What are your arctic tundra meets 'Merica plans? If you're one of the jerks enjoying the heat of anything above freezing, don't even bother rubbing it in. We'll hunt you down.