I'm a little crazy, ya know? I mean, it's not like I'm Glenn Close crazy (anymore) or Scarecrow crazy (yet)…just my own personal brand of crazy. And I have these habits, right? And if you noticed them or had to understand/deal with them, you might think I'm just a little on the crazy side. Or if you're Brian, you think I'm adorable. One of those. These are just a few of my little OCD tendencies/habits.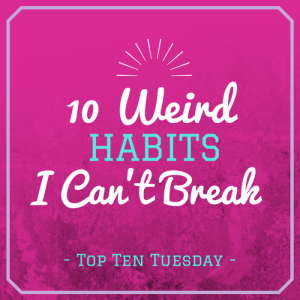 I have to bag my own groceries. In my own way. Because it makes sense to me. And baggers/clerks be damned if they won't let me do their job for them.
I have to sit facing the direction that the train is heading AND facing the center vestibule.
Quite frankly, I prefer to sit in the exact seat that I'm sitting in above (the outer side of the front-facing seat in the four-seater) in the 3rd car from the back inbound and first car outbound. I'm all about efficiency.
I count stairs. When I walk up or down (but especially down) a flight of stairs, I need to count them. In sets of 8 or 16, preferably. Partially because I'm afraid I'll fall down (which I have) & partially because I'm afraid I'll miss the last step (which I have).
Once I've learned how to do something, it has to be done exactly that way forever. Unless I come up with a more efficient system. Or someone else teaches me a new way that's more efficient or fun. Efficiency, y'all.
I dry myself off in the exact same pattern after a shower or bath, and a bathtub without one of those sliding glass doors makes it so much easier. First I dry my face, then arms (right first), hair, front, back…then I put my left leg on the side of the tub, dry that off. Step out with left leg, right leg on the tub and dry that off, then step out. And I've been following this pattern as long as I can remember.
I have a thing with presentation and displays. I stacked my fancy game shelf (the less-fancy games are on shelves in the basement) like a fucking game store. As all game shelves should be stacked.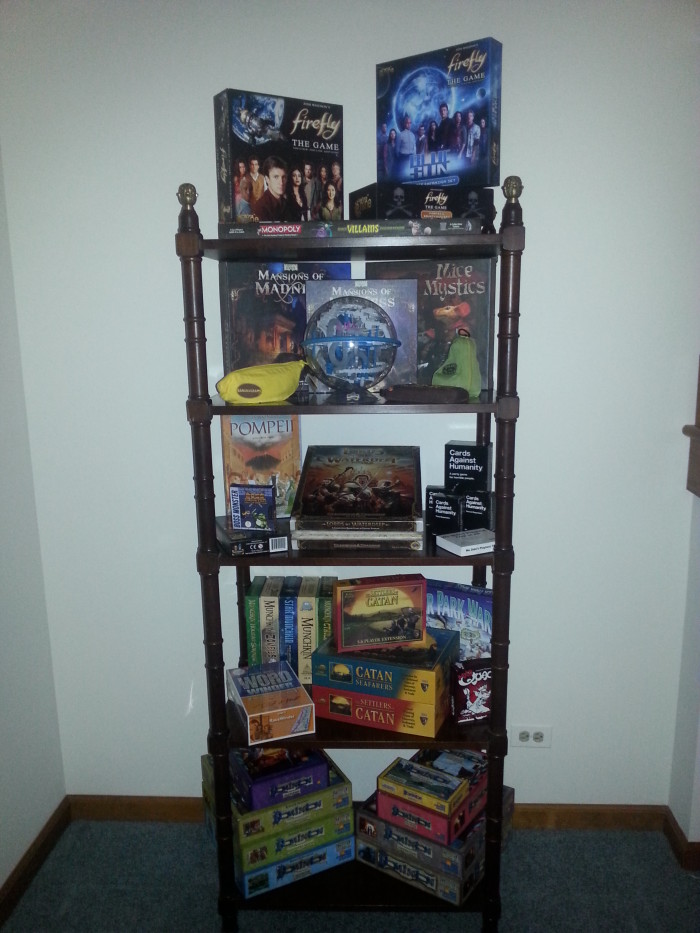 I had to crowd source the rest because I'm writing this on the train. LUCKILY, Brian was pretty quick on the draw… these are the crazies according to him: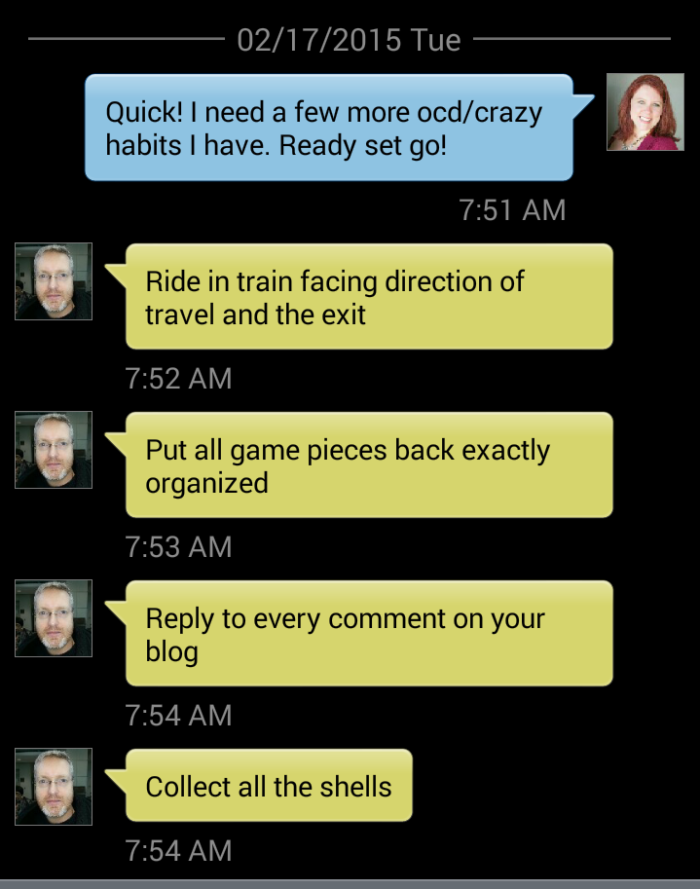 Replying to every blog comment. He sees me glued to my phone, or saying from my computer, "I'll be there in ONE minute…I just need to reply to this comment." What he doesn't see is that I'm sometimes days late or I miss a comment completely.
I put all the game pieces back in the same spot according to my system. I don't think he  understands that this doesn't make me crazy…it's the only way the boxes close properly.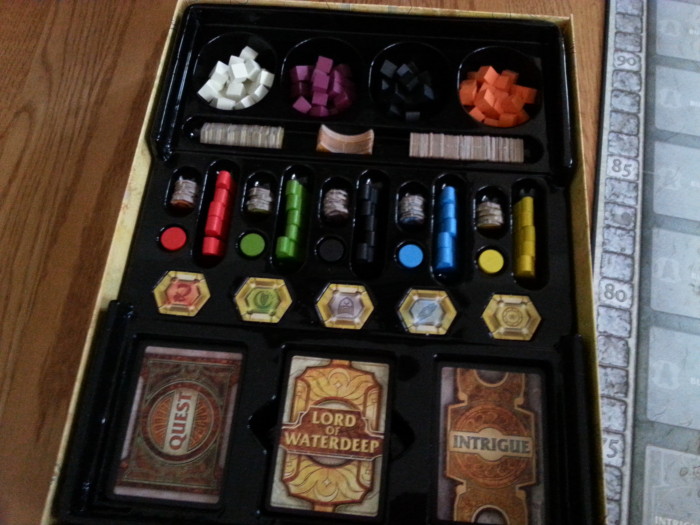 Collecting all the shells…okay…maybe I do go a smidge overboard. I pack an empty suitcase to bring shells home from Florida…and I have boxes and boxes of shells. Organized by type…
What crazy/weird habits do you have? What crazy habits would your partner/best friend say you have?