Now that Christmas is over (okay, almost over…Christmas may still be going strong in our house. I've only taken down three of the seven trees in our house), I'm starting to finally get into the making our house a non-holiday-decorated home. I've been looking for little accents to make spaces seem more homey and trying to find ways to really brighten the rooms.
I found some really great (and RIDICULOUSLY cheap) window treatments to make our dining room a stunning, sunny space.
And then I started to look online for some other decorative accents. I was invited to try out the home selection at Luna Bazaar, which has a great selection of votive holders, table runners and other really unique pieces to make a house a home. I opted for a few shell votive holders to make Brian's bathroom a little nicer. We haven't painted any of the bathrooms yet, so I'm working with what I can. Brian's bathroom is the master bath, because I'm weird about preferring to shower in a tub – and the master bath is actually a full-size shower. The tiny room is BLUE. Like so blue, da bo dee da bo die wouldn't even cut it. The entire bedroom and bathroom used to be that blue, but we'll settle for painting the mostly visible parts and get to the bathroom part eventually.
I chose votive holders in colors that would match our blue/green bedroom theme just in case they didn't work out in the bathroom (or if we ever do something really cool with Brian's bathroom…I'm thinking maybe a deep sea theme (the octopod and dolphin are a good start, right?). Then the dark blue walls would totally work…
It's hard to see the ridiculous blue walls with the camera flash, but rest assured, it's REALLY blue. I really love the way the votives look. The painted shells are very delicate, but elegant. When I was browsing Luna Bazaar for the products I wanted to purchase, I came across QUITE a few things I'd be considering over the next several months.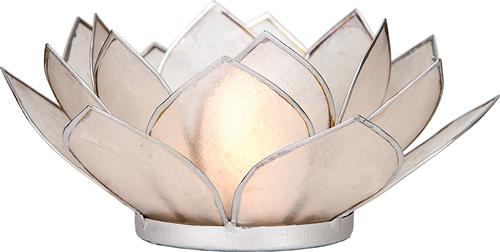 With my new yoga venture (have you seen my mad skills on Instagram?), I've been thinking about setting up a better yoga space than the one I've been utilizing. This is in my bedroom (that weird window looks out onto our front room and I can just see myself falling down on a bad pose…):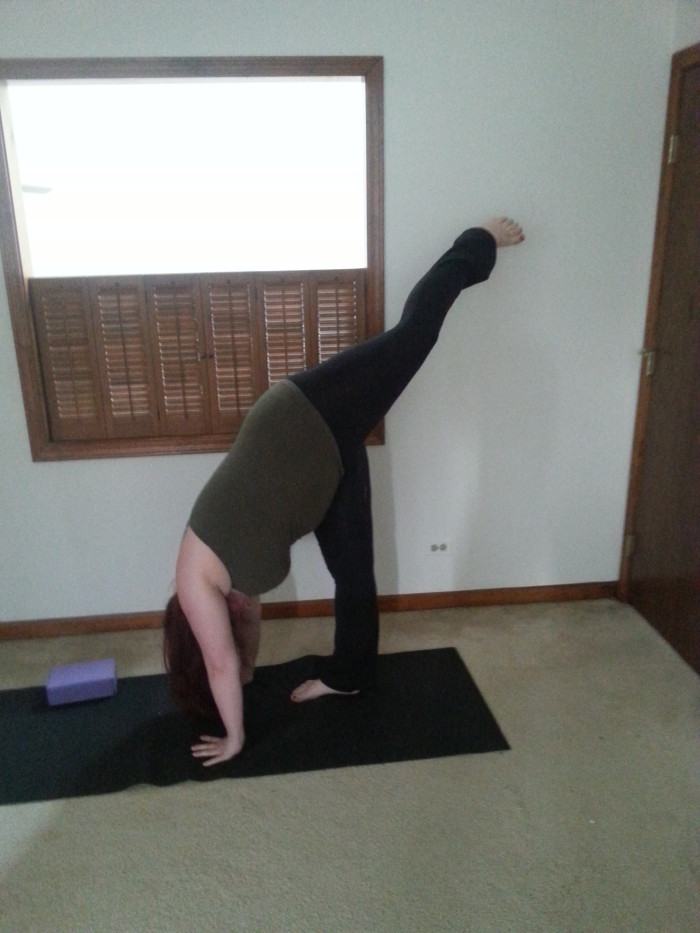 I really love the tapestries and wall hangings, and I think this wall hanging would look awesome in front of the window (and maybe block a little of the resonating sound from downstairs). Isn't it beautiful?: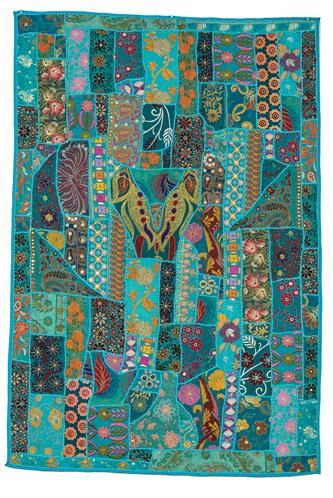 And of course, I looked at some of the holiday stuff…For Halloween, I think I may NEED these skull lights.
Have you checked out Luna Bazaar yet? What items would you want to add to your home? What small accents have you added to spaces in your home to make them a little bit happier?
While no one paid me to say nice things, I did receive a gift code to purchase a few items from Luna Bazaar in order to tell you about them. Additionally, any links you use may be affiliate links, of which I will receive a small percentage of commission from your purchase.