Hey Bloggy Friends! I'm still in sunny Florida. Don't miss me too much. I wanted to pop in really quick to give a sneak peek into our trip. Here are just a few things I've learned this week.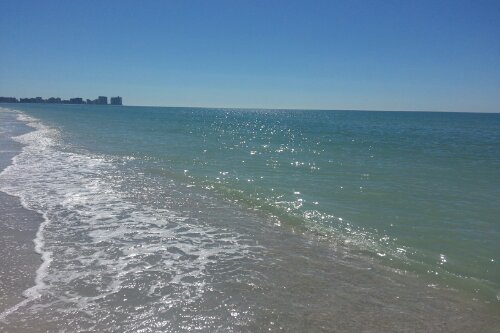 1. It's much better to appreciate and enjoy your vacation than document every second of it. So when I'm short several hundred photos, please don't be sad.
2. There will ALWAYS be something you forget at home which results in a $75 trip to Walgreens, but thank God for Walgreens, right?
3. I should never eat pizza outside of Chicago, because no matter how ok it is, it's not Chicago pizza.
4. When sunscreen says 80 minutes, they sort of mean business…when you spend 3 hours walking away from the sun you're going to get your ass (well everything underneath it) burned.
5. Live sand dollars are fucking awesome. They're purple and furry…except the furry part is all wiggly and awesome.
6. It's really nice to blow dry my hair without blowing a fuse.
7. Beers to acquire: Big Rod Coconut Ale and Schofferhofer Grapefruit Hefeweizen.
8. Yelp rocks my Yelp Elite socks off. I'm 2 for 2 in restaurant selection.
9. Eleanor and Park is my new favorite book.
10. I want to live in Florida.