Good morning friends (I figure if you're reading my shit, we're buds now, right?) We've been playing this oh-so-fun Chrissy's life blog for a while now… It's time I started telling you about boys. I think I'll work backwards and start with my last real relationship before Brian.
Let me preface this by telling you about my state of mind when I met The Bartender(Please see my post about nicknames). I had just left my full time job as a catering manager to pursue a master's degree in education. I was on the verge of claiming bankruptcy, I lived at home with my parents, I had no job, no money, and didn't exactly feel "on top of the world."
I met The Bartender at a Jaycees event, where he was bartending. We flirted all afternoon, and he seemed so adorable, I couldn't help myself. The fact that he was flirting with me, even though I was covered in chili and wearing a hoodie…spoke volumes.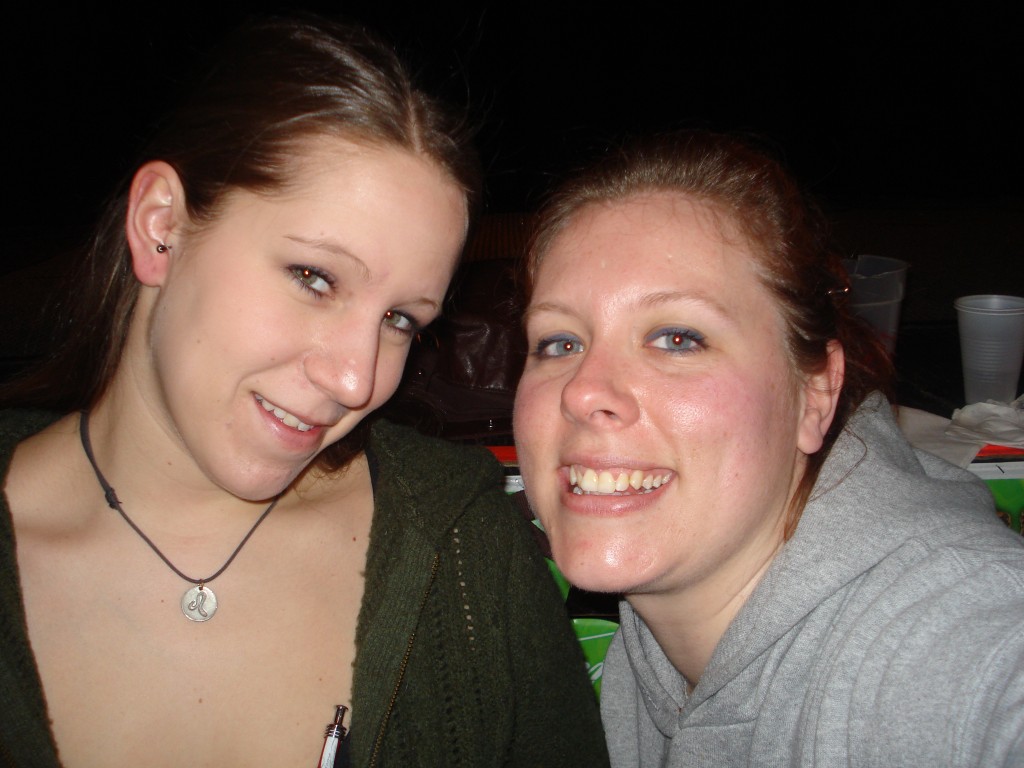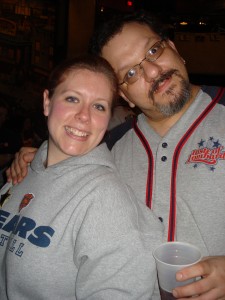 I walked up to the bar with a plan. My bestie, Lily, and another friend, Ana, were there at the far end of the bar cheering me on. I strutted my bravado over to the bar and called The Bartender over. He asked if I wanted another pitcher, but instead of replying, (mostly, because if I didn't do it immediately, I would lose all balls) I shook my head "no," and used my favorite pick-up line at the time, "So," insert the most sickeningly sweet, unbelievably adorable, irresistible smile "If I gave you my number, would you call me?"
Now, I've used this line, dozens of times…and to be perfectly honest, this is the ONLY time it worked and the guy actually called. We chatted. We flirted. He asked me on a date. It was kind of cute.
I dated The Bartender for a little under a year. But I knew for the better part of that year that I was, in fact, settling. As evident by the fact that I am no longer with The Bartender, it all worked out as it was supposed to. But at the time, I really would have stayed with him, for fear of never finding someone else to love me.
Except that…my quirks weren't adorable. They were annoying. His quirks weren't endearing. They were ridiculous.
The Bartender lived in this weirdly fucked up situation that I didn't quite understand at first. He was in his early 30's working towards his bachelor's degree and bartending. So we were both in school. We were both poor. I lived at home with my parents…
He lived at someone's home with that someone's parents. Who? You might ask… Well I called him Man-Wife. Man-Wife was an older gentleman…I never discovered Man-Wife's age, but for all intents and purposes, let's say he was in his early to mid 40's. Man-Wife and The Bartender shared a room. Two queen sized beds in one grown up room. I should have run screaming. But The Bartender was nice. And I needed a little nice in my life.
The Bartender was a sports fan (Bears, Blackhawks), but he was also a Cubs fan. This, I've discovered, tends to be a deal-breaker. It would have been fine, if The Bartender had ceased the obnoxious ranting on and on with stats about the Cubs. I couldn't have cared less.
Now, the bartender was also a Bears fan… I even took him to his very first game. Lucky Bartender. He bought me a Bears jersey for my birthday. My first real-ish (non-Walmart) jersey. Of course, he informed me later that the only reason he could afford that fancy pants present was because he had won big at the boat. This was not endearing to me.
I really don't like gambling. I went through a brief phase in my life in which I would spend a few dollars at the boat in order to procure free hotel rooms in Peoria. This seemed reasonable. But if I lost money, I was always very mad at myself…and I missed the shoes that I could have bought with that money.
Man-Wife loved gambling. Man-Wife, his mom, his dad, his brother, and The Bartender all loved gambling. That was their thing.
That and being crazy. The Bartender let Man-Wife and family dominate his world. This is probably a testament of The Bartender and I not being right for each other, but if The Bartender and I tried to make plans or he wasn't going to be home when he said he was, he would have to call for permission. And sometimes Man-Wife would bitch at him for being late. For not coming home to cook dinner. For not going grocery shopping as a family.
Man-Wife. Noooo thank you.
The Bartender lasted for a good percentage of my adult life to date…so he warrants a two-part story…
To be continued… The Bartender Part II