When I was 12, my mom was diagnosed with Hepatitis C after years of poor liver counts and ignorant doctors who told my mother (who rarely drank, and even more infrequently drank to excess) to drink less. Miraculously, she fit the prerequisites for an experimental drug study using Interferon and Ribavirin which, until very recently, was the main drug combination used to treat patients with Hepatitis C.
Unfortunately, Interferon and Ribavirin come with some nasty side effects. Essentially, Mom was sick 4-5 days out of any given week for six months. As the responsible oldest child in our household, it became my duty to ensure that the family was fed, the house wasn't a disaster, the new pool (our consolation "prize" for having a sick mom) was taken care of, and Mom had whatever she needed.
I essentially took over being Mom for a while. I made sure everyone had a hot meal at dinner time, maintained a clean-ish house, catered to my mom's illness, and tried to keep everyone's spirits high. It wasn't easy. I frequently yelled at my younger-by-10-months brother to put his stuff away, because I JUST cleaned that room, scolded my 50-year-old father for trekking mud into the kitchen or ordered my 70-year-old grandfather to stop eating because I was cooking dinner.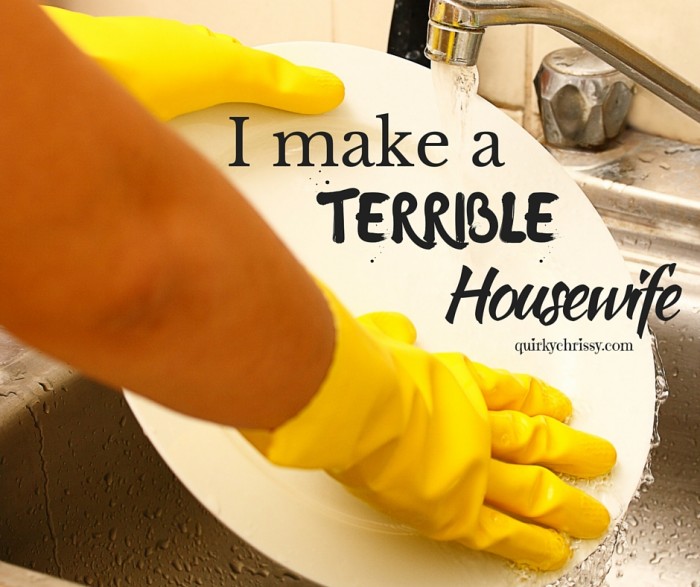 Of course, that grandfather of mine was a real spitfire. Whenever I was cooking, cleaning or lecturing him on something, he would look at me with a sparkle in his old man eyes and tell me, "You're going to make some man a great housewife someday." His comments burned in my mind with fire and brimstone, and I would return his sentiments with a dagger stare and a snide remark. Sometimes I'd tell him I was a lesbian, and other times I would tell him I'm never getting married. Nothing ever phased him. He used to tell me, "If you didn't tease me, I'd worry that you didn't love me."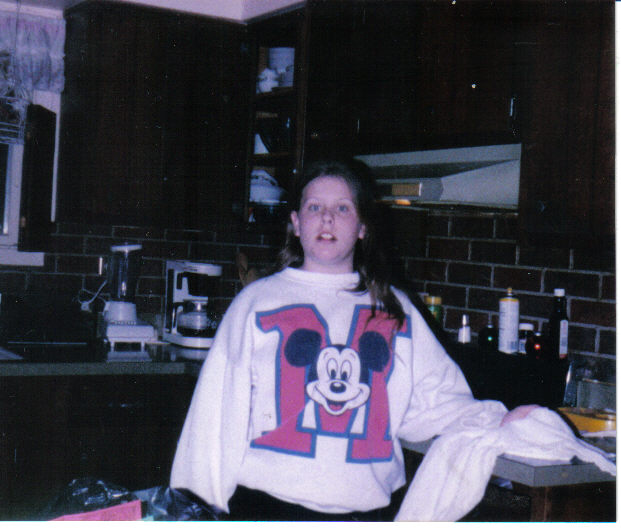 My grandfather was right about my teasing him but so very wrong about the kind of housewife I would become.
Even though we just got married, I've been playing house with Brian for years. In all reality, I make a terrible housewife. I can cook well, but that's about as far as my housewife skills take me. I make a wicked mess whenever I create anything remotely delicious in the kitchen, and I genuinely hate cleaning. Maybe it's because I did so much of it as a kid. When I cook, I hope Brian will pick up the slack and clean up after my culinary tornado sweeps through the kitchen. On the days I don't cook…I still hope he'll take charge and clean his own mess.
I'm awful at keeping up with laundry…unless the laundry has been skunked. If I get as far as putting the laundry into the machine, I'm lucky if I remember to switch it over. Then, the really difficult part is removing clean laundry from the dryer and folding or hanging it. That's the worst! I regularly have enough shirts and pants to get me through several weeks without doing laundry, and before Brian, I used to buy new socks and underwear just so I didn't have to do laundry. When I was out of clean underwear, I'd go commando, regardless of the season.
Vacuuming is my least favorite chore in the history of ever. There's something about the heavy rolling machine pulling me with it as it moves. I don't know why, but it makes me wiggy. As a kid, I would call myself a human vacuum and use my hands to push hair and dust around the floor in the hopes I could get away with not actually using the vacuum. I tried that once as an adult, and then I thanked God there was someone else who would vacuum for me. No one wants rug burn on their palms.
When I clean a room, it takes me hours, because I feel the need to go through every single drawer,  cabinet, and box in an effort to organize my life. I usually give up about halfway through with piles of the emptied drawers and closets getting shoved right back where they came from.
The last time I tried to clean the toilets, I got a raging deep cut, that didn't heal properly and took weeks for me to recover. Yes, I cut myself cleaning the toilets.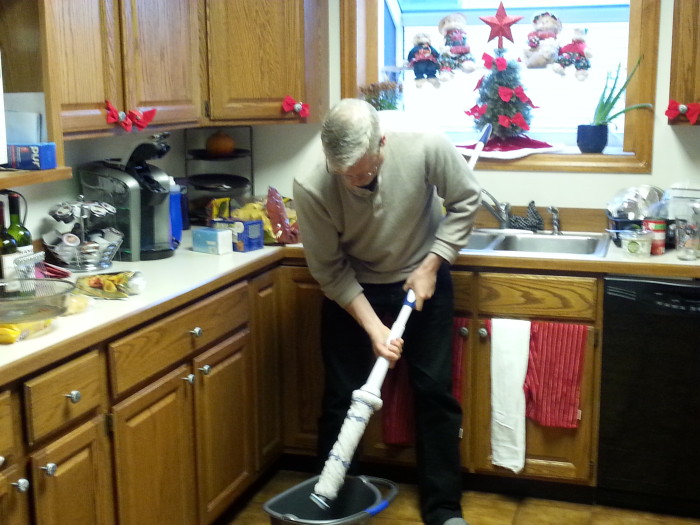 Luckily, Brian doesn't mind sharing the laundry duties with me. As soon as he learns that girl laundry needs to be hung, we'll be A-OK. We switch off laundry days and he holds me accountable for my end of the bargain, or we do the laundry together and he still holds me accountable. He vacuums because he saw how ineffective the human vacuum was, and I'm pretty sure he didn't want to listen to me whine about my rug burns. I try to clean as many of my culinary messes as possible and have learned to limit the number of pans I use. Our bathrooms now have much less dangerous toilets, so we share that responsibility, as well. I make sure my bathroom is clean, and he's in charge of his. If I cook, he usually cleans up. Sometimes, though, I don't feel like cooking. So he'll order and pick up food or make one of the three things he knows how to cook: soup, frozen pizza, or frozen dinners.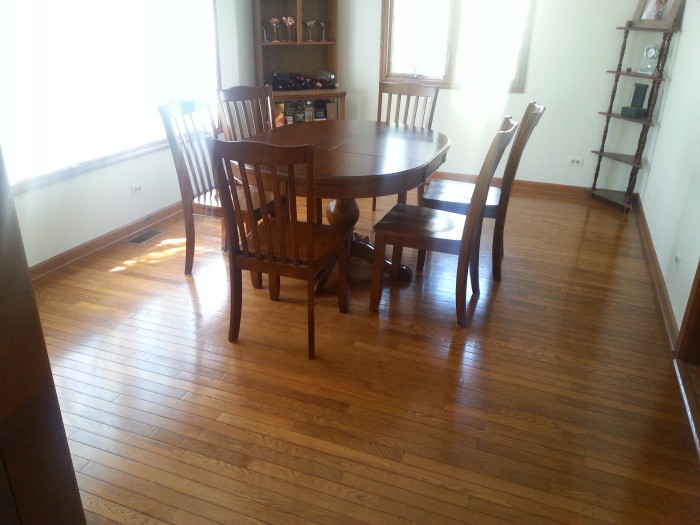 We make a pretty solid team, which is how it's supposed to be. June Cleaver, eat your heart out. This girl's ordering pizza tonight.
How are your housewife skills holding up? What chores are you responsible for?