So one of my plans/goals for this year is to lose some weight and get back to looking like the Chrissy in this karaoke picture. As Weight Watchers has always been my go-to weight loss plan, I'm back at it. Back in the days of college I lost 40 lbs when Katie at Words for Worms and I did WW together. I was way skinnier back then to start though! It's amazing how you think you're big until you get older and look back thinking, SHIT…I was so skinny!
My biggest reason for always going back to Weight Watchers is the flexibility. I can eat the foods I love. I can eat cheese (and the good stuff, not that nasty plastic fake cheese you people call American Singles) as long as I account for it. The trick is in the tracking.
I've mentioned that I've been working on a new site for my foodie-ventures (which has, of course, encountered some snafus)…and I think that it's all going to be Points Plus calculated when it is officially up and running. I may end up having to start it as a WordPress.com blog if I can't get what I want working soon. But that's beside the point. /end internal dialogue>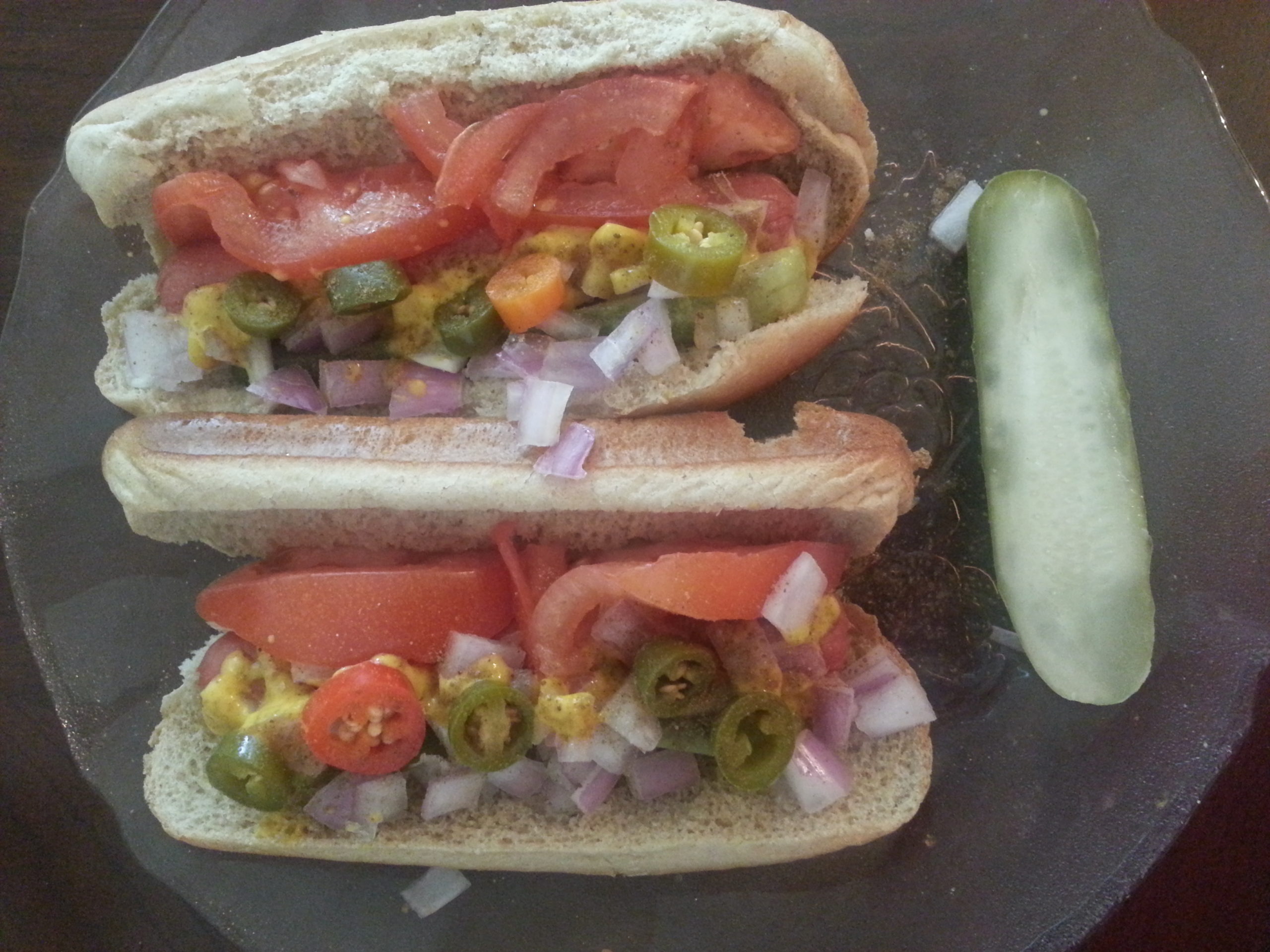 So last week, I was jonesin' for a hot dog like nobody's business. And quite frankly, the thought of a diet dog makes me cringe. I'm from Chicago (ish) for God's sake. So I'm willing to sacrifice the poppy seed bun for a whole wheat bun, but in no way on Earth am I sacrificing the meaty goodness of a Vienna Beef Hot Dog. Lucky for me, and you, on Weight Watchers, a small Vienna Beef Hot Dog is just 3 Points Plus.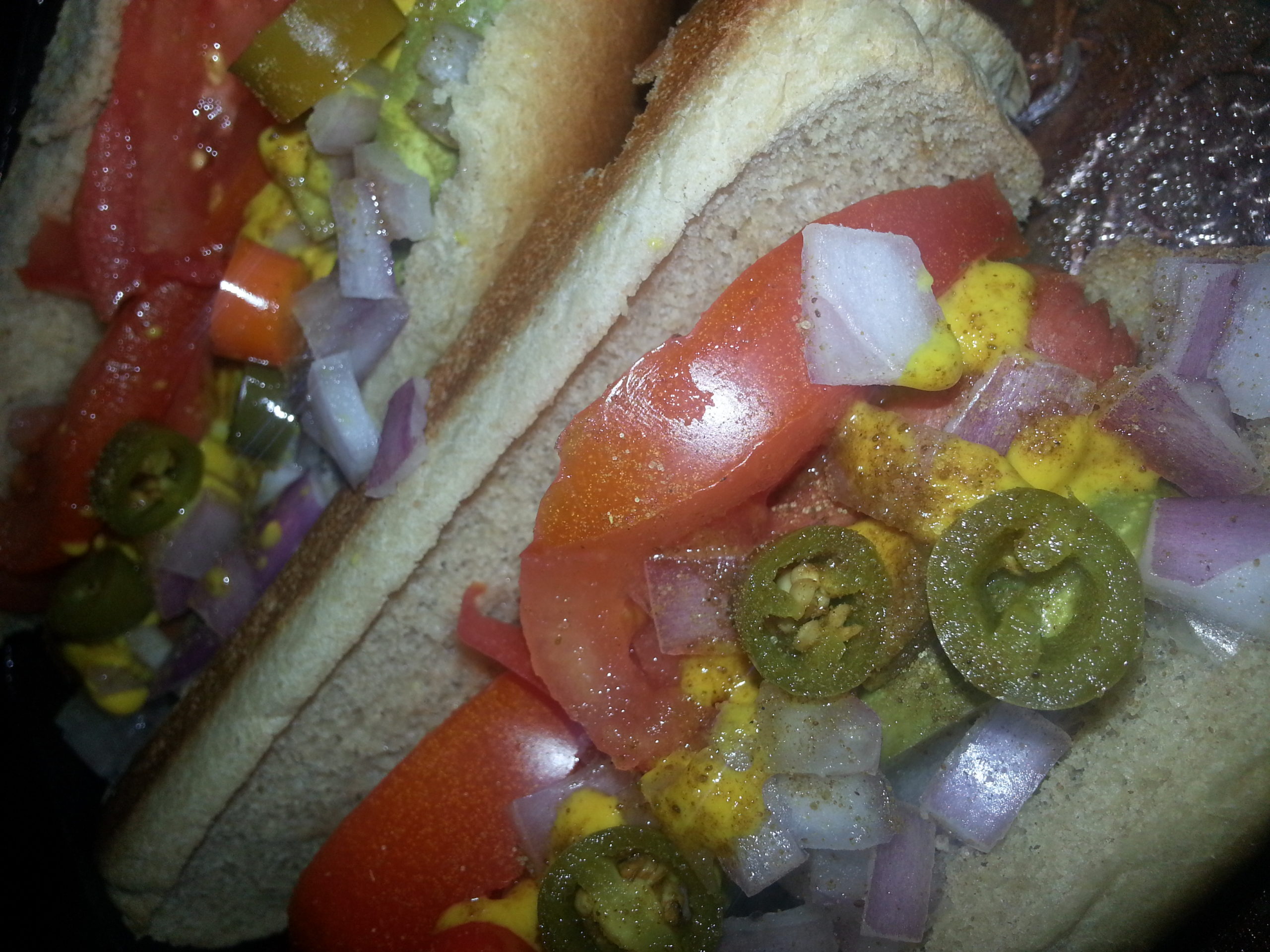 A true Chicago-style dog includes the following ingredients:
Poppy Seed Bun (Steamed)
Vienna Beef Hot Dog (Boiled)
Mustard
Bright Green Pickle Relish
Chopped Onion
Sliced Pickle
Sliced Tomato
Sport Peppers
Celery Salt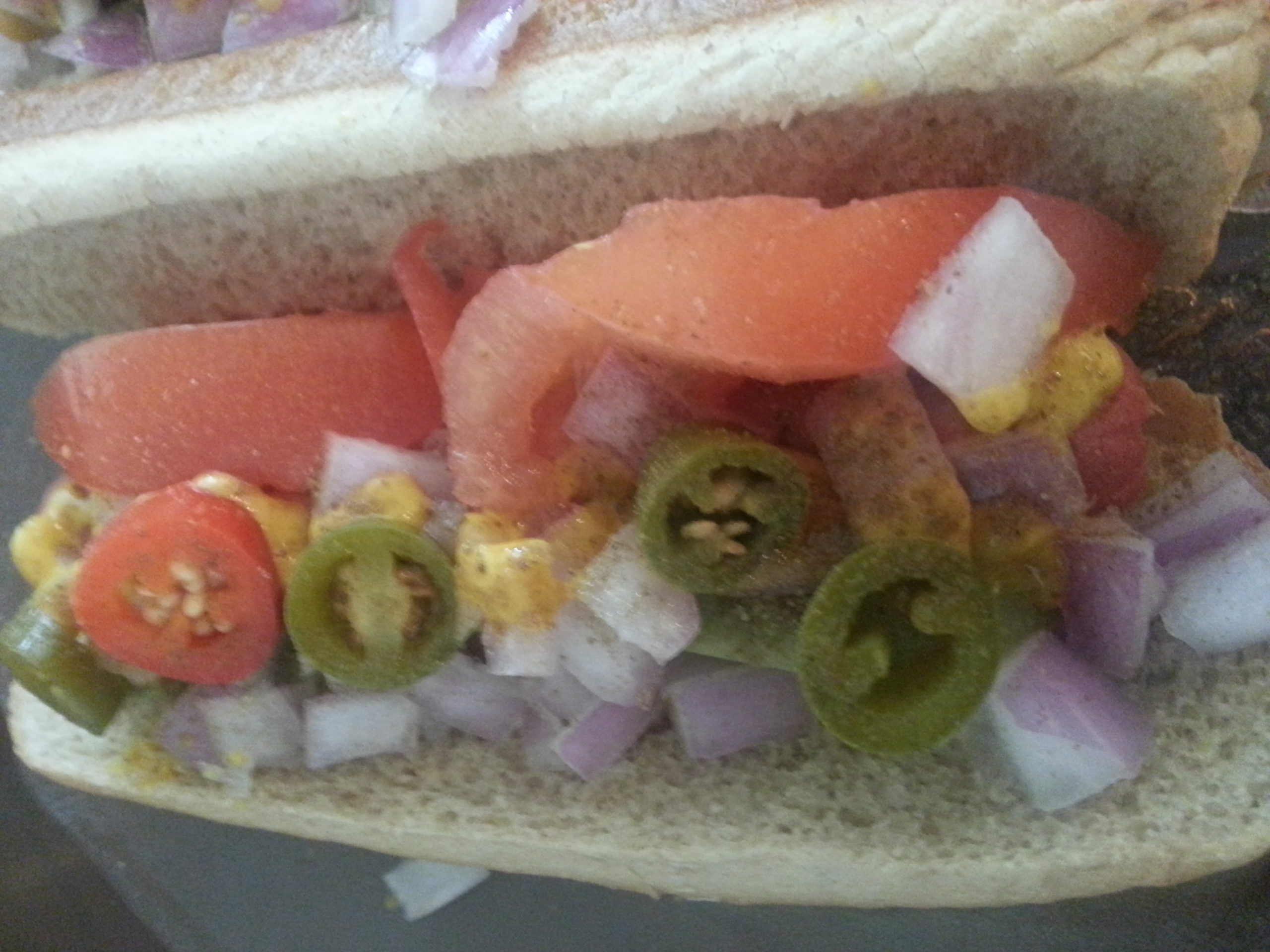 You'll note that most of those ingredients are 0 Points Plus! The poppy seed bun is 4 points (S. Rosens brand, if you will), but the whole wheat bun (Healthy Life) is only 2 points. (For the record, if I'm only having one dog, I'll suck it up and use the extra 2 points…but I had 2 dogs because they were delicious and I'm a glutton.) Green relish can be full of points, but 1 tablespoon is 0 points…so measure wisely. (I didn't have any relish, which is sad, but you know…I survived. I also subbed pickled hot peppers for sport peppers because I was missing a few ingredients…so adjustments can definitely be made…)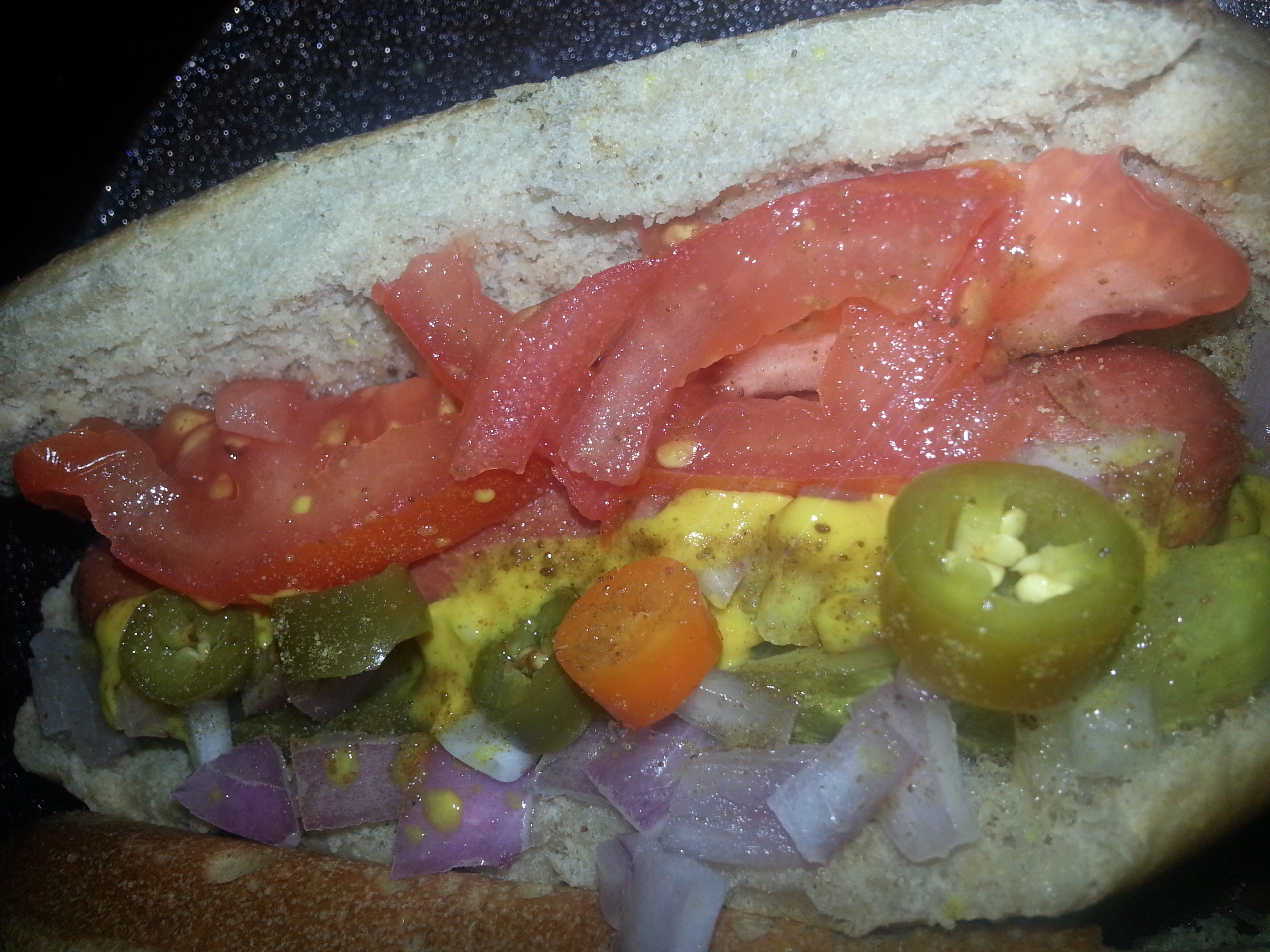 One last thing: if you put Ketchup on your hot dog, I will forever judge you. That is all!
What are your favorite local "delicacies?"