I've been participating in DeBie Hive's 30 Day Photo Challenge. And at the end of the challenge, I'll upload all of the images so that you can see 30 days in the life of a Chrissy. But for now, I'll just keep you up to date with the most interesting photo shoots. Last week, one of the topics was hands. I had planned to go home after work and take a picture with all of the heirloom jewelry from the strong women in my family…
But then Brian missed the train and our plans homeward were delayed. So I was sitting outside the train station, enjoying the gorgeous Chicago weather (for once), and this idea came upon me. I looked up at the Sears Tower (Yes. SEARS. Mother. Fucking. Tower.) and thought to myself…wouldn't it be cool?

And so I reached. I reached for the tower with my hand. It was tricky, but I managed it with some random weird looks from commuters.
And then, after looking at the results, I got an even better idea… I bet I could grab that building…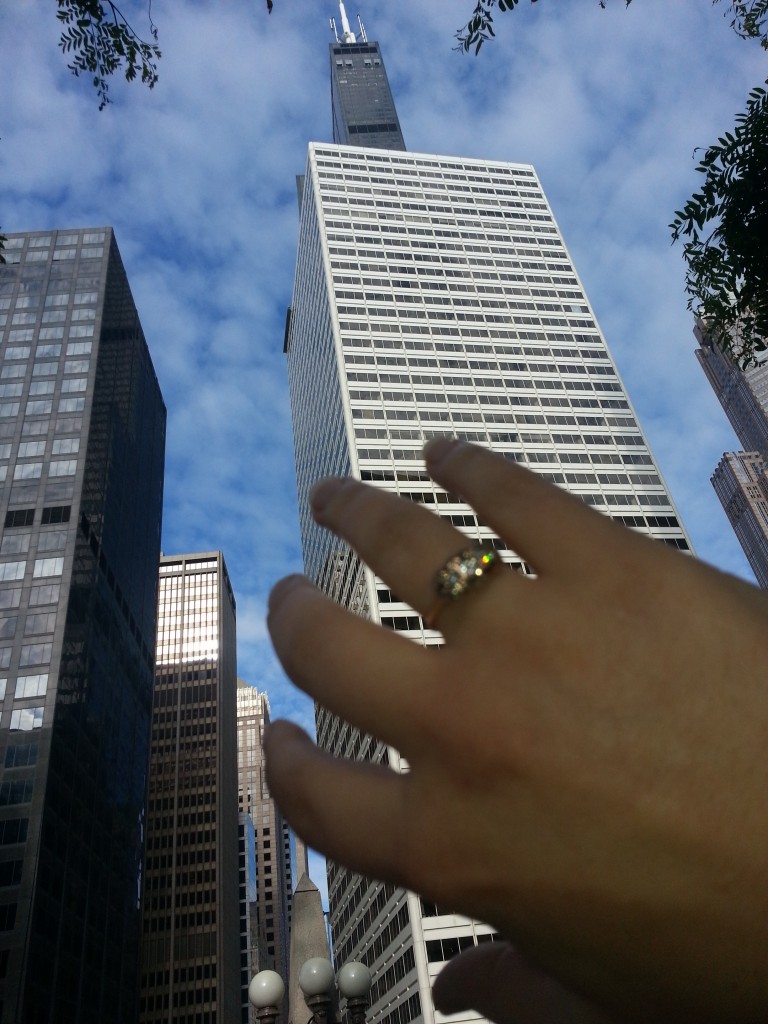 You'll see that I can move skyscrapers with the palm of my hand. Because I am a boss. But another idea popped into my head. Because I had been thinking about perspective shots like this since I saw something awesome on A Clown on Fire…And so there I was…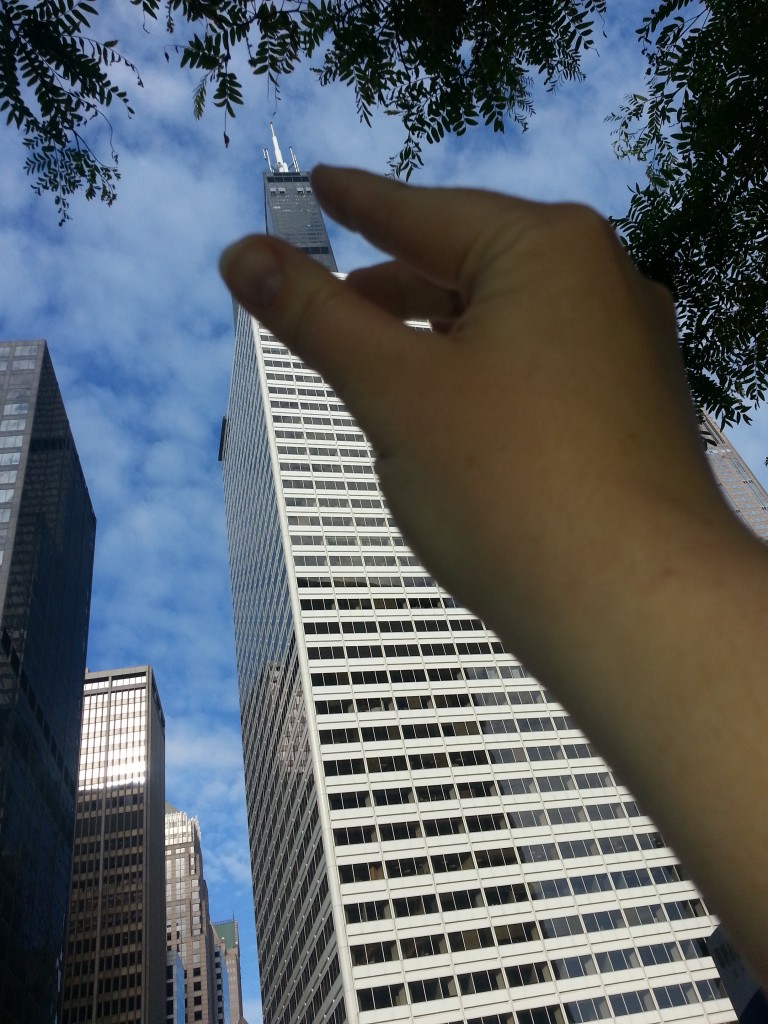 Squishing skyscrapers with my fingers. Like a boss.
It was a great day. (And maybe Le Magnificent™ Le Clown will come squish sky scrapers with me one day…hint hint beg beg.)
Also, this: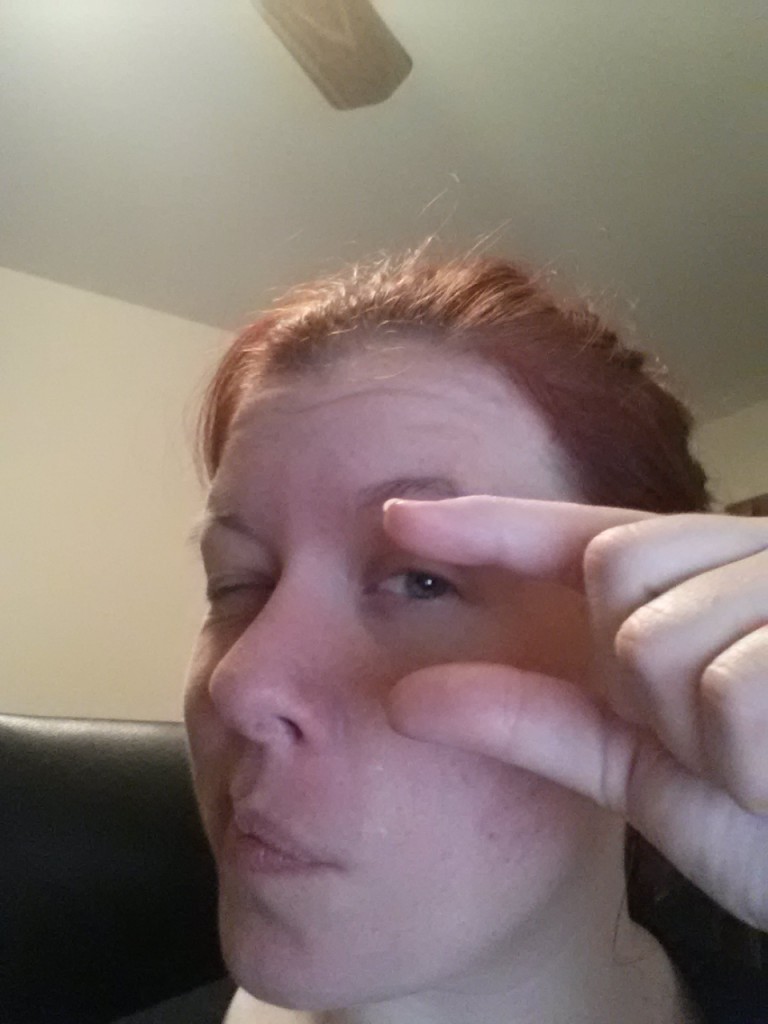 Happy Monday Blog Friends!