One month from today, I'll be waking up next to Brian (um, yes. He's not allowed to abandon me the night before our wedding, despite the fact that the world thinks he shouldn't see me before our wedding. And despite the fact that he's probably going to wake up to a house full of crazy if my family has anything to say about it…) and starting the most magical day of my life to date. You know how my Clark Griswold expectations have already built this up in my mind. Don't try to fix it.  
But the last nine months have not been without fault. I've made LOTS of mistakes in this whole wedding planning process. Even while utilizing the best wedding advice ever, I still managed to stress out internally to the point where it came out in the form of motherfucking shingles. And remember how that advice said not to stress about the details? I just put them off until…well…now…or two weeks from now. Whatever.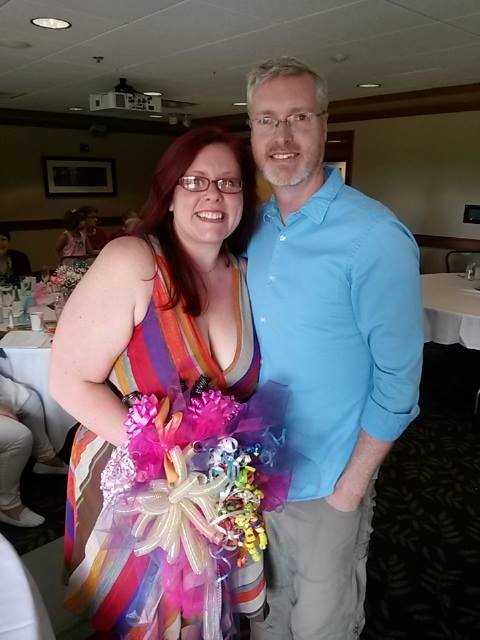 So I've made some errors…while drinking a lot of champagne. And enjoying every minute of being engaged (except for the moments people encourage me to use the word, "fiance," because I really think it's a douchey word). I thought I'd tell you things you should probably not do (and I'm sure over the next 31 days, there will be a laundry list of more things I'll do wrong. But you know what? At the end of the day, Brian is marrying Chrissy. And then we're going to Europe (and don't try to rob my house, robbers. My brother is moving in for the time we're gone. And he's big and scary and mean).
Don't do what I did
I ordered enough invitations to hand one to every. single. man. woman. and child (yes, even the toddlers standing up in my wedding). NO ONE TELLS YOU THAT YOU ONLY NEED INVITATIONS ON A PER HOUSEHOLD BASIS! So I'm telling you. We ordered our invitations from Vistaprint using Ebates for a sweet bonus, but I ordered way too many of them. Luckily, I was able to change my order when I realized my mistake, but they could only give me a big fat credit on VistaPrint to make up for it. So, I've pretty much got business cards for life or I might order some cool rando swag. We'll see.
I forgot to stamp envelopes. On both thank you notes from my showers and actual wedding invitations, several came back to us because I didn't triple check for stamps on everything. Sometimes, the post office is nice to me. Sometimes, it's not.
Speaking of invitations, I also sent several invitations to the wrong or old addresses. Also resulting in envelopes being returned to us.
I'm also pretty sure we forgot to send invitations to some people full stop. This was a very hectic time in our lives, and I don't know how people do this and dear god why didn't I hire someone to manage the details?!
I waited until the last minute to book our hotel rooms. I know that had I booked two months ago, when I booked our flights, I probably could have saved a shit ton more money. But I did work pretty hard to get the best prices I could for the nicest hotels in our price range on TripAdvisor. I'm very happy with our choices. For now. I'll let you know in October how that worked out for us.
I still haven't picked out music. Like…none of it. Ceremony music. First dance song. The only thing I know for certain is that my dad and I will dance to "Daddy's Little Girl" because the man has had that planned since before my actual birth. And now it's like fuuuuuck. I can't believe I put this off and now I have to make decisions. I hate making decisions. WHY DIDN'T I HIRE SOMEONE TO MAKE DECISIONS?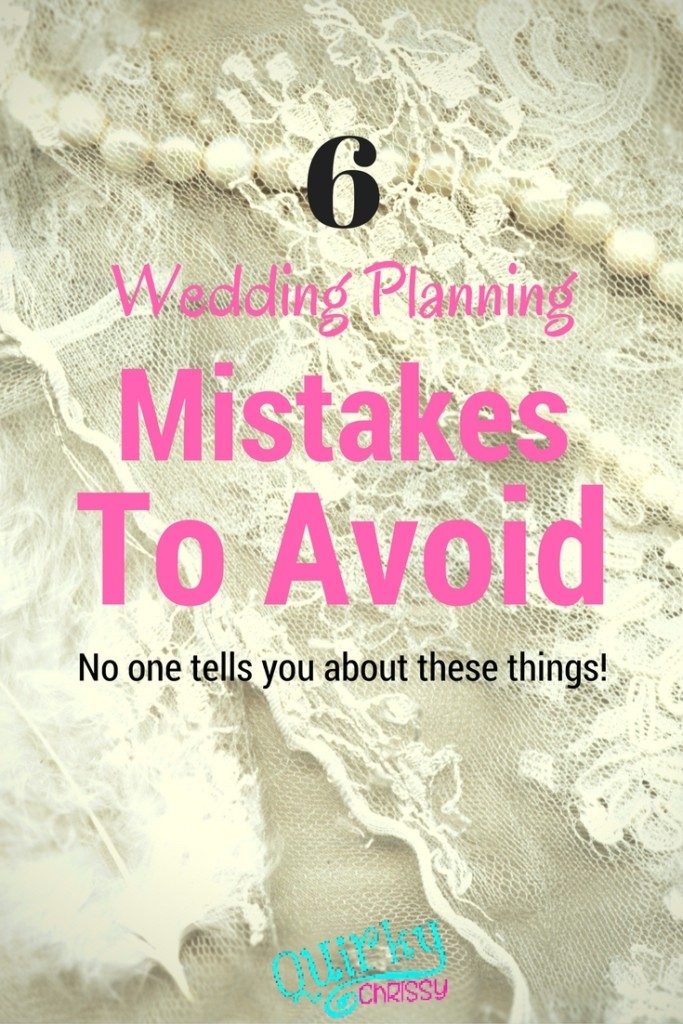 Well, I know there are more mistakes to be made, so I'm just going to get to making them, and I can't wait to tell you all about everything! And if you're getting married…hire someone to manage the details.