Brian and I are getting married on September 16. For those of you not interested in mathing that out, it's approximately 4.5 months  (or exactly 142 days) from today.
We had our engagement photos last weekend, and they were ridiculous,  just like us. For those of you not following on social media, here's a sneak peek:
That guy right there? Is my favorite. And soon, he will upgrade from handsome boyfriend to handsome husband. Here's why:
He makes me laugh. So much. If you can believe it, he's actually way funnier than me. And he can keep me laughing all day long.
He keeps me grounded. I was out with some girlfriends last night and we were talking about how WHEEEEEE!!! Out of control we can sometimes be, and Brian can bring me right back down to earth when I need to be there. But he also holds on tight as I flutter free(ish) in the breeze. Never let go,

Jack

Brian. Never let go.
He's so fucking smart. I learn something new every day. He also understands things about the world and can try to rationalize them for me when social injustices make me cry.
He's so generous. He lets me warm my cold hands and feet with his human space heater body…at night. When he's trying to go to sleep. And then he laughs with me (see the first bullet).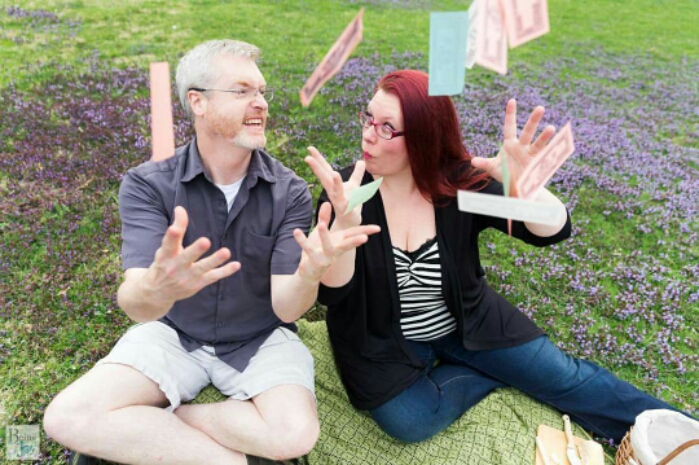 God, he's the best.
via GIPHY
Are you married? Got any marriage advice? Why do you love your partner or best friend? Is your person as awesome as Brian?