So, now that we're married, Brian and I have been having the baby conversation. You know, because we're not spring chickens or anything. Note, before we get things going here: I AM NOT PREGNANT. Okay good. Glad we got that out of the way.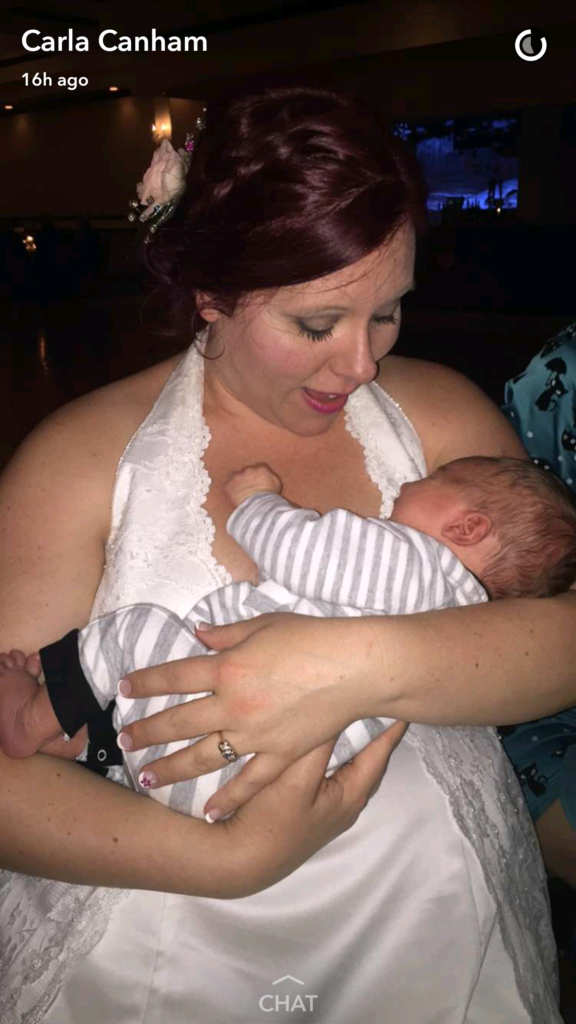 The conversation has kinda gone something like this.
Me: Brian, I want a little girl. If I don't get a little girl, it's all. your. fault.
Brian:  Oh really?
Me: Yep.
Brian: I see.
And, sometimes, it goes like this:
Me: Do you want a girl or a boy?
Brian: It's probably cliche, but I don't really care, you know, if it's healthy. Some people really want, like, a mini me.
Me: …
Brian: You know like a miniature version  of themself…
Me: …
Me: starts nodding enthusiastically
Brian: I take it that's what you want?
Me: Don't YOU want a Mini-Me? Not like a Mini-You…a Mini-Me. A Mini-Chrissy. Can't you just imagine living with two of us!?
Brian:…
And SOMETIMES, it goes like this:
Me: I want all the babies!!
Brian: Oh yeah?
Me: Yep. I want a Mini-Me and a little boy who loves me forever. And what if our first little girl is nothing like me? We'd obviously have to try again. You know, until we get it just right.
Brian:…
And then there are the times it goes like this:
Me: Brian, will you still love me if I get pregnant and am totally crazy?
In other news, I think he's warming  up to the idea of us getting a dog.