Karma karma karma karma karma chameleon…
What's up guys! I'm back with another sweet ass product review and GIVEAWAY for you to check out. I got in contact with the fine people at Hank Player USA after checking out their awesome sauce t-shirts. They sent me a surprise t-shirt, which was fun because seriously, guys…who doesn't LOVE surprises?!
I received the softest, most comfortable tee I've ever worn in my entire life. No joke. AND it's super stretchy. And it's ridiculously cute. Would I have bought this design on my own accord? Probably not. Would I wear the shit out of it anyways? Hell yes. In fact, it was the perfect tee to wear for wheelie sneaks practice. My mom totally loved it too, and she's one tough cookie to crack. Sometimes.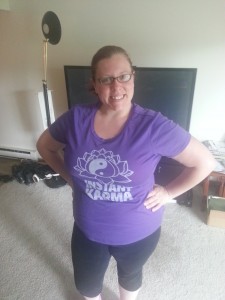 So let me tell you about Hank Player.
Everything is made in the US of A. They support numerous charities, including St. Jude Children's Research Hospital and Share Our Strength's No Kid Hungry Campaign. The shirts have been featured on The Big Bang Theory for all you nerds out there. They are the officially licensed retailer of NASA, Smokey Bear (Only YOU can prevent forest fires) and Woodsy Owl (Give a Hoot; Don't Pollute!) merchandise so you can rock out in some fabulous retro gear.
Of course, they have stuff for everyone in the family, so get something for your squishy nephew or your favorite tiny human, while you're shopping for yourself, your pals and anyone else who loves a cool tee-shirt. Seriously guys. This site rocks.
If I had gotten to choose which tee I got, I would have picked this one: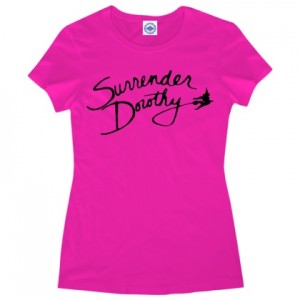 In addition to t-shirts, you can find hats, bags and more to indulge your inner accessory lover. So go check them out!
And it wouldn't be a solid review without a sweet ass giveaway to boot! One lucky winner will receive TWO surprise t-shirts from Hank Player in the size of your choice. Lots of ways to enter, so you can earn MANY entries to this bangin' giveaway.
Good luck guys! If you had to choose a tee, which one is your favorite?!