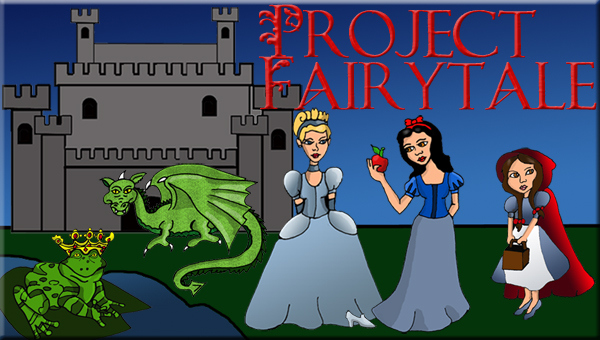 Remember way back when, a few months ago, when I was having a complete jealousy complex toward Katie at Words for Worms and I signed up to read some fairy tales and write about them as if I were a book blogger or something? No? Here, you can go back and read about why I chose Rumpelstiltskin…then come right back.
So obviously, my chosen fairytale was based on my obsession with Once Upon a Time (Stop judging me. Stop it.) Brian and I *almost* went as Rumpel and Belle for Halloween which would have been fucking fantastic. I would have even dyed my hair brown for the occasion. As you know, we ended up going as Jack and Sally so that I could keep my ginger color and have a bad ass costume to boot…
Do you want to know WHHYYYY Brian vetoed this plan? I'll bet you can guess after checking out this picture: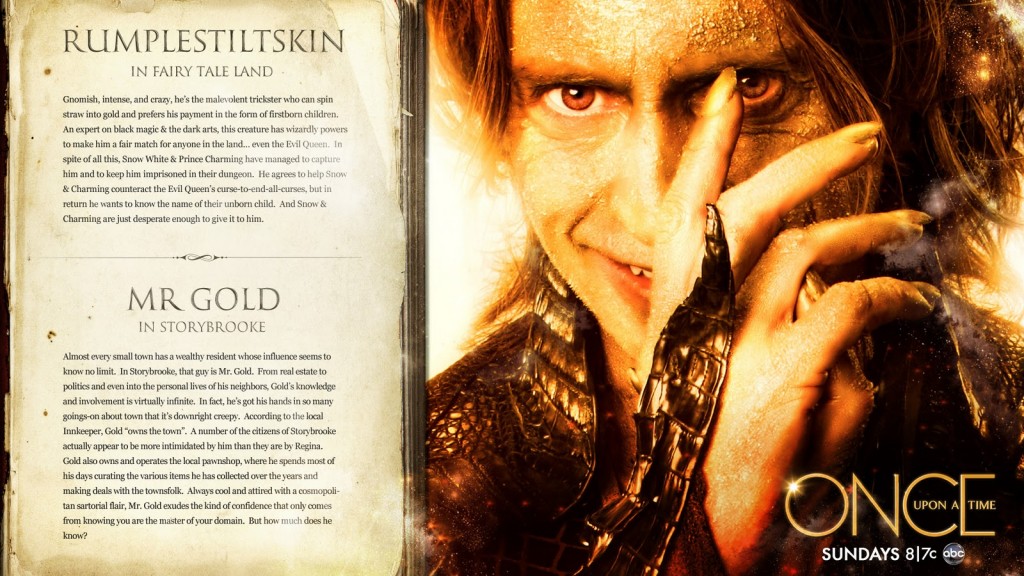 Yep, sparkles. shimmers. shine. Brian didn't want a sparkle face. He has no problem with makeup, but sparkles are a disease. Infectious. It's sad really…Because I miss my sparkle lip gloss.
That being said, I don't have awesome pictures of my boyfriend as Rumpelstiltskin, but you know what? After reading the original fairytale, I'm not as impressed with Rumpel.
Granted, I know…He wasn't all that great in Faerie Tale Theatre (and really, to be quite honest, neither was Shelley DuVall [If you are unsure of who or what I'm talking about, you definitely missed out on an excellent childhood experience: The joy of Faerie Tale Theater.]
When I was growing up, I was obsessed with Faerie Tale Theater. OB-SESSED. Whenever I was sick, Mom would go to Blockbuster [blah-k-bus-ter: proper noun: a place where one borrows movies for a set time at a nominal fee] and rent several episodes of Faerie Tale Theater. I would watch them over and over and over again. We had to get our money's worth of viewing from Blockbuster.
My favorites–the ones Mom would rent repeatedly–were The Snow Queen, Rapunzel, and Rumpelstiltskin. My grandpa had Sleeping Beauty on Laserdisc for me, and I had Little Red Riding Hood and Cinderella [Oh, God Matthew Broderick/Prince Charming I love you!] so I didn't worry about renting those. Yes I know I'm still in parentheses)…but I was hoping for a little something more…
OK, it's not a book, so much as a short (operative word here) story. You can read it easily enough by clicking the heading above. Fairy-tales are fables. They're stories to teach. To entertain. And at one time they were verbal. SO…they're short. Which is totally okay.
But you know what is not okay? Turning into a whiny little bitch because someone knows your name. OK OK it's more than that. The miller's daughter is SUCH a victim, it's not even funny. Her dad pawns her off to the king for riches. The king demands riches before he will love her. The little man promises her riches in exchange for everything she owns including her unborn child. But she's clever. And sneaky. And manages to survive her father, the king, AND the little man. So shit, girl…get the hell away from these crazy men and go find some elf in the woods or something…
In all seriousness, though, I think that there is something to be said about the power of a name. How often do you speak the name of your children, your husband/wife/boyfriend/girlfriend? Your friends? How often do you hear your own name? If you really think about it, it isn't always that often. You hear your name more when you're being talked about than spoken to.
Take a minute. Think back to the last time someone said your name. Was it gossip? Was it directed at you? Was it sweet or harsh? A name is a powerful thing to know. Google your name. See what pops up. What does the world know about your name? Do you want the world to know or do you hide behind a pseudonym? When you write about your family, your friends, your children…do you share their names?
Rumpelstiltskin may be just a short fairytale in the world of literature, but it certainly speaks volumes about power. And names.
Blog Friends, I want to know your thoughts…what is the power of a name?
Also…click the Fence to vote for me!