It's been a little over two months since Brian and I got engaged.  We (and by we, let's be honest here, I mostly mean me) are deep in the throws of the planning.
Since Brian has been telling me we would get married this year since last January  (why yes, he did wait until December to pop the question), I knew we didn't have a lot of time to waste. So we jumped right in.
It's gone a little something like this: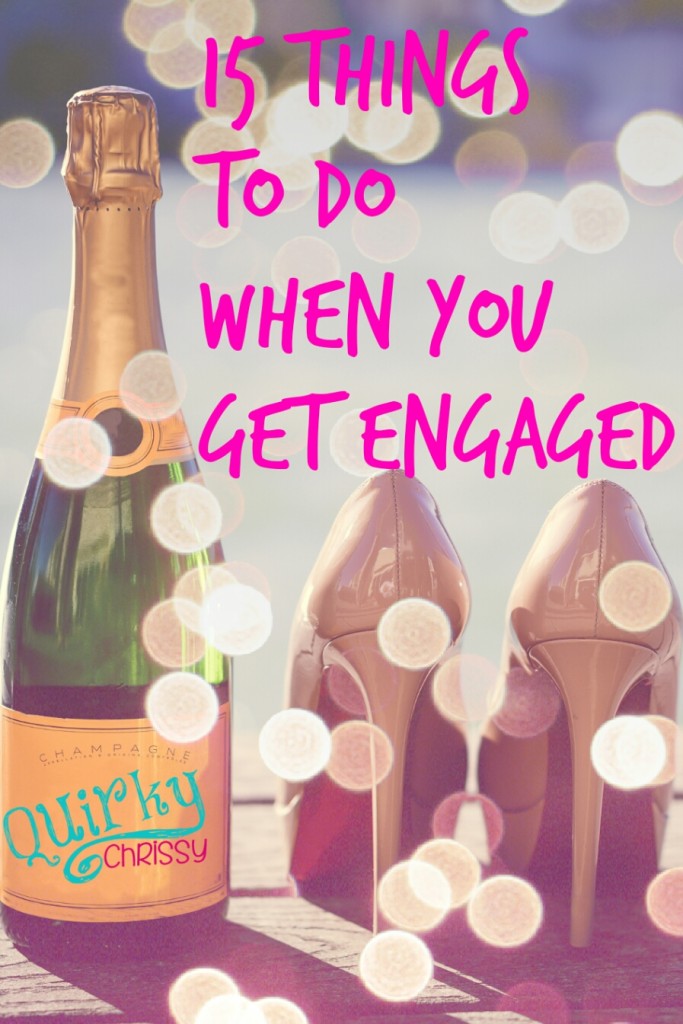 Read wedding planning book. I did this last summer, before Brian proposed, when my wedding guru friend Alessandra hooked me up with her amazingly helpful and real book.
Leave book on bedside table, let boyfriend wake up next to you reading book, and make notes in the margins when you know he's looking.
*Results may vary, engagement not guaranteed by buying or reading this book.
Get engaged. Sometimes,  this will happen before the wedding book reading. You do you, Boo.
Drink champagne.
Ask mom to stop blabbing to the world before you get a chance to tell some of your besties before they hear about it on Facebook.
Tell the Internet.
Drink champagne.
Start receiving wedding advice from anyone and everyone. Choose wisely which advice you listen to and which advice goes in one ear and out the other. So far the best advice has come from my boss: "Don't let the details stress you out. Don't get caught up in Pinterest."
The worst advice comes from everyone else (and let's be honest here,  I've offered this up to a lot of people, myself, and even try to convince Brian it's true, but it's likely a do as I say, not as I do situation): "Don't worry about what other people think. It's your wedding. You're paying for it. Do what you want." Yeah. Right. You know how many people have already told me how irritating they find a wedding without cake? Fucking Pavlovian responses. Wedding bells = cake. Even when the bride and groom don't particularly love cake.
Drink champagne.
Re-read wedding planning book. Alessandra encourages a do what you want mentality but she also understands that it's not always possible and to focus more on the not stressing out part. She's realistic about that shit.
Make future husband read the groom chapter of wedding book.
Binge watch Gilmore Girls.
Drink champagne.
Start making actual decisions.
Like the where: I started emailing venues for pricing, capacity, and other details. I plugged it all into a fancy spreadsheet I created and mathed the shit out of the prices. I narrowed it down to three places, found out availability for the general season we wanted, visited the venues and scoped out details, and ultimately made our decision.
And the photographer: This was a factor in our location as well. The photographer we (I) wanted was available on certain dates, which narrowed our venue options further.
And the DJ: We were so close to skipping this and just making a playlist, but decided the cost was worth it for someone who could actually read the crowd and manage the tunes to keep the kind of atmosphere we want.
Drink champagne.
And now here we are. Exactly 7 months from our wedding. We're not completely on track with the timetable mapped out in the book, but it's more of a guide than a rulebook, which is what we needed. With a lot more to do, I'm still not stressed. I'm excited. And in the grand scheme of all the things, the ONLY thing that matters at the end of the day? Is that Brian and I are pledging to spend the rest of our lives together.
So, fine. Let them eat cake.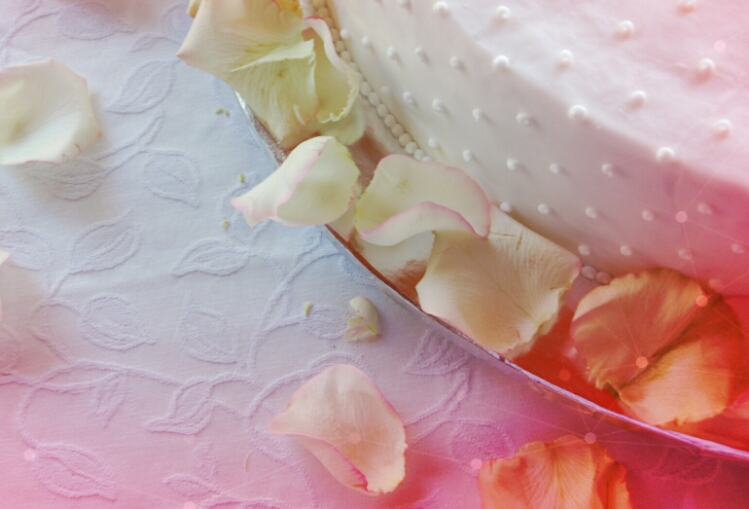 What was it like when you planned your wedding? If you're not married yet, what are you most excited/worried about? What was the best wedding you've been to like? The worst?