The following story about password security is true and real and SCARY. So listen up. Don't do what I did.
While we're here, I figured I should mention that I'm a brand ambassador representing F-Secure KEY in the effort to change the way people think about passwords and security. While I have been compensated for my time, all opinions, stories, and ideas expressed are still my own.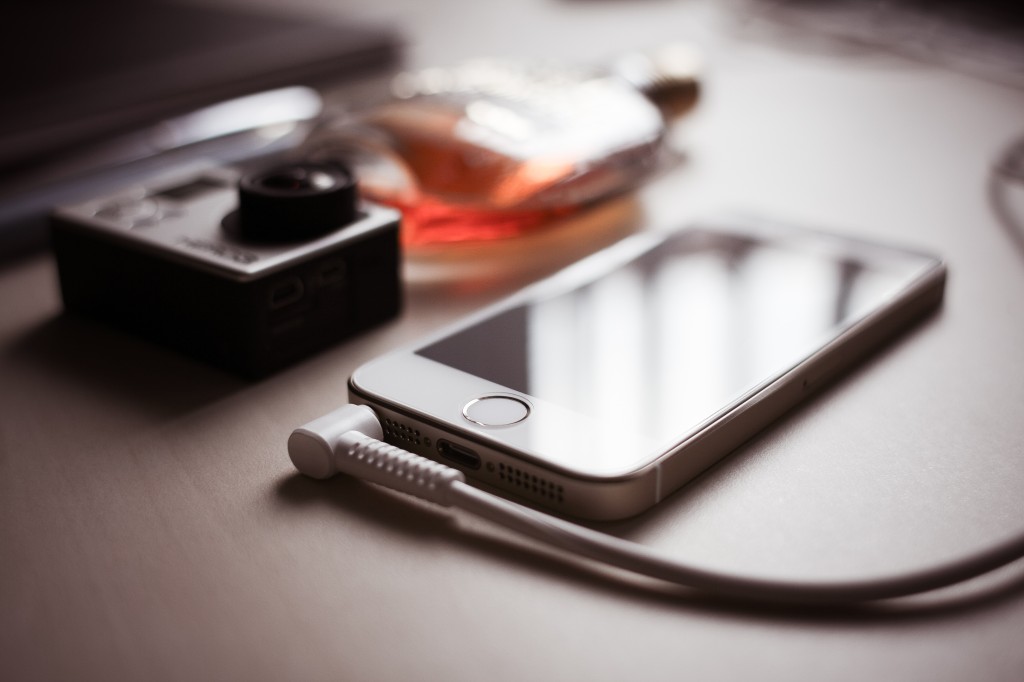 A story about giving away my password
A while back, I committed the ultimate password sin. My then-boss called me on my personal cell phone, while I was at lunch. "Quick! What's your work password?!" The panic in his voice and the anxiety in my system (which gets even more GAAAHHH! when I'm put on the spot) responded immediately and completely stupidly. I gave him my password.
Not only did I give him my password, I clued him into the type of password I was, at the time, prone to using. THANKFULLY it wasn't the password that I was using at the time for anything but my work log-in, but it was MY password. The password that I'm not supposed to give to ANYONE.
Even worse? I found out later that he was on speakerphone.
Now, he didn't think twice of it as something he was doing wrong. He genuinely did need my password to get into a computer for something. But he should have waited the 10-15 minutes it would have taken me to return and input my own password without giving it out.
After the chaos, I politely sent my boss an e-mail explaining how uncomfortable his request made me and that I felt it was a little inappropriate, and I would prefer not to be put on the spot like that ever again. It was then that he realized what he had done, and he did apologize profusely, promising not to compromise my personal security again.
Since that day, I've come to adopt a system of creating new passwords for different log-ins to ensure that I'm keeping myself digitally protected.
F-Secure KEY
Now, let's get down to the nitty gritty. Let's talk about F-Secure. I've been using the app for about a week and a half, and I still haven't integrated all of my passwords yet. But I'm getting there. And oh-my-God, I've had to change 3 passwords already so that I could input them into KEY – but I'll never have to change them because I forgot them again! Obviously, I'll need to change them every 6 months or so, but with KEY, I'll have access to all the up-to-date passwords without a whole heck of a lot of effort. THAT'S what I'm talking about.
I'm not going to lie, you guys. This app? Totally not sexy. Although I'm AM a huge fan of the delicious purple color. But what this app does? TOTALLY important. One might say necessary, depending on how many times you have to key in your password before you get it right…which for me is often quite a few. KEY stores all of your passwords in ONE place, so you never have to remember the 27 billion passwords for all the sites you utilize. With the free KEY app, you can store your passwords on a single device, but with KEY Premium, you can use the app on ALL your devices, whether you're a PC/Mac/Android/Little i. You won't have to try to remember all the passwords, as the app will keep them for you. You'll only need to remember your KEY password.
So who needs another flashy app when the function is what keeps you safe?
Just for you, I've got a code to try KEY Premium for two months, so you can see if less than $2/month is worth it to keep your passwords safe across all your devices. Download the KEY app and use the code PREMIUMKEYOFFER14 to check it out.  And even better? A giveaway.
Free KEY Premium for a year & iPad Mini 16GB Wi-Fi Giveaway
Oh look! The lovely people at F-Secure want to share their wisdom (and give you another device for storing your passwords)! All you have to do is enter, and we'll do the rest. The Giveaway Tools form below will be open until September 30 at 9:00 PM Central Standard Time. Good luck!
Blog Friends, have you ever accidentally given out your password to someone? How would you have handled the situation if your boss asked for your password?