Greetings friends!
This weekend, my mom called to inform me that a package had arrived. Excitement to the max ensued, as I was sure that my fall swap gift had arrived!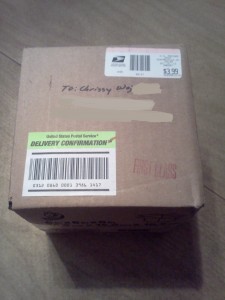 What is a fall swap gift, you ask? Well, allow me to explain. The delightful Joules, over at Pocketful of Joules, began a Secret Santa-esque fun activity for bloggers. I found out about it, and thought how fun it would be to play with other bloggers, and joined up. You can read more about the Fall Swap on Joules' site.
Excitedly, I opened the packaged. A lovely note in an envelope was enclosed: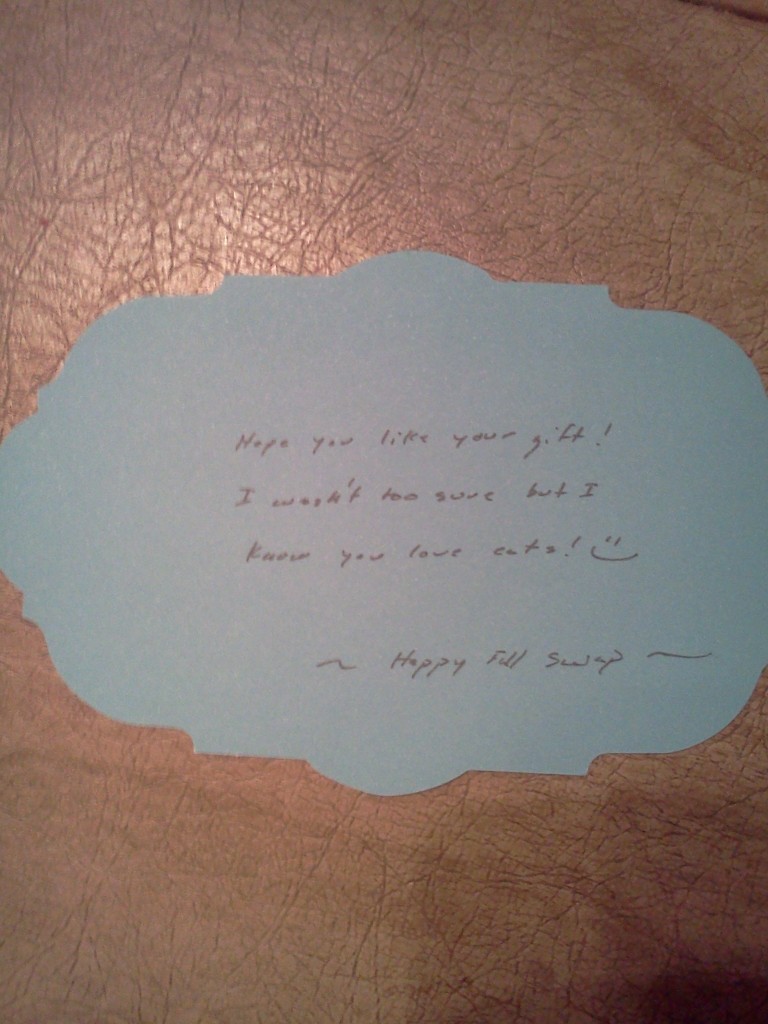 How cute, right?
So I dive deeper into the box to discover an adorable scarf! Brightly colored, and it looks to be handmade (which is freakin' awesome!), I love it.
(OK, so Mom said it was crocheted and she was really impressed. I think it's super quirky and fun, so I am equally as impressed!) Obvi, it was necessary to provide my loyal readers with a photo shoot. I considered putting on a really cute outfit to be all matchy matchy…but that just isn't my style…sort of.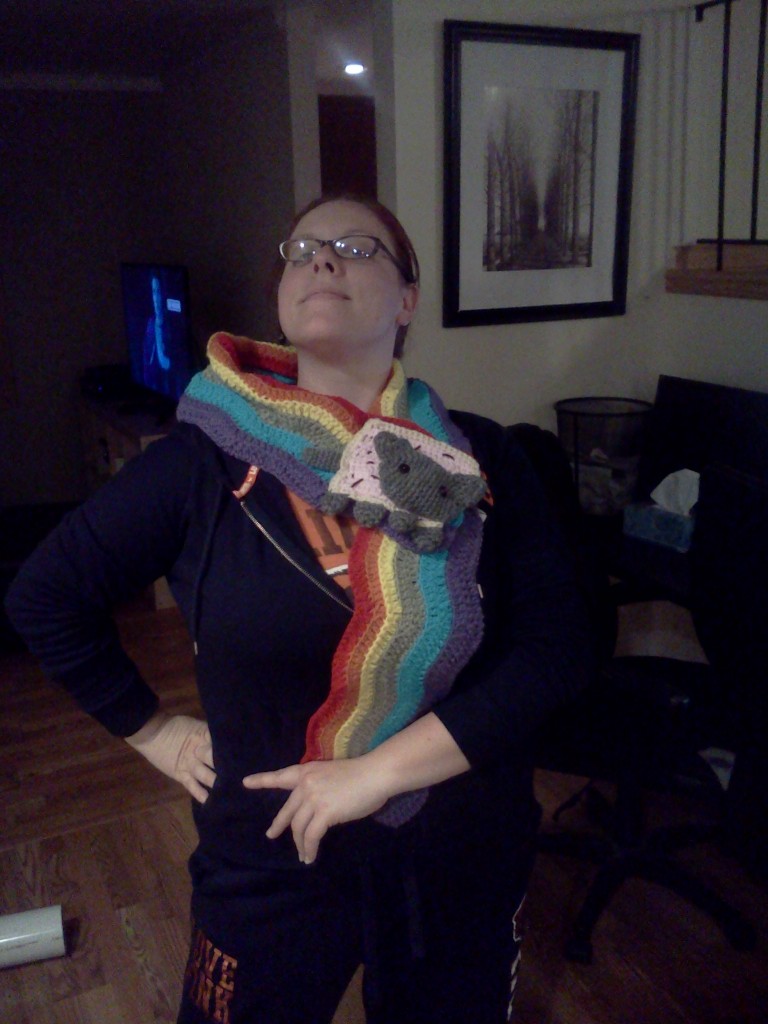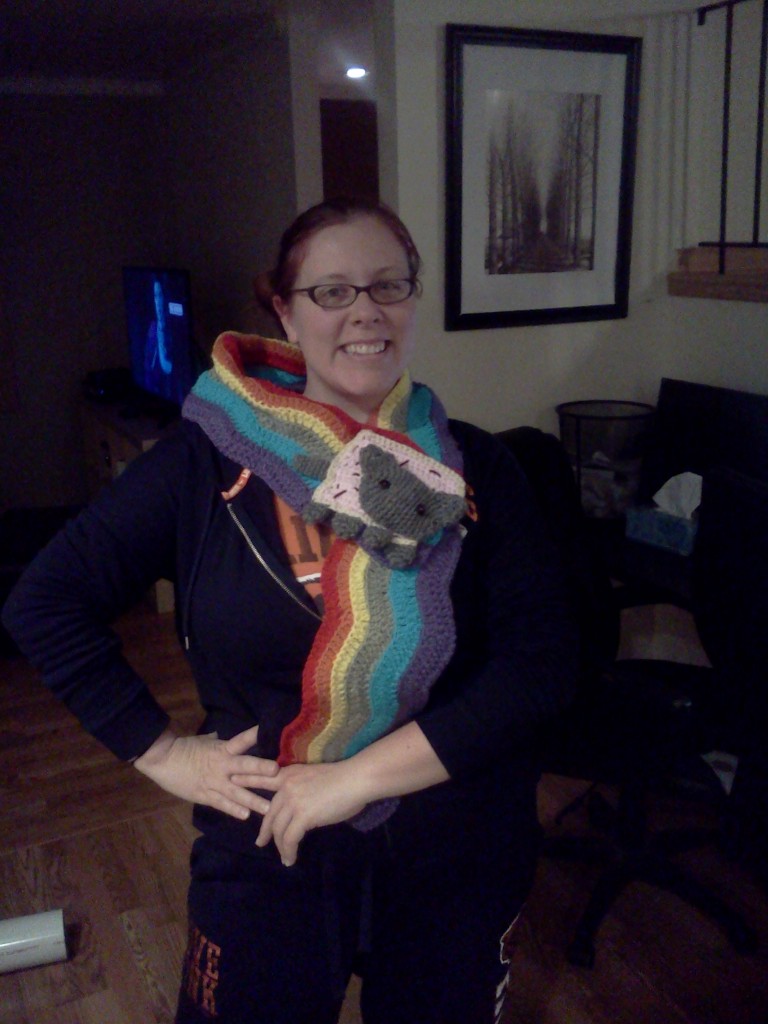 At this time, I really have to give mad props to Brian for putting up with me and my frequent photo shoots…which seem to becoming more of a thing with me. He almost always does it with a smile on his face (OK, usually he's laughing at my ridiculous-ness.) Sometimes he vetoes photos, but this time he said that I could put them all up.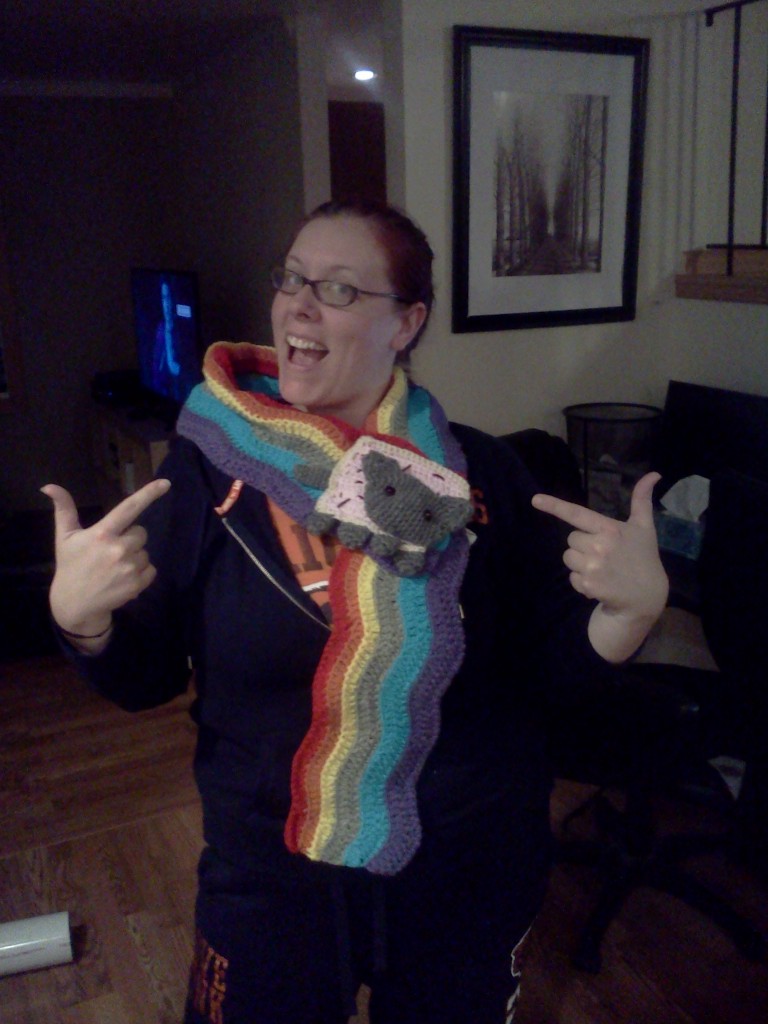 Can I copyright a pose? This one's my favorite.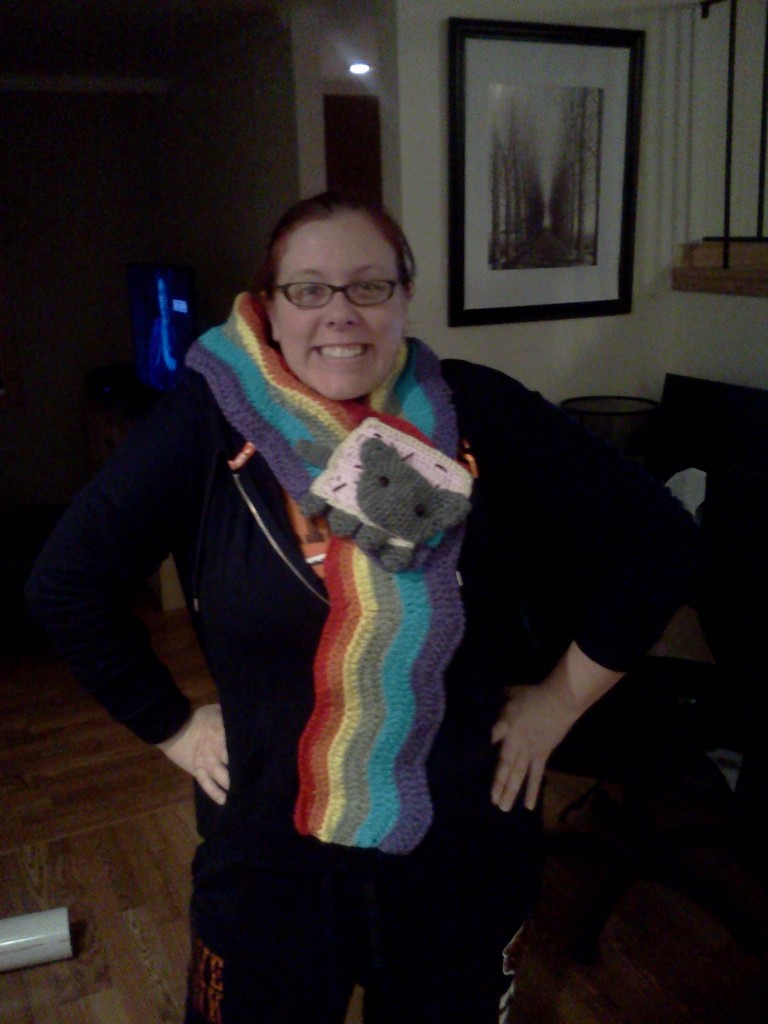 So my "secret fall swap blogger buddy" likely doesn't know me too well, but she totally hit it on the head with a scarf. As we haven't gotten too far into the cold weather here, I haven't had the opportunity to rave on my love of scarves. I have a bazillion brightly colored joyous strings of fabric that wrap delicately carelessly fabulously around my neck throughout the fall and winter. I may not wear a coat, but you bet your ass I've got a scarf on!
Well played, "secret fall swap blogger buddy," well played.
On that note, I'm supposed to guess who my secret buddy is…
I've decided that it is most definitely the brains behind Chewylicious, who writes a fun blog about all sorts of stuff! She crochets a lot, loves games, experiments with some unique cooking, and so much more. So, with my official guess, I'd like to send a humongous thank you to her for the lovely gift.